(Last Updated On: November 6, 2023)
Wondering what to do in Plymouth with kids?
Plymouth, 'Britain's Ocean City, is a maritime city on the south of Devon just miles away from the beautiful Cornish coast with an estimated population of 263,000, making it the second-largest city in South-West England.
The city is also in an excellent location for some fantastic day trips in Devon and Cornwall and is one of the best places to take kids in the UK.
Here is a complete guide to planning and making the most out of a city break to Plymouth with kids, including some top food and accommodation recommendations and the best things to do.
Whether you're looking for the best things to do in Plymouth today or you're planning your next European city break, you'll find all the information you need here.
This post may contain affiliate links, which means I may receive a commission, at no extra cost to you if you make a purchase through a link. Please see my full disclosure for further information.
Best Time to Visit Plymouth
December: If you visit Plymouth in December, you'll be able to enjoy the Plymouth Christmas market and plenty of festivities around the city. Why not visit the festival of Illuminations at the historic Royal William Yard?
June: June is the perfect time for a weekend city break to Plymouth (or during the week if you don't have children In school). Take a boat tour from the picturesque Barbican to the beach of Cawsand or explore Mount Batten or the Royal William Yard.
Plymouth also has one of the best LIDOs in the country, located on Plymouth Hoe – perfect for an early summer swim.
Things to do in Plymouth with kids
There are so many things to do in Plymouth with kids. Whether you're travelling with a baby toddler, child or teen, there's plenty to do.
If you're in Plymouth for a city break or live near Plymouth, you may be searching for 'kids attractions near me' or even 'activities for toddlers near me'. Here are our top recommendations:
1. A visit to the National Marine Aquarium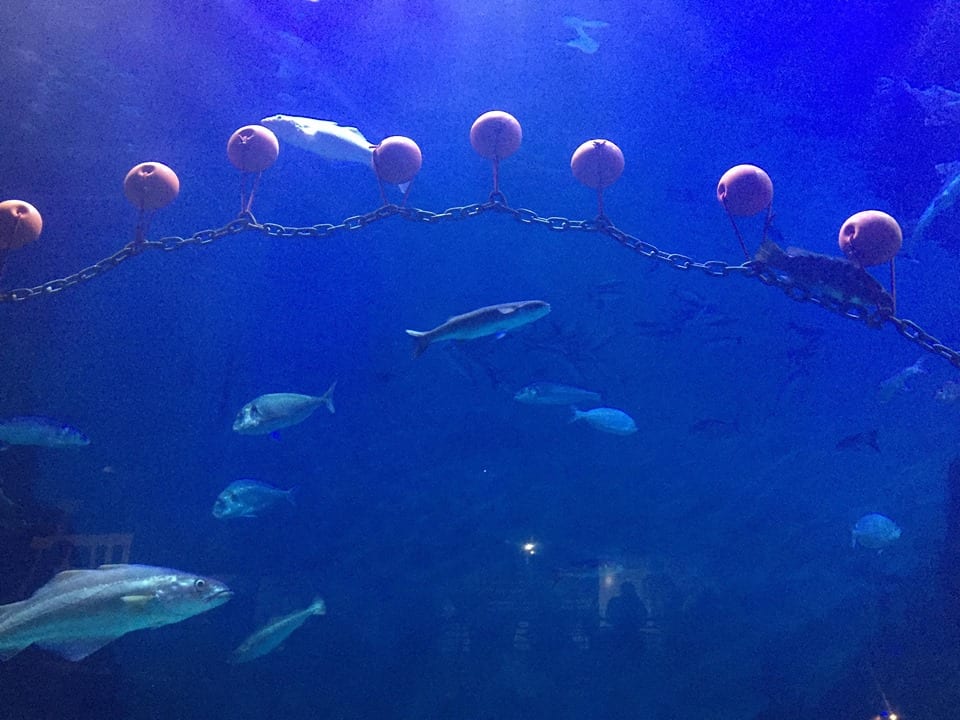 Located on the memorizing Barbican, the national marine aquarium is the UK's biggest aquarium with over 400 different animals to look at and one of the best Plymouth attractions for families. There are also various talks and shows throughout the day to keep everyone entertained.
If you're searching for days out for 2-year-olds near me, this may be your best bet. I loved visiting with my 2-year-old little girl.
2. Outdoor Swimming at Tineside lido (Summertime Only)
The wonder of Plymouth hoe, the Tinside lido, is the perfect choice for a hot day in Plymouth. It's even been voted one of the top 10 outdoor pools in Europe. With the addition of a sunbathing terrace and cafe, there's certainly something for everyone.
Opening times: Usually from May-September
You May Also Like: Copenhagen with Kids
3. Shopping at Drake Circus
Shop till you drop at Plymouth's main shopping centre. Drake Circus is one of the top things to do in Plymouth. You'll find a huge range of shops such as M&S, Boots and Primark for all the family. Looking for something to eat? Head to the third floor.
4. The Barcode
Plymouth's newest addition features a 4D cinema, crazy golf and plenty of places to eat. The barcode could keep you entertained for days. Just across the road from drake circus shopping centre, it's a perfect place to finish a busy day with a film and a meal. The Barcode is also one of the best things to do in Plymouth (evening).
5. Learn about Plymouth at the Tourist Information Center
A visit to the Barbican should naturally start with a visit to the tourist information centre. There are plenty of maps and brochures available and a souvenir shop. There's always a member of staff on hand to answer any questions.
6. Visit The Mayflower Museum
Learn more about Plymouth's history and the sailing of the Mayflower with a visit to the Mayflower Museum. View a model of the Mayflower up close. The museum is stroller accessible too.
Entry fee: Adults (£3.50). Child (£2), Senior/Student (£2.50), 2 adults/3 children (£10)
Website: Mayflower Museum
7. Eat Fish and Chips on the Barbican
The Barbican is home to many award-winning fish and chip takeaways and restaurants. Round off a trip to the aquarium at the Rockfish or dine in with beautiful views out to the Barbican at harbour fish and chips.
Have lunch from one of the many award-winning fish and chip takeaways throughout the Barbican.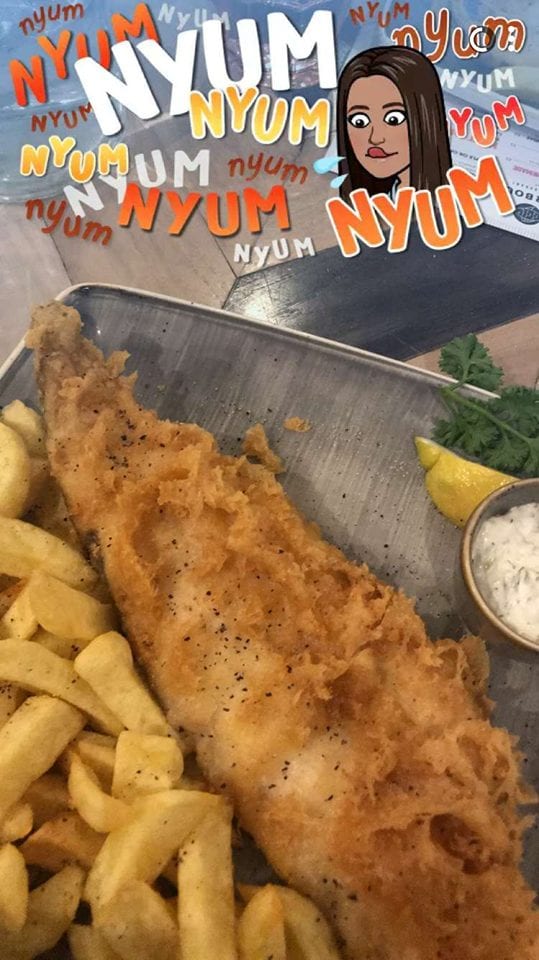 8. Swim at the life centre
An Olympic sized swimming pool and diving pools close to the city centre and walkable through the beautiful central park. There's also a gym, climbing wall and sports centre. This is something that all the family will enjoy.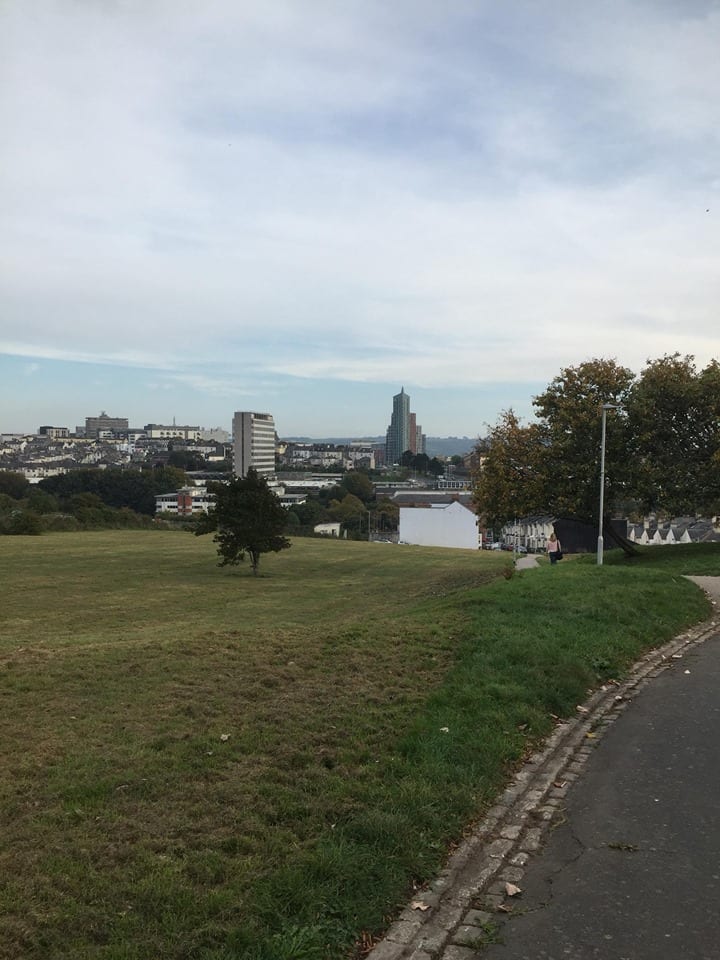 A fun activity in Cornwall – St Ives to Carbis Bay on the Southwest coast path
9. A trip to Mount Batten
Just a short ferry ride from the Barbican, you can enjoy a lovely walk along Mount Batten pier or try your hand at fishing. You'll also get a chance to view Plymouth Hoe and the Barbican from a different angle.
There are plenty of water sports and land activities available to try at the Mount Batten Centre, which has some of the best activities for kids in Plymouth. Try your hand at stand up paddleboarding, kayaking, powerboating and more. Land activities include team challenges, beach studies, rock-climbing and gorge walking.
10. Try out a Rib Ride
Plymouth Rib Rides combines 30 minutes of adrenaline fun with fantastic views of Plymouth Sound and the surrounding area.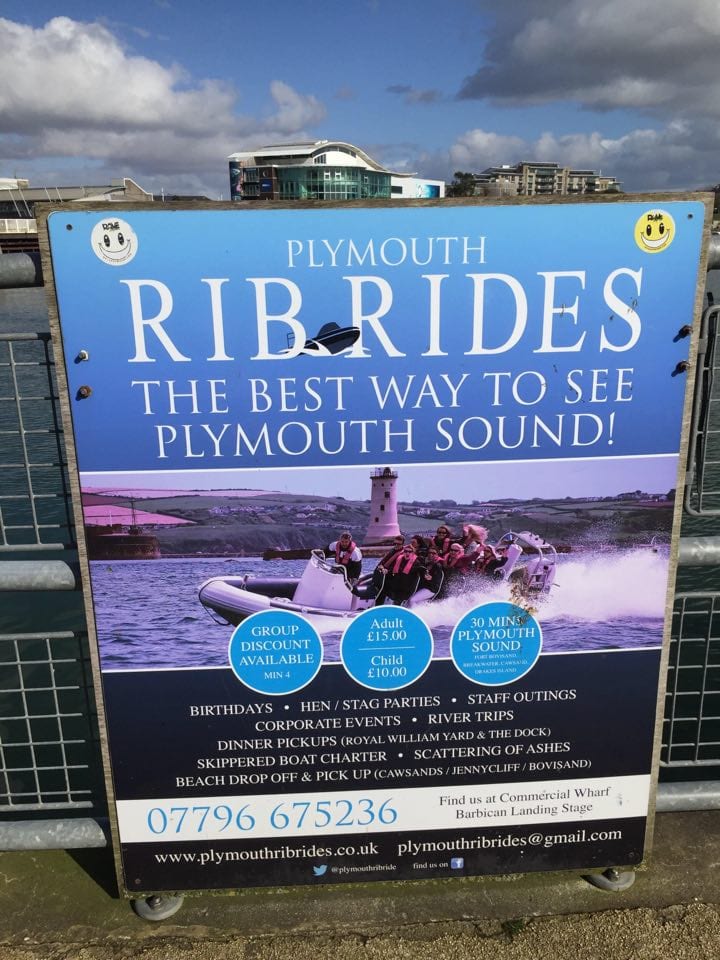 Prices: Adult (£15) | Child (£10)
Top Sights to see in Plymouth
Plymouth Hoe
Plymouth Hoe is one of many free days out in Plymouth. This great expanse offers endless opportunities! Whether it's to give your toddler a run after a shopping trip or a sleepwalk for your baby, there's no explanation for visiting Plymouth without a trip to the hoe. Go on a walk to Plymouth hoe of visit for the morning; it's up to you.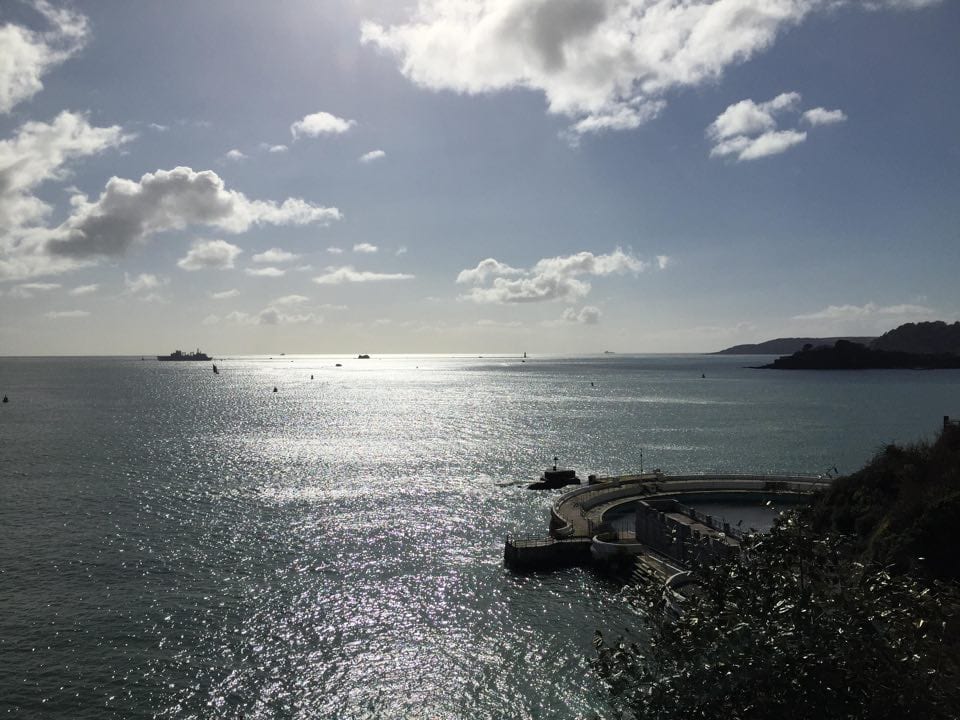 Smeatons Tower – A famous landmark in the South West, this lighthouse offers views across Plymouth Sound.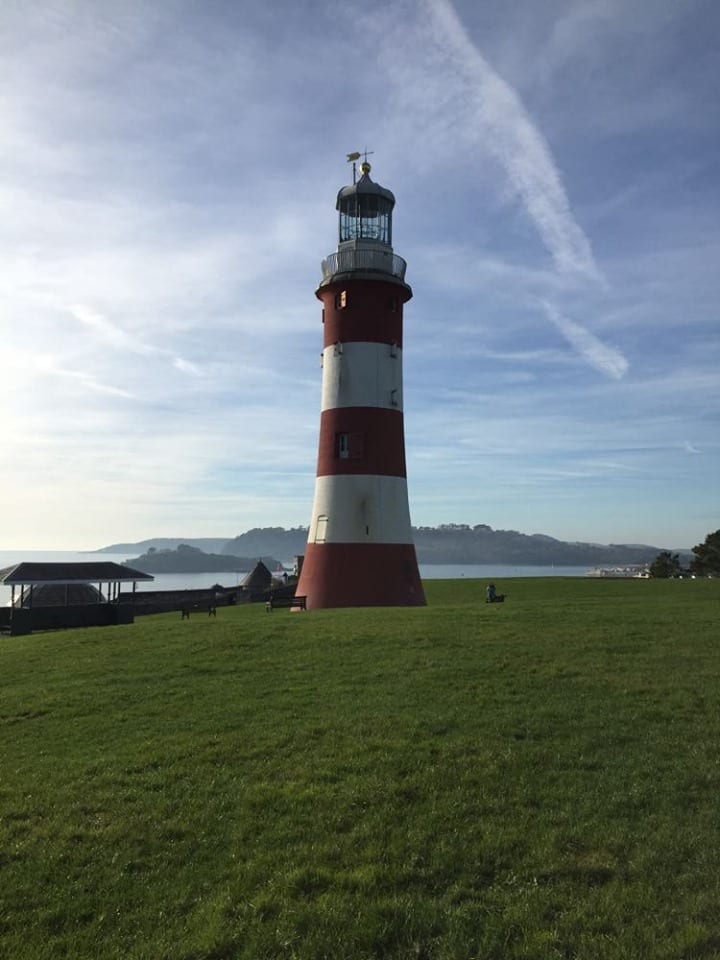 The Royal Citadel (A 17ft wall build as an English defence.)
Tinside Lido (See no.3) – A perfect summer swimming spot
Sir Francis Drake Statue
The Barbican
The Mayflower Steps
Enjoy breathtaking views out to sea and across the Barbican as you learn about Plymouth's history. Walk in the footsteps of Sir Francis Drake and learn about the epic voyage of the Pilgrims in 1620.
This is where the Pilgrim fathers in 1620 left to cross the Atlantic to settle in North America. There's also the mayflower museum. A very informative walking tour of the Mayflower Steps and the Barbican is available to book on Viator from the Mayflower Museum.
The Royal William Yard
Home to a range of grade one listed military buildings, the Royal William Yard is home to plenty of things to do. Eat-in one of the many restaurants or walk through the buildings with stunning views out to sea and towards Devonport.
Website | Royal William Yard
Where to Stay in Plymouth with Kids
Best for Budget:
Having stayed in Plymouth hotels between university lectures, I've tried out most of Plymouth's budget hotels. Here are the best if you're travelling with kids:
Premier Inn Sutton Harbour – A fantastic hotel with family rooms and cots overlooking the picturesque Barbican area and Plymouth Aquarium. Breakfast and dinner can be added to your booking for an additional fee.
Premier Inn Lockyer's Quay – Another good choice, located next door to the Premier Inn Sutton Harbour with the same facilities. I usually book the cheapest hotel with family rooms still available.
The Grosvenor Hotel – Located right next to Plymouth Hoe, the Grosvenor is a small hotel that includes breakfast.
Mid-Range: The Juries Inn
Located right in the city centre, overlooking the Barbican and within easy walking distance of the city centre and Plymouth hoe, we highly recommend the Juries inn. There's always a cot available when we arrive, and the rooms are big enough to provide enough space.
Best for Self Catering: The Foxhouse Studios
Located just across the road from Plymouth's main shopping centre Drake Circus and nearby the Barcode 4D cinema and restaurant complex, the Foxhouse Studios is also close to Plymouth Hoe and the Barbican and within walking distance of the Royal William Yard.
All rooms come as studios with fully equipped kitchens.
Best for Luxury: The Crowne Plaza
The Crowne Plaza is right on Plymouth Hoe and features a pool that allows families the majority of the day, a gym and a restaurant where breakfast can be added to your booking for an additional fee. Cots are available on request, and sofabeds are available in some rooms.
2 Days in Plymouth
24 Hours in Plymouth: Day 1
Morning: Start your day with a walk to Plymouth Hoe (see #11), where you'll be able to see fantastic views out to sea. Go down the steps towards the sea and turn right – you'll reach a huge park with a fun park. Kids can take their pick from a fun train to a water-squirting game. Entry is free, but rides are payable. The large park is completely free.
Lunch: Walk left from the park, and you'll reach the Barbican after about 15-minutes. Take your pick from the many fish and chip places – eat-in and takeaway.
Afternoon: This afternoon is for swimming. During Winter, catch a bus towards Derriford hospital (or a taxi for around £8) to The Life Centre – an Olympic size swimming pool with kids slides and kids pools. In the summertime, head back to Plymouth Hoe and spend the afternoon at Tineside Lido.
Related Post: Sofia with Kids
48 Hours in Plymouth: Day 2
Morning: Now it's time to visit the Famous Plymouth Aquarium – the perfect attraction for all ages (see #1).
Afternoon: The afternoon is for exploring the Royal William Yard. Catch a water taxi from The Barbican, walk or catch a bus. Explore Plymouth's history in what was once Plymouth's Naval Quarter and admire the sea views. Finish off at one of the fantastic restaurants – most of which are child-friendly.
Day 3: 3 Days in Plymouth
Day 3 is the perfect day to go on a day trip from Plymouth. Popular options include Cawsand (accessed by water taxi from the Barbican), Looe and Newquay in Cornwall and Exeter, Torquay, Totness and Paignton in Devon.
Day 4: 4 Days in Plymouth
Morning: Spend the morning exploring the shopping areas of Plymouth. Drake Circus is the centre of the action but shops go all the way down to Plymouth Market where you'll find independent stalls and eateries.
Afternoon: Now it's time to explore more of Plymouth. Head to Devonport either by walking (around 30 minutes) or by train (3 minutes). Here, you'll find Devonport Park where the kids will love to run around. On your walk back to Plymouth City Centre, you'll go through Victoria Park, another amazing park for kids!
How to Get to Plymouth
Plymouth is located just up from the border to Cornwall in the south of Devon. There's an excellent public transport system making Plymouth an easily reachable destination from around the world.
By Train: Plymouth has a very reliable railway network. Both Cross Country and Great WR run services to Cornwall at least every hour with branch line services across the Tamar valley and the North of Cornwall starting at Plymouth. London can be reached in just 3 hours with Great Western Railway. Cross country runs services to the North of England and beyond.
Exeter: 1 hour
Reading: 3 hours, 15 minutes
London: 3 hours, 35 minutes
Bristol: 2 hours, 6 minutes
Birmingham, 3 hours, 34 minutes
Manchester, 5 hours, 17 minutes
Leeds, 5 hours, 33 minutes
Newcastle, 7 hours, 5 minutes
Edinburgh, 8 hours, 39 minutes
By Ferry: Brittany Ferries offer regular sailings from Plymouth to Roscoff in France and Santander in Spain.
By Car: Plymouth has the A38 running through it with easy reach onto the M5 Exeter and the A30 in Cornwall. For Parking, I recommend using JustPark to find the cheapest parking in the best location.
By Plane: The nearest airports are Exeter airport in North Devon and Cornwall Airport Newquay. Both airports have a range of flights from around Europe. Plymouth is just over 3 hours by train to London with Great Western Railway making it easily reachable both from Heathrow airport flying from most destinations in the world. Falcon provides a 24/7 service to Bristol airport taking just under 3 hours.
By Coach:
Falcon fun services from Plymouth coach station to Bristol via Exeter and Bristol airport 24/7.
Megabus also run cheap coach travel to London from Plymouth taking just over 7 hours.
National Express run a range of services from Plymouth across the UK. It's possible to change in London and travel on to the rest of Europe too.
How to Get Around Plymouth
By Bus: Plymouth CityBus run the majority of services within and just out of Plymouth. Daily, monthly and annual tickets can also be purchased. Most Busses leave from Royal Parade (PL1 1DU) although there's a huge range of other bus stops.
By Taxi
There are lots of taxi companies operating in Plymouth. Here is a list of companies and numbers:
TaxiFirst: (01752 222222) I highly recommend this company. The minimum fare is £3.80 and there's a really useful app that tracks your cab and gives you the number plate when it arrives for safety.
Need-A-Cab: 01752 666222
Tower Cabs: 01752 666222
Plymouth Taxis: 01752 788877
Things to do near Plymouth
If you're planning a day trip from Plymouth, there are plenty of options. There are many things to do in Devon with toddlers and kids:
Mevagissey – A coastal fishing village in Cornwall).
Padstow – is one of the most popular destinations in Cornwall.
Newquay – An aquarium a zoo and many fabulous beaches.
Exeter – Another fantastic city in Devon.
Totness – A charming town 20 minutes north of Plymouth by train.
Cawsand – A village and beach in Cornwall accessible by ferry from The Barbican.
Discover More Nearby City Breaks
Sylvie Simpson is the founder of European Cities with Kids. For the past 6 years, she has been travelling all over Europe whenever she has the chance, both solo, for work and with her daughter. Sylvie is on a mission to help people make the most of city breaks in Europe with kids and helps over 50,000 readers per month plan and make the most of their trips in Europe with kids.