Copenhagen is the capital city of Denmark and a great European city break destination! The whole city is known for its cultural diversity, organic produce, and the Little Mermaid! It's excellent for travelling solo, but Copenhagen for families isn't to be missed. Copenhagen with kids is bursting with amazing Denmark activities for kids, and Denmark's capital will make a great family holiday for all of you!
This post may contain affiliate links, which means I may receive a commission, at no extra cost to you if you make a purchase through a link. Please see the full disclosure for further information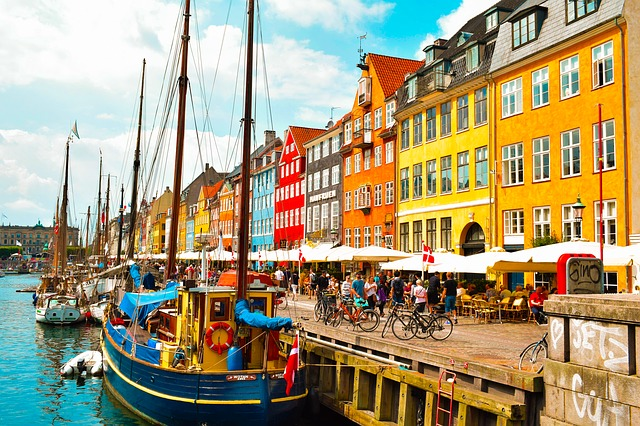 Where is Copenhagen Located?
Copenhagen, Denmark, is on the east coast of Zealand, the largest Danish island, and a little on Amager Island. As any Danish travel guide will tell you, the Danish capital is within easy reach! It's served by Copenhagen Airport, Kastrup, which is the busiest international airport in Scandinavia. If you're travelling to Copenhagen with kids, there's no need to worry: the city centre is only five miles from the airport!
Is Copenhagen Child Friendly?
Copenhagen Denmark prides itself on being a family city. Copenhagen for families has been built with parents and kids in mind, and most families who've visited Copenhagen haven't regretted it.
There are tons of public playground parks and child-friendly attractions, and you can rent baby equipment to make your family things to do in Copenhagen easy and convenient. Not to mention Christmas in Copenhagen is legendary!
When is the Best Time to Visit Copenhagen?
Copenhagen, Denmark, is amazing to visit year-round. The tourist season is most alive in the summer months when you're almost guaranteed a sunny day, and the music venues are packed with things to do in Copenhagen. When I visit with my family, though, my favourite two months to see Copenhagen with kids are:
Copenhagen in April
Visiting in the spring just before the tourist season is one of the best money-saving tips I can give you! Copenhagen is a very expensive city, and mid-April will guarantee mild to hot weather and the best deals and reasonable prices.
The Copenhagen Street Festival, the Sakura Festival, and Bellahøj Flea Market are highlights of any Copenhagen travel guide. Easter is one of the most exciting times of the year, filled with fun things to do in Copenhagen, Denmark.
December in Copenhagen
Christmas in Denmark isn't to be missed! Between the public areas being transformed into winter wonderlands with food, lights, and celebrations, Christmas markets, ice skating, spas with an on-site sauna, and the cold, snowy weather, your holiday season is waiting for you there!
Many Christmas events have free admission, and some of the best restaurants do a Christmas twist on Danish cuisine.
Top 10 Things to do on Your Copenhagen Trip with Kids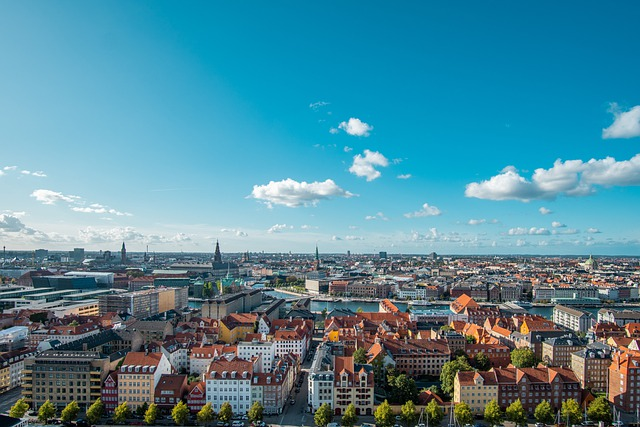 If you're looking to explore Copenhagen with kids, this Copenhagen travel guide will lead you through some of the best places. From art galleries to old warehouses to street food, there's always some new way to experience Copenhagen!
#1 Tivoli Gardens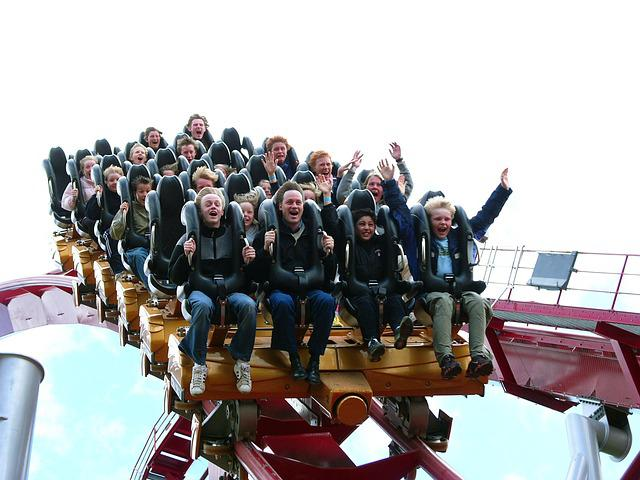 Tivoli Gardens is an amusement park right in the heart of the city. Ticket prices are cheaper for kids under eight, and there are various bands available depending on what you want to do.
The thing about Tivoli Gardens is that it's not just about rides! Concerts, ballet shows, performances, and more all take place in the gardens.
View more of the best theme parks in Europe here >>>
#2 See the Copenhagen Little Mermaid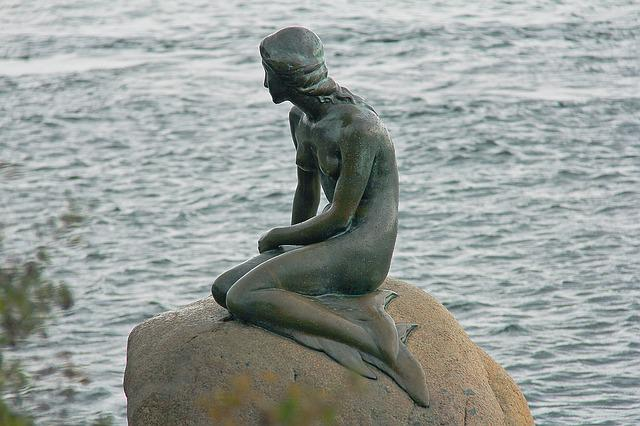 The bronze statue of the Little Mermaid, based on the bittersweet fairytale by Hans Christian Andersen, is an icon that represents the city. It's an especially popular spot for bike tours and others and can also easily be reached by public transport.
The statue is in the water beside a narrow strait on the east side of the city centre. There are also many restaurants nearby for anyone looking to get involved in the food scene!
Wy not try this 90-minute bike tour to get to know Copenhagen? View prices and availability here >>
#3 Visit the Round Tower (Rundetaarn)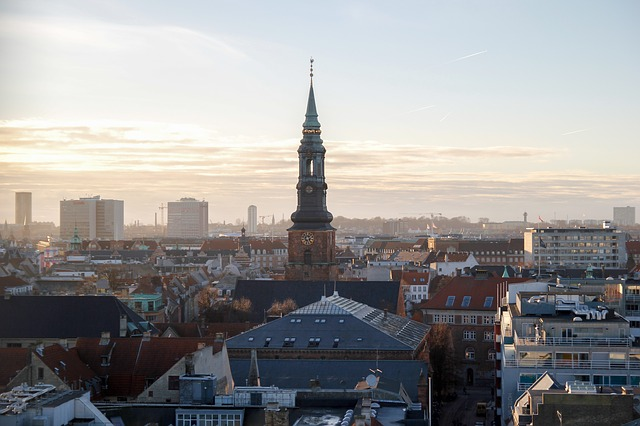 King Christian IV designed the Round Tower as a 17th-century observatory. Today, it serves many more purposes: an observation tower, a public observatory, an exhibition centre, a concert venue, and a historic landmark. Christian IV designed many projects during his nearly 60-year rule – the longest in Danish history – but Rundetaarn is his most famous.
Related Post: Things to do in Birmingham with Kids
#4 Check Out the Carlsberg Brewery
The tour takes the family through the historical brewery, which has become an unofficial national museum. It also contains a world record – the world's most extensive collection of unopened beer bottles! The kids don't need to drink beer to enjoy the trip to the brewery!
The gardens include sculptures, row-houses, horses, and plenty of other sights to see. There are places to have a nice lunch on site. Mum and dad get a free drink, too!
#5 Be Amazed at the NY Carlsberg Glyptotek
This stunning sculpture museum is a testament to both history and Danish design in its architecture, founded by Carl Jacobsen, the brewer's son. Inside, there are themed private rooms dedicated to antique collections from places like Ancient Greece, Ancient Rome, and Ancient Egypt.
Glyptotek also hosts many 19th century French sculptures, including one of the world's largest collections from the famous sculptor Rodin. The impressive auditorium often hosts classical concerts.
#6 Relax on a Canal Tour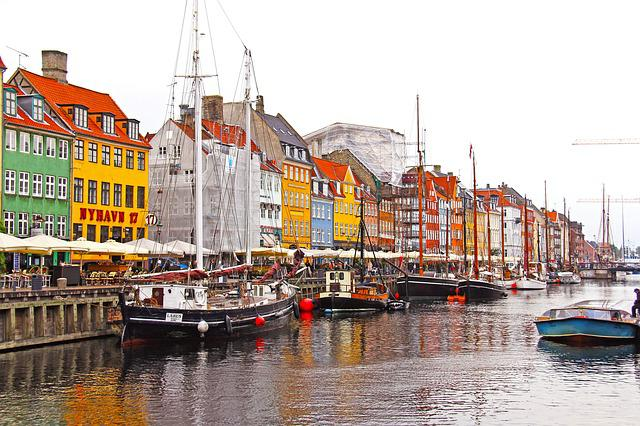 Canal tours are a part of Copenhagen culture that you simply can't miss! Spending a few hours on the canals is an amazing way to see the whole of Copenhagen on the north side and west side. It's a great way to see the city and save money too! A canal tour is also one of the best things to do for couples in Copenhagen! View canal tour prices and availability here >>>
#7 Stroll in Kongens Nytorv (The King's New Square)
Kongens Nytorv is the largest square in Copenhagen and is renowned for its beauty. It is a cobbled square with pretty gardens and surrounded by amazing architecture, including the Charlottenborg Palace and the Magasin du Nord department store.
If you want a bite to eat (I suggest Smørrebrød, traditional open-faced sandwiches!)
#8 See the Danish Crown Jewels at Rosenborg Castle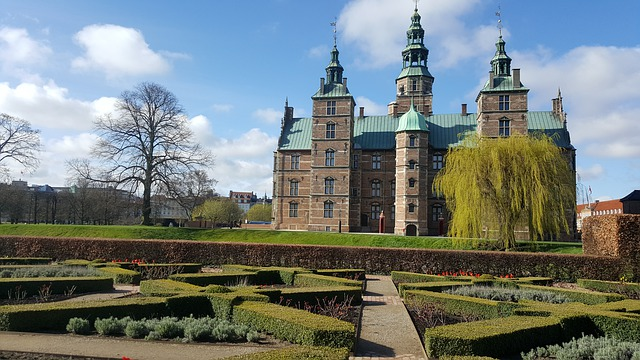 The renaissance style castle is another of Christian IV's works, and it hosts the sparkling collection of jewels passed down between queens and princesses of Denmark throughout the years.
There are tapestries and portraits, including the story of an exciting royal scandal! It's definitely worth the day trip.
#9 Visit Christiansborg Palace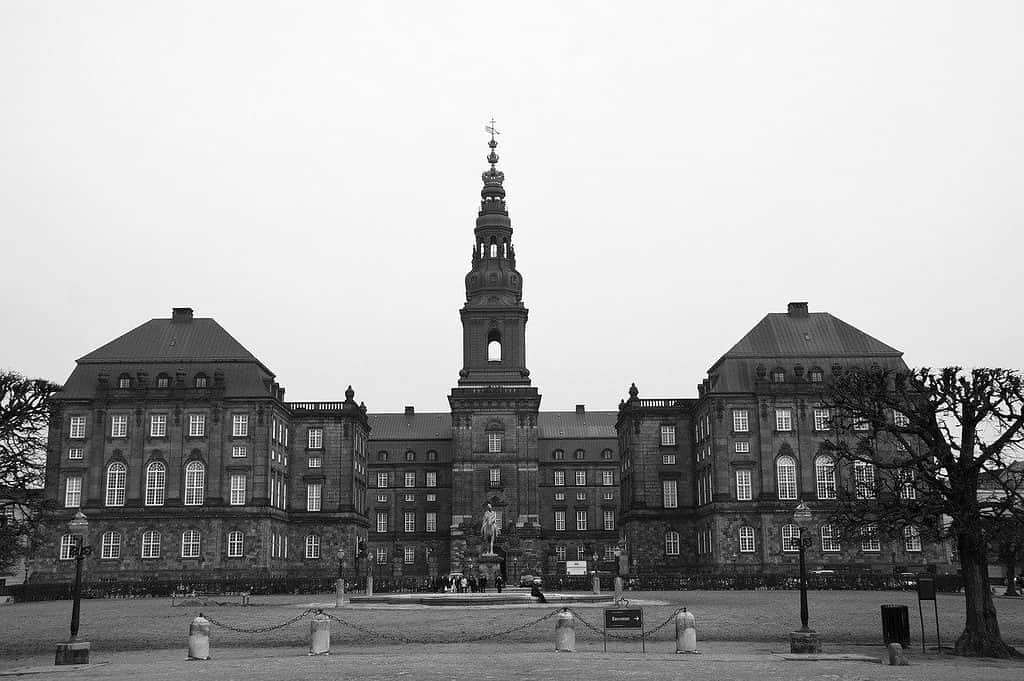 The Prime Minister's office and the seat of parliament are at Christianborg Palace on Slotshomen, which has been the site of Denmark's rule for eight centuries!
There are many places to visit and see within the palace which open at different times – the gardens, the kitchens, the stables, the chapel, the reception rooms, and our personal favourite – the ruins of the old buildings!
#10 Copenhagen Zoo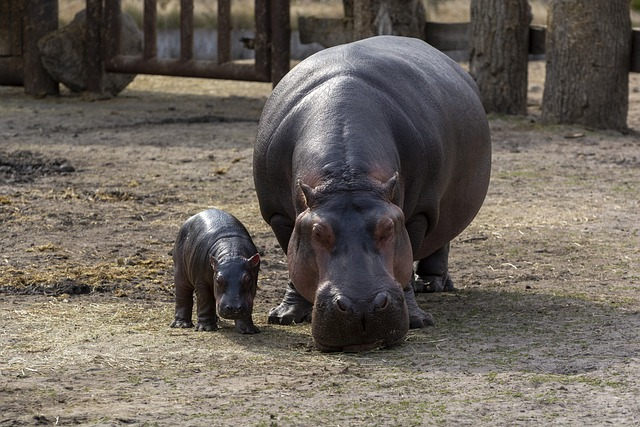 There are more than 4,000 animals at Copenhagen Zoo! You and the kids can have a wild day out with pandas, big cats, monkeys, and more. The zoo is one of the very best things to do for preeschoolers in Denmark.
Not only that but there's amazing architecture inside too – the panda enclosure, in particular, is designed by a famous group of Danish architects!
There are snack stands all over the place, where you can pick up sweets and traditional Danish snacks, pastries, and rye bread. There are also some fine dining options, including an Asian restaurant.
Related Post: Sofia with Kids
How to Get to Copenhagen
If you're travelling from the UK to Copenhagen, you have several options!
By plane: The following UK airports offer flights direct to Copenhagen:

London Gatwick Airport
London Stansted Airport
London Heathrow Airport
Bristol Airport
Birmingham Airport
Manchester Airport
Liverpool Airport
Edinburgh Airport
Aberdeen Airport
View prices and availability for your dates here >>>
By train: Get the train from London Pancras International Station to Paris or Brussels and get connecting trains across Europe (15 – 20 hours). View train times here >>
By bus: Get the bus from London Victoria Station to Amsterdam or Ghent and change on to Copenhagen (24 – 28 hours).
By car: Get the car ferry from Dover or drive through the Eurotunnel to Calais and from there continue through Europe (13-14 hours)
Where to Stay in Copenhagen with Kids
A Hostels International card (HI card) allows discounts on certain hostels and attractions in Copenhagen and beyond. In Denmark, children under 18 get a discount on their parents' cards. More info is here.
The following are some great family friendly hotels for your Copenhagen stay!
Budget: Good Morning City Copenhagen Star, City Centre
This Good Morning City Hotel is only 100m away from the central station and 5 mins from the amusement park. Their family room has a double bed plus bunk beds, and facilities include a terrace, a garden, flat-screen TVs, a bar, and five service languages.
Children right up until 18 aren't counted as adults. No cots or extra beds are available, so bring the travel cot if you need it!
Mid-Range: CPH Hotel
The family room in the CPH hotel comes with breakfast included. The bedrooms and bathrooms are Scandinavian-style, focused on wooden floors and light for a pretty experience! It's 4 minutes from the gardens and 20 minutes by train from the airport.
On Booking.com, it's rated 9/10 for kid-friendly stays! There is some sporting equipment on site as well as occasional art exhibitions. As well as an indoor swimming pool! Cots are free on request. No pets are allowed.
Splashing Out: Nimb Hotel
Located in Tivoli Gardens, The Nimb is the place to go if you want to have a holiday that spoils yourself and your family! Their dining options include on-site Michelin starred restaurants, several cocktail and wine bar options, and more, including chandeliers and log fires!
There's a playground, pets are allowed, classes and activities on everything from gold to local culture run from reception, and there's a spa, a pool, and a special kid's pool! Free cots are available on request.
Best Places to Eat in Copenhagen for Families
Foodpeople – This sustainable bakery founded in 2016 is carrying on a legacy dating back to 1940. As well as bread, cakes and sweets, and pastries, they offer burgers, street food, sandwiches, and more!
Reffen Street Food – this Mexican restaurant brings a Danish twist to casual Mexican dining. They offer workshops and cooking classes, parties, childrens' events, tasting parties, and more alongside delicious meals!
Ismageriet – This traditional Danish dessert place has been slated as the world's best ice cream with so many flavours I can't choose a favourite!
2 Days in Copenhagen Itinerary
Day 1: 24 Hours in Copenhagen
If you're going on a short weekend trip, it can be hard to know what to do! The following itinerary is from the author's previous trip to Copenhagen with the family (parents and two kids aged 9 and 12).
Morning: Biking tour around the city with a stop to see the Little Mermaid statue, followed by a nice lunch nearby.
Afternoon: Afternoon trip to the Gardens to experience the fun of the rides and games and have enough fun to tire the kids out for bedtime!
Day 2: 48 Hours in Copenhagen
Morning: Spending the day at Copenhagen Zoo, meeting the animals, participating in activities, and staying in the zoo for lunch and into the early afternoon.
Afternoon: Canal tour to take in the city's major sights and hidden gems. Take lots of pictures!
Day Trips from Copenhagen with Kids
1. Malmö, Sweden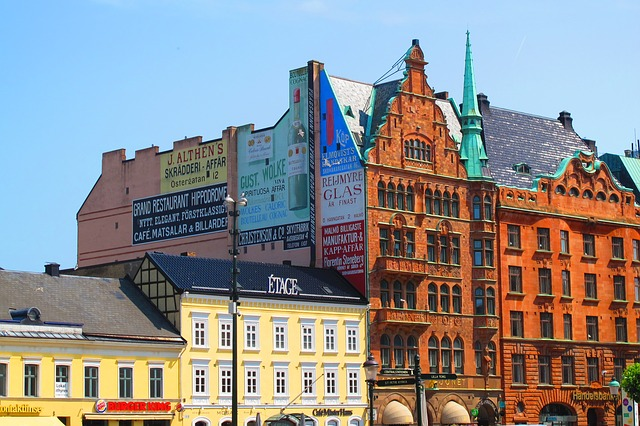 Malmö in Sweden is just a short ferry ride from Copenhagen. There are lots to see, and if you and the kids like exploring, this is a one-day tour for you! View guided day trip options here >>>
2. Møns Klint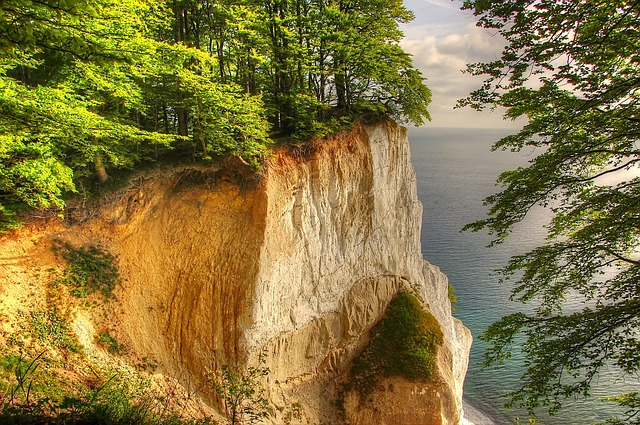 Møns Klint chalk cliffs are a UNESCO Biosphere Reserve with their own GeoCentre. This full-day tour is not to be missed! View guided day trip options here >>>
3. Roskilde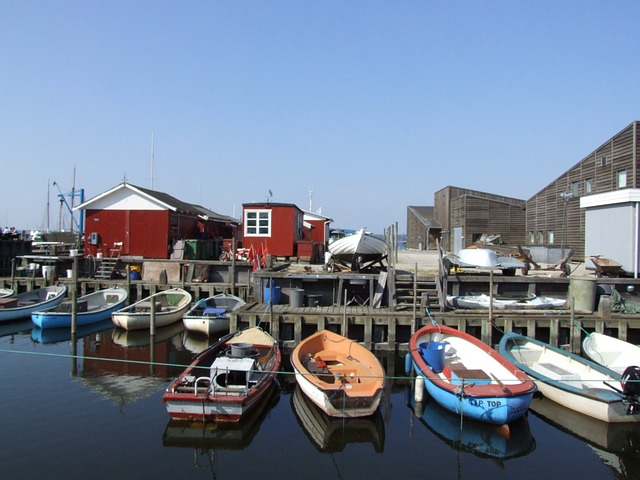 Take a trip to a 1,000-year-old Viking town! Not only that – you can also ride on a Viking ship. View guided day trip options here >>>
How to Get Around the Danish Capital, Copenhagen
Copenhagen has an interesting topography. The centre is flat due to ground formations in the last ice age, while the rest of the town is hilly. Fortunately, there are still plenty of ways to get around!
The best way is by foot or bike, as it's actually quite small compared to other major cities and everything is within walking distance. Many downtown streets are only accessible to pedestrians.
Public transport options include buses, trains, and a metro, all of which connect can be used with the same timed ticket, city pass, or Copenhagen card.
I wouldn't recommend driving in Copenhagen, as the roads are heavily for bikes and walkers! Taxis are available but extremely expensive. Petrol is expensive, too.
You can take a hop-on, hop-off boat along the canals to catch the sights. Get your ticket here >>>
Copenhagen Card
The card is an all-inclusive tourist card that gives:
Free entrance to 89 attractions and museums 
Free public transportation in the Capital Region of Denmark 
Free use for two children between the ages of 0 – 11
They are sold by the day (24 hours), and bulk buys are cheaper. For my family (two adults, 12-year-old, 9-year-old), 24 hours cost £126 and 72 hours cost only £226. More info is here.
Plan Your Trip to Copenhagen with Kids
Or view properties in Copenhagen on Vrbo >>>
Compare flights to Copenhagen >>>
Book your train to Copenhagen >>>
View car hire prices and availability >>>
What is the best thing to do in Copenhagen city centre with kids?
The best thing to do is explore! If you want to see all the sights, I highly recommend the canal tours. More active kids might prefer the zoo, while those interested in museums and history should definitely head for the castles. Whatever you do, Copenhagen is a great family trip!
Recent Posts