(Last Updated On: October 20, 2023)
Switzerland is considered a traditional country for tourism. Switzerland is famous for its incredible diversity—natural and cultural. Mountains, famous lakes, and alpine meadows have attracted visitors for hundreds of years. And the possibility of talking with residents in 4 languages ​​practically removes the language barrier.
The idea of ​​Switzerland as the most peaceful country in the world is usually formed. Indeed, the Confederate government tries to maintain neutrality in any military conflict. But this country has also seen revolutions (not always bloodless) and several wars.
Switzerland is famous for its lakes, rivers, mountains, and natural beauty. It is also known for its diversity of languages ​​and religions. Switzerland is the only country with four national languages ​​and one of those countries where you can go at any time and enjoy it in the best way.
#1 The Swiss Alps Mountain Range
Switzerland has the most peaks over 4,000 meters, which earns it the title of "roof of Europe." Switzerland, the central Alps, is part of the mountain massif that stretches through this country.
The Alps occupy as much as 65% of the territory. There are so many activities you could do, from getting a cable car to the highest mountain peaks and glaciers, to hiking the mountain trails (try these Appenzell hiking trails).
Natural beauty enthusiasts should not miss witnessing Aletsch, the largest glacier in the Alps, which stretches for 2300 meters, occupies 120 square kilometres in the Swiss state of Valais, and in some places can be up to 1 km thick!
#2 Swiss Army Knife
The Swiss Army Knife is a multifunctional pocket knife with many useful accessories folded into the handle when not in use. The Swiss Army Knife has been owned by two companies producing knives for the Swiss Armed Forces for over a hundred years.
The real name of the tool was "Offiziersmesser" (officer's knife). The American soldiers in the Second World War had problems pronouncing the word, so the modern name "Swiss army knife" supposedly came about. Swiss army knives are the most popular souvenirs and a great gift for outdoorsy people, but be careful. They are very sharp!
#3 Swiss Chocolate
If you say you dislike Swiss chocolate, you must have never tasted it. Like everything else, they brought chocolate production to perfection.
Understandable, considering that in the Alps, the cows graze the best grass and give top-quality milk. Quality chocolates immediately melting in the mouth are many people's favourite chocolates and are perfect souvenirs.
Kids and adults can choose from various brands, each with a long history of chocolate production, such as Callier, Suchard, and Chocolat Villars. Chocolate lovers can also visit any 21 factories, such as the 150-year-old Maestrani Chocolate Factory in St Gallen.
#4 Swiss Watches
The fact is that Swiss watches dominate the industry. Their watches combine design and technology, and no person in the world cannot find the perfect watch in Switzerland.
These watches are an excellent combination of aesthetics and technology. Swiss watches are known for their accuracy and wide range, hence the famous saying "as accurate as a Swiss watch."
#5 Ski Resorts
People worldwide travel to well-known Swiss ski destinations like Zermatt, Saas Fee, Davos, Wengen, Adelboden, and St. Moritz each year.
It is not surprising that they are primarily geared toward families with kids, given their distinctive features, including cutting-edge pathways with equipment in a protected setting, upscale dining establishments, lodging, and a vibrant accompanying offer.
#6 Melted Cheese Fondue
Cheese fondue was not always a delicacy: for the peasants, it was a practical dish in which they used the remains of already hardened cheese and dried bread. The word's origin is in the French verb "fondre," which means "to melt."
The first recipe for cheese fondue dates back to 1699. The unwritten rule is that whoever has a piece of bread left in the cheese pot has to pay the bill.
#7 The Red Cross
In 1863, Geneva established the International Committee of the Red Cross for the Protection and Assistance of War Victims. Since that time, the Red Cross has provided aid to war victims all across the world.
#8 United Nations
The United Nations European headquarters are housed at the sprawling collection of marble structures known as the Palais des Nations. This location was formerly home to the League of Nations, whose global offices were there.
On a guided tour, you can learn more about this work and see works and interiors donated by countries worldwide.
#9 The Glacier Express
Glacier Express takes you through a 7-and-a-half-hour journey from St. Moritz to Zermatt and vice versa. The average speed is 36 km/h, known as "the world's slowest high-speed train."
During the winter months, there is only one line per day, while during the summer months, there are four more lines per day. The Glacier Express is one of the better ways for the family to experience Switzerland!
#10 Swiss Guard
In its 500-year history, the Vatican Swiss Guard, the finest and oldest military in the world, has protected the lives of 42 pontiffs. Currently, the Swiss Guard includes only 100 guardsmen trained in the Swiss armed forces and serves in the Vatican.
#11 Swiss Cheese
Switzerland is where you will find the best cheeses in the world and is home to 450 different types of cheese. Among the different types of hard cheese, Swiss is deservedly very popular. There is no sharpness, excessive salinity, or sweetness – in a word, an absolute classic.
From the end of the 18th century until today, cheese has become Switzerland's main export product. There are different types of Swiss, depending on the canton (region) in which they are produced.
#12 CERN
The European Council for Nuclear Research established the largest research facility in the world, the European Laboratory for Particle Physics (CERN), in 1954. In other words, physicists and engineers study the world's fundamental structure and understand nature's basic rules.
Did you realize that the Internet's birthplace is CERN? The World Wide Web was created in 1981 by Tim Berners-Lee, a CERN employee and then-unknown physicist. Its goal is fundamental Research in the area of elementary particle physics.
For the first time, he and his Belgian coworker Robert Cailliau effectively made a connection between HTTP client and server. This is significant in today's society; perhaps your kids will choose to become scientists.
#13 Swiss Trains
In central Europe, Swiss trains are the best. In addition to having some of the highest punctuality and dependability in Europe, Swiss trains are also regarded as being exceptionally safe and having high levels of service quality.
Despite Switzerland's small size, many picturesque locations are worth visiting. The Alps and glaciers are the main draws. These locations can be reached by rail, which can be a unique experience for kids.
Still, travellers also adore the countryside, historic castles, and crystal-clear turquoise lakes. In Switzerland, you may go hiking, ice skating, and attending festivals and carnivals at any time of the year. Additionally, there is hardly any crime., making it a safe tourist destination.
#14 Culture and Festivals
The country's culture and traditions were formed under the influence of many nations – Austria and Germany, France and Italy. The people of Switzerland have managed to create their own distinctive and unique culture, and the tradition is protected and expressed in songs, dances, clothes, embroidery, and crafts.
Each region has a unique folklore ensemble. Thus, loud, fun winter celebrations begin in December, and carnival parades take place in February, which is especially appealing to children. In the summer, there are music festivals where the world's biggest headliners perform.
#15 Zurich
According to some research, this city offers the best quality of life and is one of the healthiest cities in the world. The Romans founded it, and today it is known for luxury shopping, food, and cultural tolerance.
#16 Roger Federer
During the 20 years he has played tennis professionally, Roger Federer has won 20 Grand Slam titles. In those two decades, he spent almost six years, or 310 weeks, at the top of the ATP rankings.
A famous American author wrote that he was "excepted from the laws of nature." According to many, he is the best player in the history of tennis, nicknamed Federer due to his high-speed game, ease of movement, and service that reaches a speed of 220 km per hour. Express or FedEx for short.
As a child, he spent every free moment on the field, and his parents allowed him to do so because, they said, otherwise he would become impossible. This athlete's story can serve as a motivation and role model for kids.
#17 Neutrality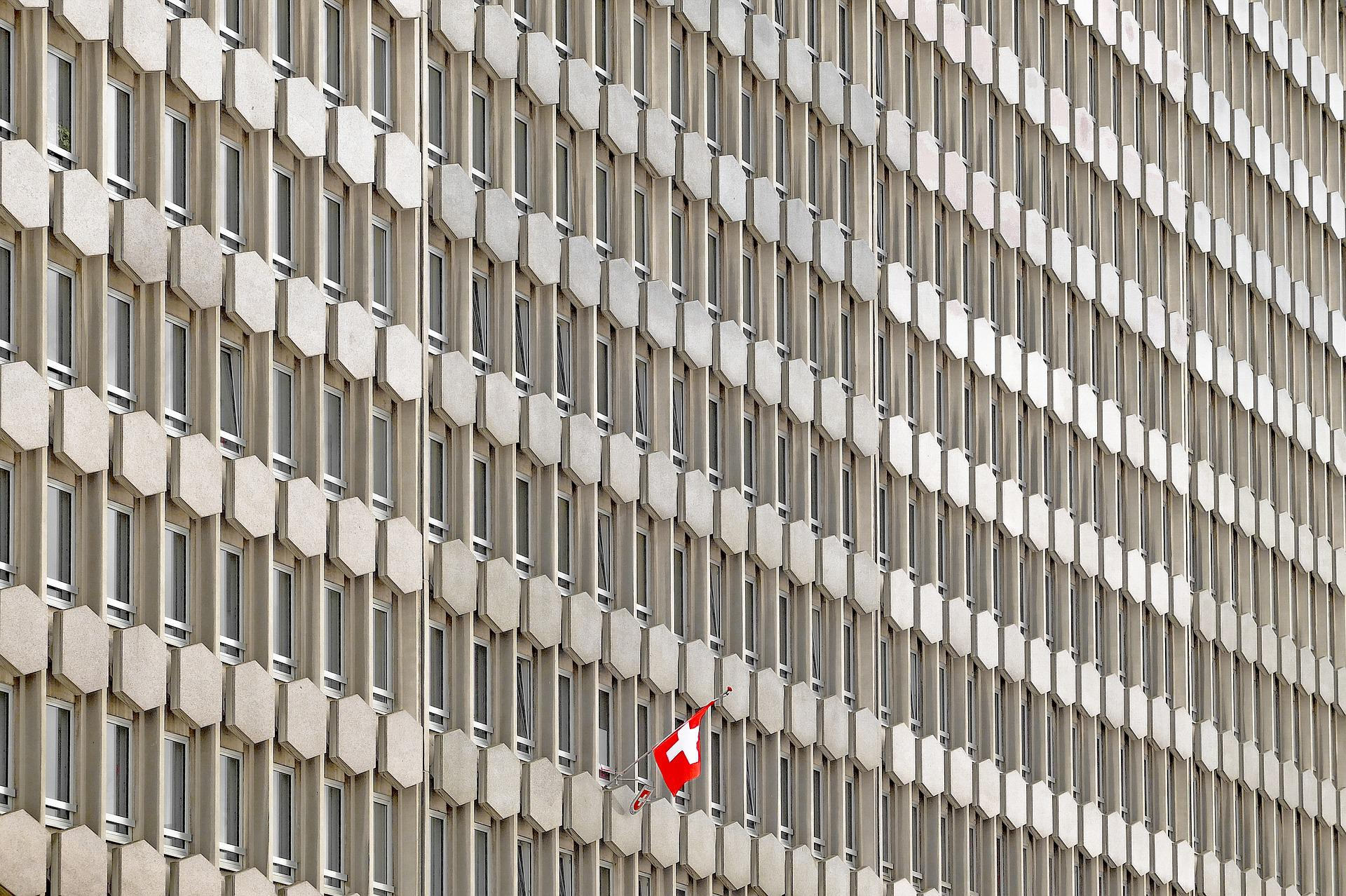 Switzerland is known for its policy of non-interference. It has not participated in any war since 1505. Even in the world wars, they provided a haven for refugees from both sides. All this has provided Switzerland with a safe and stable economy for the last five centuries.
#18 Jungfraujoch
What of the most interesting Facts about Switzerland is that the Jungfraujoch is one of the country's most famous natural attractions in the Bernese Alps. At an altitude of 3,445 meters, there is an observatory and observatory, the largest glacier in Europe, and the famous trail to the Eiger mountain. At the foot of the mountains is the picturesque Grindelwald ski resort.
#19 Helvetica Font
One of the most well-known and widely used typefaces in the world is Helvetica. Its simple, uncomplicated shapes give every typographic statement a sense of clarity and efficiency.
Max Miedinger created the original typeface in 1957 for one Swiss company. The name was changed to Helvetica in 1960. (an adaptation of Helvetia", the Latin name for Switzerland).
#20 Muesli
What is every child's favourite breakfast? Kids probably had no idea that Muesli was invented in 1900 by the Swiss doctor Maximilian Bircher-Benner for hospital patients where fruits and vegetables were necessary for a healthy diet.
The term comes from the German noun "Mus" – "pure." In its modern form, Muesli has become popular in Western countries since the 1960s, when there was a growing interest in healthy eating and dieting.
#21 Heidi
Heidi, the girl from the Alps – a favourite book of our childhood. Times have changed, and most of today's children have not even heard of this heroine from the Swiss Alps.
The story of an orphan who lives with his grandfather, a mountaineer, and a man with a heart of gold hardened by life's misfortunes forever instilled in us a love for mountains and landscapes, which Johanna Spyri was highly skilled in describing.
Who can resist the golden-yellow butter that melts on a slice of bread?
#22 Yodeling
Yodeling developed in the central region of Switzerland in rural alpine communities as a vital form of communication. It was used to call the herd of cows. But more importantly, it was used for village-to-village and mountain-to-mountain communication, for communities separated by deep alpine valleys and rugged terrain.
Yodelers called from hill to hill. Today, the Swiss Yodeling Association keeps the practice alive by organizing competitions. Yodeling has evolved into songs with lyrics mainly in German, some in French, and are performed at regional festivals and cantonal competitions. Vocal styles still vary slightly from region to region.
#23 Bern and Luzern
The capital city of Switzerland is Bern. It is a picturesque old town with a beautiful medieval historical centre, which is included in the UNESCO list of world heritage sites. The largest city and traffic hub in Switzerland. It is one of the most dynamic Swiss cities with beautiful architecture, plenty of entertainment, and leisure opportunities.
The old town of Luzern is located on the shore of a picturesque lake surrounded by mountains. It is a medieval core with old houses, bridges, and landmarks. The main symbols of Lucerne are the 14th-century pavement chapel and the famous "Dying Lion" sculpture.
#24 Swiss cable cars
Travelling in the Swiss mountains can be scary, but let's be honest, it's also exciting. From chairlifts to their smaller counterparts, gondolas, and even vertigo-inducing funiculars, Switzerland is big on record-breaking modes of mountain transportation. Switzerland has the steepest cable car in Europe and the highest cable car that reaches into the clouds. Many children use funiculars on their way to school.
#25 Lakes
Where there are glaciers – there are also lakes, huge lakes that everyone can easily fall in love with. Crystal clear mountain lakes are the basis of Swiss tourism. Switzerland doesn't just have mountain peaks. It is also home to some of Europe's largest and most beautiful lakes.
From the vast Lake Geneva to the quiet seclusion of the Seebergsee, Switzerland's lakes offer stunning views, especially during the summer when you can take the opportunity to try out sports such as water skiing, diving, and rowing that will especially delight children.
#26 The Geneva Convention
In times of war, specific humanitarian rules must be respected, even by enemies. These rules are mainly based on the Geneva Conventions of August 12, 1949, and their supplementary protocols from 1977 and 2005.
The Geneva Conventions are based on respect for the individual and his dignity. Conflict and individual combatants may not attack the civilian population or civilian objects.
The Geneva Convention also contains provisions on the prohibition of the use of chemical and biological weapons. 196 countries have ratified the latest treaties, which remain the cornerstone of international warfare.
#27 The Matterhorn
The symbol of Switzerland and one of the most visited landmarks in Europe. It is equally famous among alpinists and Toblerone chocolate lovers and is one of the highest peaks in the Alps. The recognizable appearance of the pyramidal mountain and the historical ascents, some of which ended tragically, make the Matterhorn no less significant than the higher objects of desire of alpinists worldwide.
The bittersweet mountain is a symbol of beauty and courage that reminds us that we should never underestimate the power of nature.
#28 Zermatt
Zermatt is a ski and climatic resort, one of the most prestigious summer resorts in Switzerland, located in the upper course of the Visp valley, at an altitude of 1,620 m at the foot of the Matterhorn, surrounded by 36 "four thousandths."
This is a great place for skiers of any level. With the longest winter season in the country, car traffic is prohibited here, so the air is unusually clean.
Instead of cars, horse-drawn carriages are used in summer, and sleighs are used in winter to run between the old Walliser farmhouses and 117 elegant hotels. By all international standards, Zermatt is among the top ten summer resorts.
#29 Beautiful villages
What further contributes to the impression of the beauty of Switzerland are its picturesque towns, each of which tells its own story. Apart from hyped destinations like Zurich, Bern, Lausanne, and Geneva, these small towns and cities in Switzerland will win over any visitor with their charm and charm.
Children will like cow bells hanging from the windows, everything is decorated with flags, and the houses are located on the mountain slopes – just like from a chocolate commercial.
#30 The Swiss franc
The Swiss franc is valid in the territory of Switzerland. The international symbol is CHF. One franc is one hundred centimes. In addition to francs, you can also use the euro, but this currency is only valid in popular tourist spots.
Before travelling to Switzerland, it is best to exchange money for euros or francs. Almost all goods are marked in stores with two values ​​- euros and Swiss francs. It is more convenient to pay for goods with a plastic card.
#31 Swiss Banking
Switzerland is the richest country in the world. In addition, it is one of the most important financial centres worldwide: many branches of foreign banks operate here. The secret of the reliability of Swiss banks is simple: they are located in a country with a stable economic and legal system, so they cannot go bankrupt.
#32 Four Official Languages
Despite being a small country, Switzerland has four official languages—German, French, Italian, and Romansh. This is why it is not uncommon to hear Swiss people from different parts of the country talking in English to get along.
Test your knowledge of Europe and Switzerland in this Europe quiz.
Summary
The answer to the question of what Switzerland is famous for is: for everything. People come here to ensure that the Swiss cheese is the tastiest and the clocks are the most accurate.
Once you've experienced the stunning natural surroundings and high level of culture, you'll want to stay here and visit Switzerland with kids so the kids can acquire crucial historical and other lessons about peace, stability, culture, health, and prosperity.
FAQ's
What is Switzerland most known for?
What is Switzerland most known for?
What is Switzerland also known as?
Switzerland, Swiss federation or by its Latin name, Confoederatio Helvetica (CH).
What is Switzerland's most famous food?
Switzerland is famous for cheese fondue and pepper sausages and raclette.
What products are famous in Switzerland?
The Swiss army knife and watches are the most famous products, some of which are Rolex, Cartier, Omega, Longines, Tissot, TAG Heuer, and Swatch.
Discover more about Switzerland
(Last Updated On: November 24, 2023) Have you been wondering about the best Switzerland cities? I've got you covered! Switzerland is a fantastic destination for your next family vacation. The most famous cities in Switzerland offer something for everyone, from stunning landscapes to plenty of activities to entertain adults and kids! Whether you're visiting for…

(Last Updated On: September 22, 2023)Have you been wondering how to get from Geneva Airport to city center? I've got you covered! This short journey is no hassle, but it's important to decide how you will get from Geneva airport to the center before you travel. I can't wait to share my personal experience, tips,…

(Last Updated On: October 12, 2023)Are you thinking of visiting Switzerland with kids? Switzerland is a treasure trove of beautiful scenery, picturesque towns, and adventurous outdoor activities, making it a perfect destination for a family vacation. On a family holiday to Switzerland, there's a huge variety of things to do, from exploring the Swiss Alps…
Sylvie Simpson is the founder of European Cities with Kids. For the past 6 years, she has been travelling all over Europe whenever she has the chance, both solo, for work and with her daughter. Sylvie is on a mission to help people make the most of city breaks in Europe with kids and helps over 50,000 readers per month plan and make the most of their trips in Europe with kids.