If you're looking for some interesting facts about Germany for kids, you've come to the right place!
The fun facts in this article cover everything from Germany's history to its poets and thinkers to the food, culture, and economy of this famous country in Northern Europe.
These facts for kids make Germany, and its language and population seem almost as exciting as it is – Germany is a stunning country that's definitely worth learning all about!
This post may contain affiliate links, which means I may receive a commission, at no extra cost to you if you make a purchase through a link. Please see the full disclosure for further information.
Federal Republic of Germany Fact File
1. The official flag of the Federal Republic of Germany is a horizontal three-striped flag in black, red, and yellow. It was also used in West Germany before the union.
2. Germany's official language is Standard German, spoken by more than 90% of the population as their first language.
3. The Berlin Wall separated East and West Germany into two separate countries right through the modern capital city. West and East Germany had different political ideals, with the Soviet Union taking an interest in East Germany after the war ended. The wall fell in 1989, and East Germany and West Germany officially became the Federal Republic of Germany.
4. Germany covers nearly 140 square miles of land within its borders, making it the seventh biggest country in Europe.
5. The countries on the borders of Germany are: Denmark in the north, Poland and the Czech Republic in the east, Austria in the southeast, Switzerland in the southwest, France, Luxembourg, and Belgium in the west, and the Netherlands in the northwest.
6. The capital city of Germany is Berlin. It is also the biggest city by land area and population – there are close to four million people in the city alone, making it top of European cities by population.
7. There are more than 83 million people living in Germany, meaning that Germany is 18th in the world by population!
8. Germany is well-known for its involvement in WW1 and WW2. It was famously the base of Adolf Hitler and the Nazi movement, which tried to take over countries all over Europe. However, one of the lesser-known facts about Germany is that Hitler himself wasn't German – the young Hitler was born and raised in Austria-Hungary.
9. The largest economy in Europe and the fourth largest in the world is Germany's! The current GDP in Germany is $4.55 trillion, and apart from a few dips due to external circumstances, the country's capital rises every year.
10. Angela Merkel earned her place amongst well-known facts in Germany by becoming Germany's first female chancellor in 2005. Under Merkel, the German government was considered the unofficial leader of the European Union. Merkel retired and did not run in 2021, and she has been replaced by Chancellor Olaf Scholz, who is now head of the government.
11. The Free State of Bavaria makes up a fifth of Germany's total land. It is a federal German state with its own unique culture compared to the rest of the country. Bavaria is fascinating due to its rich history covering thousands of years, with its earliest settlers being Celtic tribes from the north in the Iron Age.
12. There are thirty-six international airports in Germany, each serving primary flight paths for the world's travellers across countries everywhere.
13. Germany uses the Euro as its national currency. It was a co-founder of the Eurozone and a major proponent of a unified EU currency.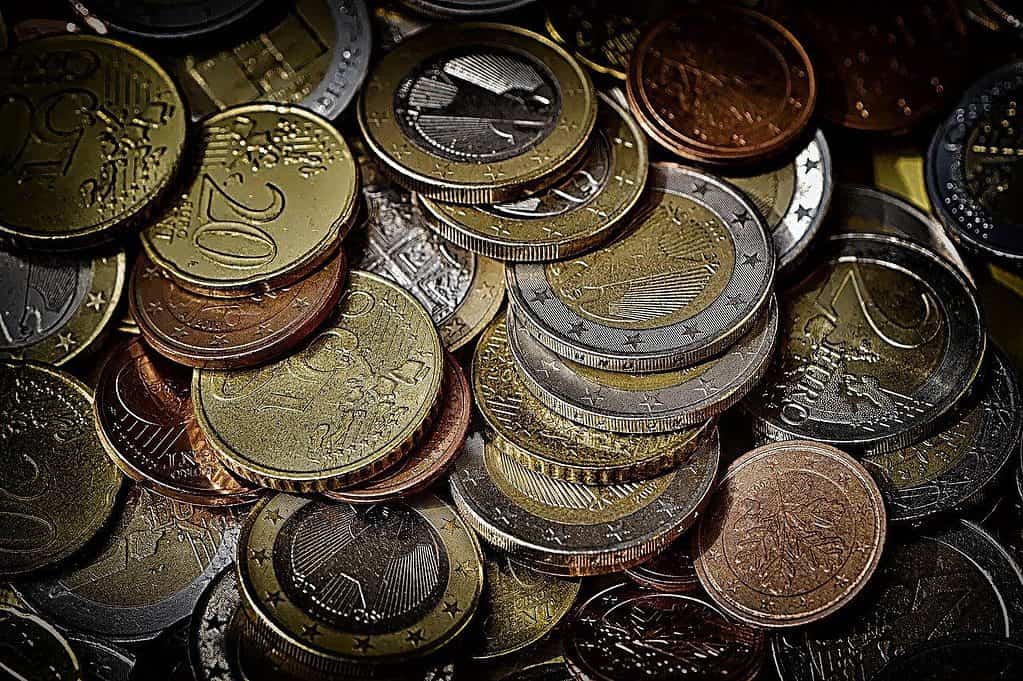 14. Most universities in Germany are public owned and don't charge tuition – one of the most interesting facts for kids who live there and are planning their futures! Germany is home to some of Europe's longest surviving universities, and it is considered the third-best destination for international students in the world.
15. Germany is called Das Land der Dichter und Denker, the land of poets and thinkers. This is because much of their art and science has been a famous basis for the culture in every country in the Western World. Several notable composers are from Germany.
Fun Facts About Germany for Kids
16. Some of the best Germany facts for kids are about food! 22% of cheese in Europe is of German origin, and Germany's bread, pastries, and other baked goods are famous worldwide.
17. The Black Forest is a mountain range covered by forest in the southwest of Germany. It was known for mining and forestry, but the Black Forest has become a major tourism point recently. Another favourite Germany fact for kids is that the stunning nature and exciting sights to explore in the Black Forest contained many stories about German spirits and faeries!
18. World War II began with the German invasion of Poland in 1939. They signed a non-aggression pact with the Soviet Union and turned their sights on the rest of Northern Europe and beyond. The war ended in 1945, but not before several million deaths. Fortunately, modern Germany is sworn never to repeat the mistakes of what is often called the worst mistake in European history.
19. Another favourite among German facts is how famous they are for their beer! Beer is a huge part of their culture and is strictly regulated by rules called Reinheitsgebot.
20. Bodensee, known as Lake Constance in English, is 4,400 square miles of lake – the biggest lake in Germany, ready to explore! It's a fun and fascinating view of the nature of this fantastic country!
21. Two-thirds of global trade fairs are held in Germany, which means that Germans are always making and trading exciting new products and technology with countries like France, the United Kingdom, and more – it's always a fun time for those interested in progress!
22. About 27% of Germany is dedicated to nature reserves. A great one amongst Germany facts for kids is that there are 103 protected nature parks in Germany, which is always growing!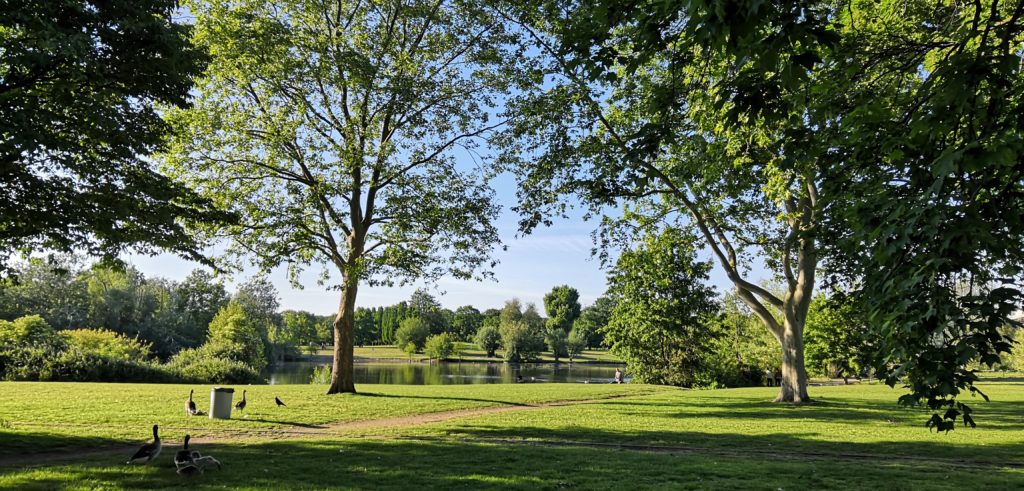 23. German people call their country Deutschland – so I guess this article might be called Deutschland facts instead of Germany facts!
24. Ancient Germanic tribes started in Scandanavia and Northern Germany before migrating south over time.
25. Germany has incredible biodiversity – there are five distinct ecological regions in the country, each host to different plants and animals!
Facts About German Food
26. Food in Germany is very historical – each region of the country is known for different foods and flavours, which is because the federal states have historically been divided.
27. Germany had the fourth-highest number of Michelin three-star restaurants globally! Germans sure know how to eat well.
28. Lunch is traditionally the main meal of the day and is eaten around noon, though this has changed a lot in the last fifty years as Germany has fallen in line with dinner being the main meal after the working day.
29. Thick noodles, potatoes, and dumplings are all ubiquitous and popular traditional side dishes.
30. Germans don't traditionally make lots of spicy food, but they love hot mustard on their sausages!
31. Cream-filled tortes are fun and exciting desserts, the most globally famous probably the black forest gateaux.
32. German doughnuts don't have holes!
33. In Germany, the goose is the primary bird eaten at Christmas. Alternatively, many eat carp.
34. Germans have over 3,000 kinds of bread and 1,200 kinds of pastries and rolls!
35. Pork, poultry, and beef are Germans' most commonly eaten meats.
Facts About the German Language
36. German is the most widespread and/or official language in Germany, Austria, Switzerland, Liechtenstein, and the Italian province of South Tyrol. It is also a co-official language of Luxembourg and Belgium and a national language in Namibia.
37. German is a West Germanic language linked to languages like Scots, Dutch, Afrikaans, Yiddish, etc.
38. German facts can't forget that it's the second most widely spoken language of all Germanic languages, beaten out only by English.
39. It's the most spoken native language in the EU.
40. German, Austrian, and Swiss German all have minor and significant differences.
Christmas in Germany Facts
41. Christmas gifts are exchanged on Christmas Eve, December 24th.
42. One of the most interesting facts about Germany at Christmas is that the 25th and 26th are considered essential days for the family to gather and religious people to attend church.
43. German-style Christmas markets with stalls, wine, food, and fantastic handmade gifts are popular worldwide. View the best Christmas Markets in Germany here >>>
44. Nikolaustag (St. Nikolas's day) is on December 6th, and St. Nick visits kids in their homes and brings small gifts to check if they've been good. Children often recite poems for him!
45. St Nikolas often fills children's shoes with sweets, fruits, and nuts if they are left on the doorstep.
46. The Christmas tree only goes up on Christmas Eve.
You May Also Like: Best Theme Parks in Germany
Berlin Germany Facts for Kids
47. Berlin has been a capital city in different iterations of the country since the 15th century.
48. The Berlin Zoo is one of the most Zoological gardens is one of the most popular in the world!
49. The Brandenburg Gate in Berlin is a world-famous monument to unity and peace.
50. Berlin is home to the largest Turkish community in the world outside of Turkey itself.
51. Berlin is one of three city-states in Germany.
52. Berlin has sister cities around the world. Its official twinned cities are Los Angeles, Madrid, Warsaw, Moscow, Brussels, Budapest, Tashkent, Mexico City, Jakarta, Beijing, Buenos Aires, Tokyo, Prague, Windhoek, and London.
53. Berlin is one of the biggest sites of young startup companies in Europe.
54. Berlin Fashion Week happens twice a year and is one of the most popular fashion events in the world, especially with young, up-and-coming designers.
55. It has earned the title of 6th most livable city globally.
56. There are 979 bridges in the city!
57. Railways link Berlin to all other major cities in Germany and many major cities in bordering countries.
58. Many Germans travel by bike, and Berlin has a lot of cycling path infrastructure.
59. Berlin is a medical centre and is host to the World Health Summit and other similar events.
60. 67 Nobel Prize winners graduated from Berlin universities!
Munich Facts
61. Munich is the capital of the state of Bavaria (read more about visiting Munich with kids here)
62. It's the third-largest city in Germany and the largest that isn't also a city-state.
63. The city dates back to the 12th century!
64. It was voted the world's most livable city in 2018.
65. The population of Munich has doubled every thirty years since 1700!
66. Munich has several twin cities: Edinburgh, Verona, Bordeaux, Sapporo, Cincinnati, Kyiv, and Harare.
67. It is home to the best-known river surfing spot in the world, known as the Eisbach Wave.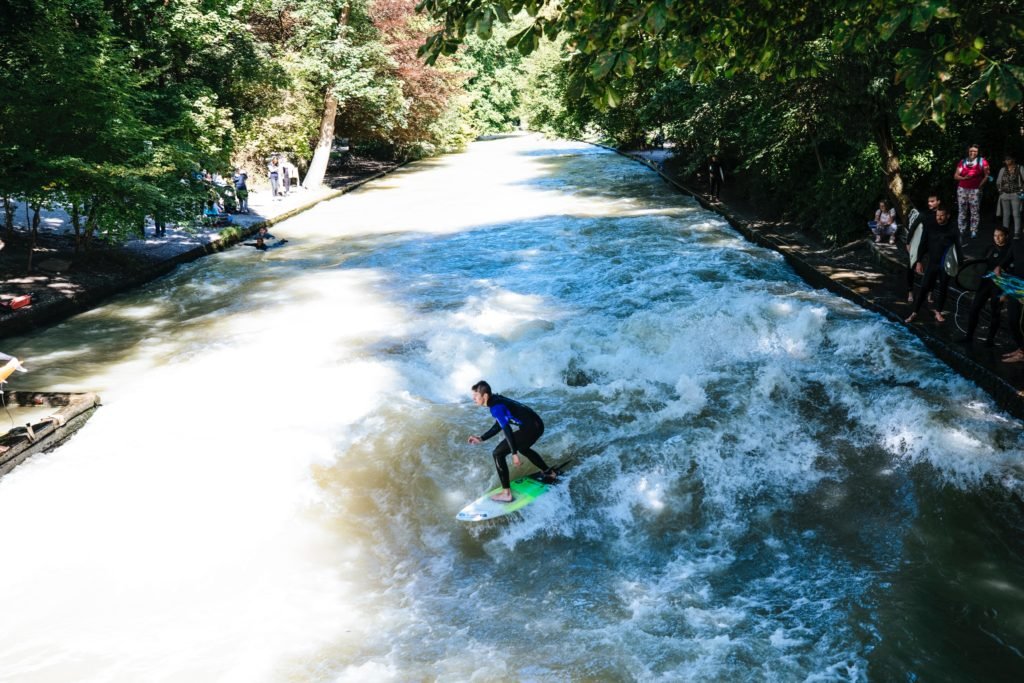 68. Most people in Munich speak a Bavarian dialect of German.
69. Many famous composers and artists were born in or now practice in Munich. It's renowned for both classical music and modern music.
70. There are many, many festivals in Munich throughout the year. Oktoberfest is probably the most famous – the largest beer festival in the world, complete with funfairs and roller coasters!
More Facts About Europe
Germany City Breaks
View Our Full List of Germany City Break Guides for Families Here >>>
Sylvie Simpson is the founder of European Cities with Kids. For the past 6 years, she has been travelling all over Europe whenever she has the chance, both solo, for work and with her daughter. Sylvie is on a mission to help people make the most of city breaks in Europe with kids and helps over 50,000 readers per month plan and make the most of their trips in Europe with kids.