Going to the Netherlands with kids? There are a lot of things to see here! From the beautiful Dutch towns, fairytale forests, iconic houses that will take you back to historical events, you will never get bored here. 
This post will take you through the best things to do in Amsterdam with kids and the best attractions in the Netherlands to visit with kids. You'll also find plenty of unique family activities in the Netherlands to help you decide on the best things to do in the Netherlands with kids for you and your family.
This post may contain affiliate links, which means I may receive a commission, at no extra cost to you, if you make a purchase through a link. Please see my full disclosure for further information.
The Netherlands with Kids – Top 10 Family Activities
#1 Visit The Fairtytale Forest At Sprookjeswonderland
Just an hour away from Amsterdam, Sprookjeswonderland is a perfect place for families with kids in tow. It's a fairy tale wonderland that has exciting rides and a fairytale forest where kids (and adults) can walk along the dotted trail and peek inside the houses of popular storybook characters like Little Red Riding Hood and Hansel and Gretel.
Aside from the rides and attractions, there is a massive playground here where kids can have fun and socialize with other children. Some animals are present here as well, such as goats and kangaroos, and you can pet them if you want.
#2 Feel Like A Giant At Madurodam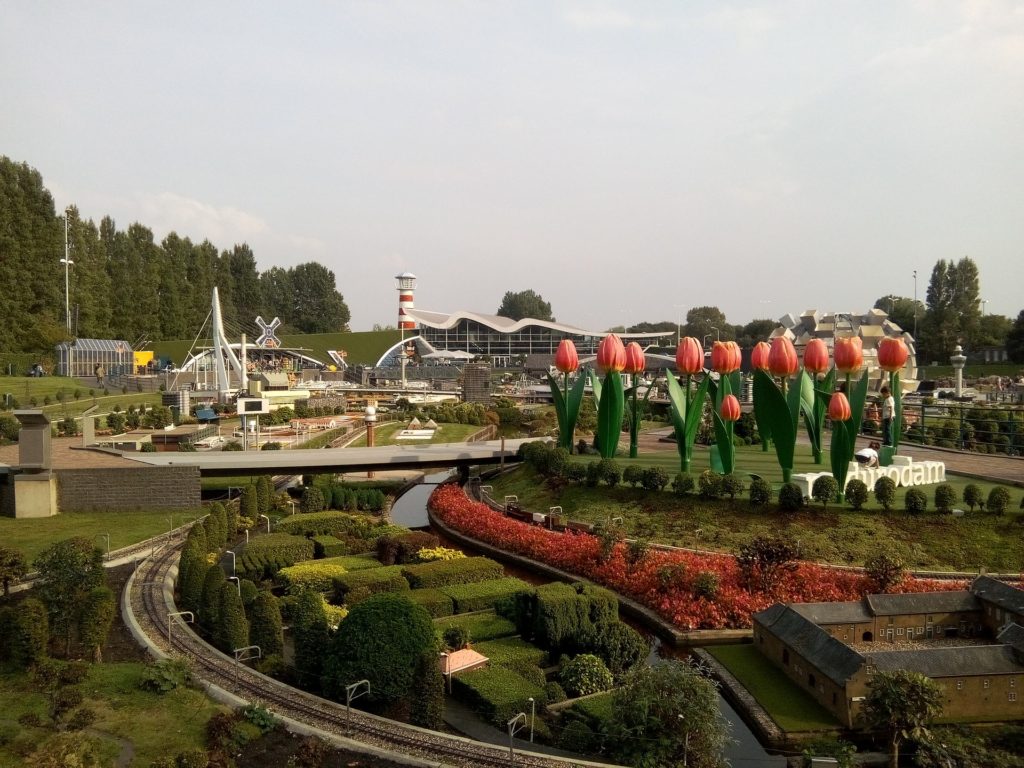 Located in Scheveningen, Madurodam is a popular park that features small replicas of popular cities, landmarks, and landscapes in the country. Here you can walk on tulip fields, see what's inside those old canal houses, and count the planes at the Schiphol Airport in Amsterdam. It's perfect if you have kids as well, because here, no matter how tiny they are, they will feel like giants!
Click here to book your tickets for Madurodam Minature Park in advance to guarantee entry and save time on the day
#3 See Animals At The Beekse Bergen Safari Park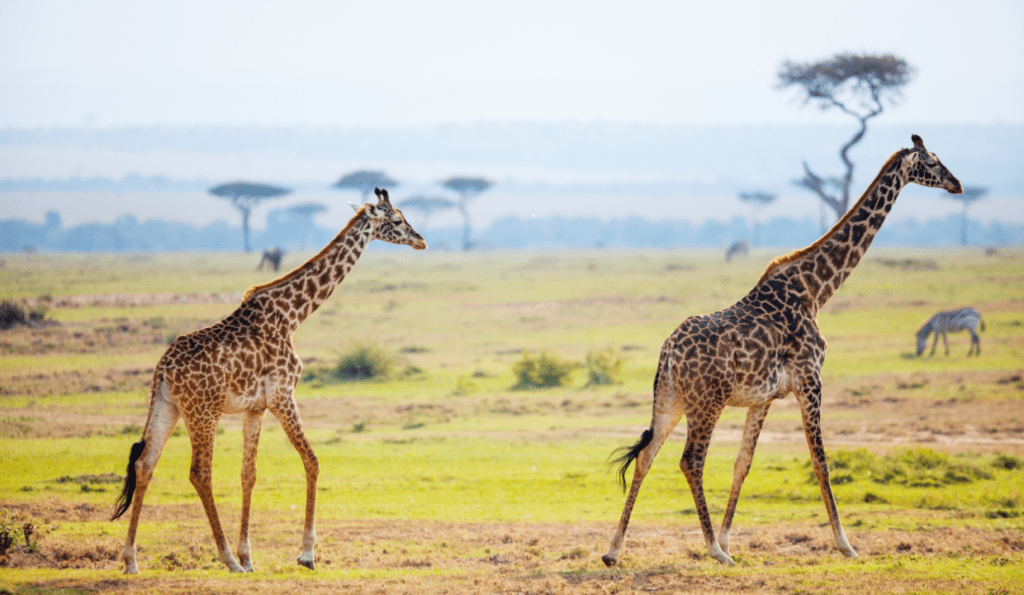 The safari park between Tilburg and Hilvarenbeek in the south of the country is home to over a thousand animals from almost 150 species. Being here will make you feel like you're in a South African safari where you can spot giraffes, zebras, leopards, lions, and other creatures as you drive along.
You can also hop on a boat or walk through the natural habitats here. Aside from seeing different species of animals, the feeding times are certainly another highlight of the experience here. Get up close to various animals while a ranger discusses their eating habits.
While you're here, don't miss the unique bird show, and the birds will definitely put on a good show.
#4 Go On Adventures At Slagharen Theme Park And Resort
With over 34 rides and activities to do here, adults and children will never get bored here. Ride the Gold Rush, which is the first triple launch rollercoaster in the country. Do you dare to ride something more exciting?
The Free Fall ride is a must-try. For younger kids, they can enjoy various attractions like the Wild West Adventure boat ride. Along with the attractions, there are shows and street entertainment as well.
Slagharen isn't only a theme park, but it also includes a Mexican-themed water park, the Aqua Mexicana. Switch to your bathing suits and enjoy the ten water slides and the enormous bubble bath here. There are play areas here as well, while parents can relax on the terrace.
#5 Stay In A Houseboat
If you're in Amsterdam with children, one of the best activities and experiences you can have while you're in the country is to stay on a houseboat. There are various sizes of houseboats in the area, so choose one that will fit the whole family! Houseboats along the canals are often fully equipped with a kitchenette, a bathroom, and a living room. So, you don't need to worry especially if you have kids with you.
When choosing a houseboat, consider the location as well. Perhaps, you don't want to be in an area where a lot of boat parties happen, so it's best to avoid the Amstel location.
Nonetheless, staying in a houseboat while you're in Amsterdam with kids is one of the best things you can do for that full Dutch experience!
#6 Visit A Dutch Town
There are plenty of beautiful towns in the Netherlands. While you're here, take your family to the lovely village of Giethoorn, which is known as the Venice Of The North. There are a lot of things to do here—from riding the boats, seeing the beautiful thatched-roof houses, enjoying the Weerribben-Wieden National Park, and many more.
There are museums to visit here as well where you can dive deeper into the culture of the Dutch.
Another beautiful town to visit here is Delft with bridges, canals, and a historic town square as well. Here you can visit the Gothic tower of the Niewer Kerk. Of course, your trip to Delft won't be complete without visiting two pottery factories.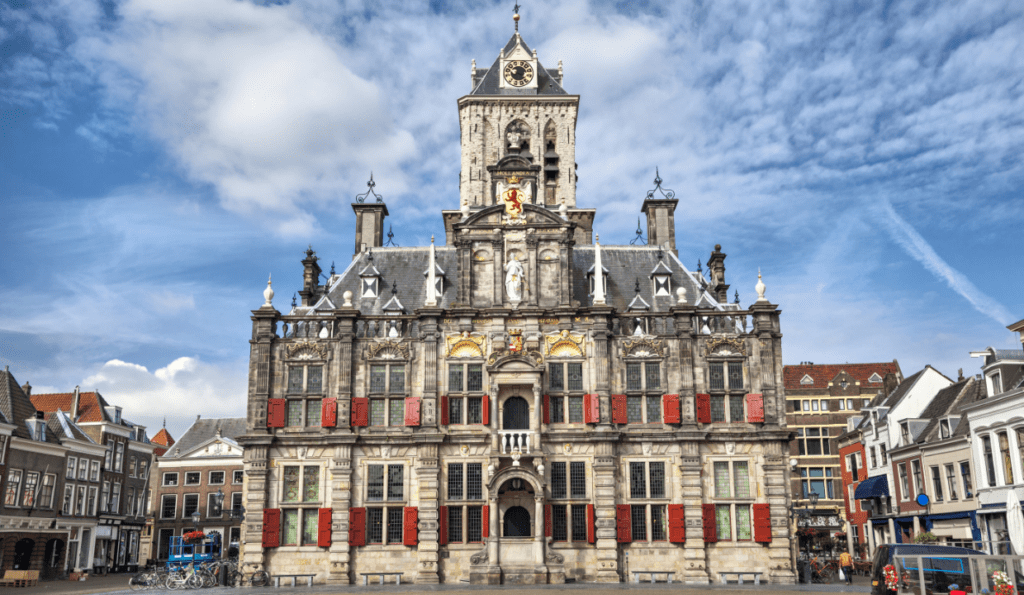 #7 Visit The Windmills In Kinderdijk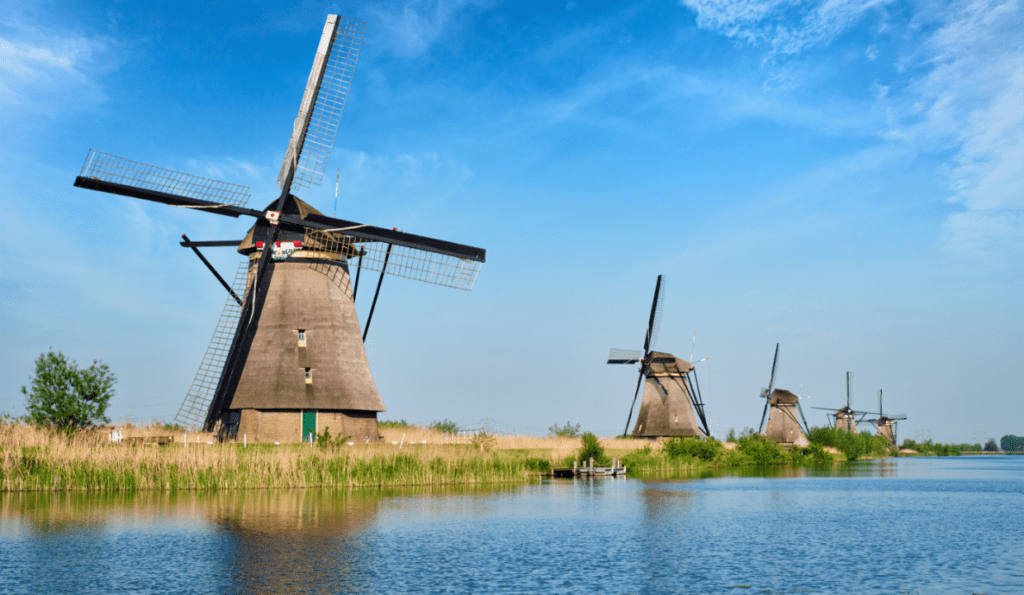 Your trip to the Netherlands won't be complete without visiting the UNESCO world heritage site where you can see 19 historic windmills in an authentic landscape that is surrounded by canals.
You can explore the area by walking or renting a bicycle. These windmills have saved the region from flooding for hundreds of years, which is why it's certainly a must visit place when you're in the country.
If you're looking for a weekend trip from Amsterdam, Kinderdijk would be a fantastic choice.
#8 Have A Different "Pancake" Experience At Hans & Grietje Pannenkoekenhuis
Located in Zeewolde in the polder of Flevoland, the Hans & Grietje Pannenkoekenhuis is a unique restaurant. Why? Here, tables float and the rooms are turned upside down. That's not all though; the floors also move back and forth!
Aside from this, there is an outdoor play area for kids and while you're here, make sure you check out the Big Candy Tower because that's a real Candy Museum. There are a lot of things to explore here, aside from their delicious pancakes that adults will have fun, too!
#9 Think Like A Scientist At The NEMO Museum
NEMO is the largest science centre in the country and one of the best museums in the Netherlands. Each floor here has a specific scientific theme that will make curious visitors excited. Even though you're not a science fan, you will have fun learning about it while you're here. At the top floor, you will find a cafe and a beautiful view of Amsterdam.
Click here to book your ticket to the NEMO Science Museum in advance to guarantee entry and save time on the day
#10 Explore Anne Frank's House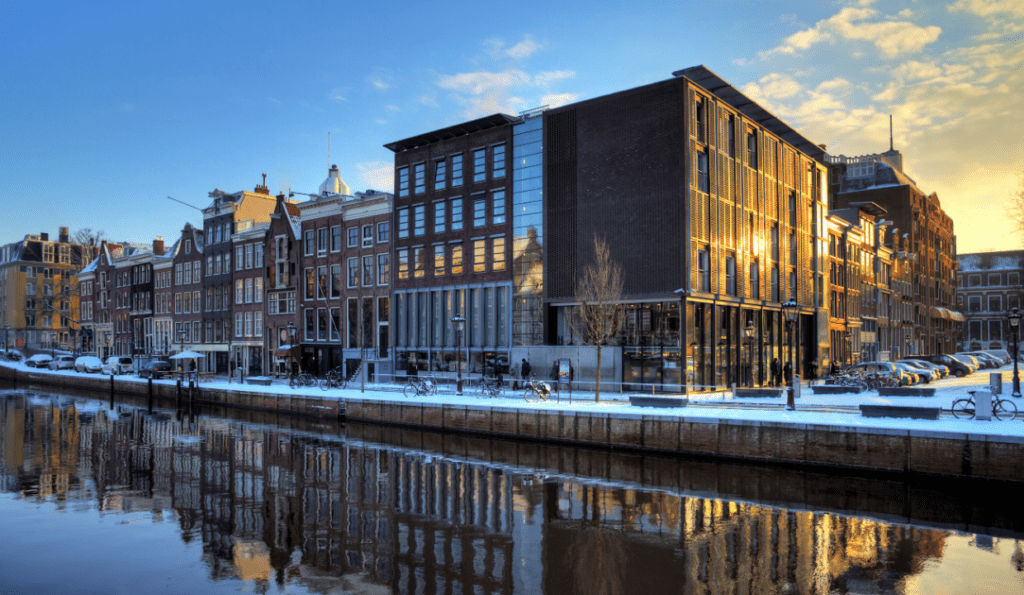 Visit Anne Frank's house in Amsterdam. The house is a huge eye-opener to the holocaust, which will be something valuable for your family, even the kids.
Here you will learn about Anne Frank's journey and be exactly where it happens while her family were in hiding.
Website | Anne Frank House
Have fun exploring the beautiful country of the Netherlands with kids and dive deep into the fascinating Dutch culture.
Plan Your Trip to The Netherlands with Kids
View Family-Friendly Accommodation Options >>>
View Package Holidays with EasyJet >>>
Discover Tours and Activities >>>

Do you want to learn more about what you can do and other stuff about the Netherlands? Visit Ask The Dutch Guy now.

Discover The Netherlands >>>

Discover Western Europe >>>

Return to Homepage >>>
Sylvie Simpson is the founder of European Cities with Kids. For the past 6 years, she has been travelling all over Europe whenever she has the chance, both solo, for work and with her daughter. Sylvie is on a mission to help people make the most of city breaks in Europe with kids and helps over 50,000 readers per month plan and make the most of their trips in Europe with kids.