(Last Updated On: October 20, 2023)
Austria for families can offer convenience and comfort. Located in Central Europe, surrounded by splendid mountains and stunning nature, Austria is one of the best places to visit with children. There are plenty of great activities for children and adults year-round. Local hotels have spacious family rooms, and recreation centres abound with children's entertainment with programs for different ages.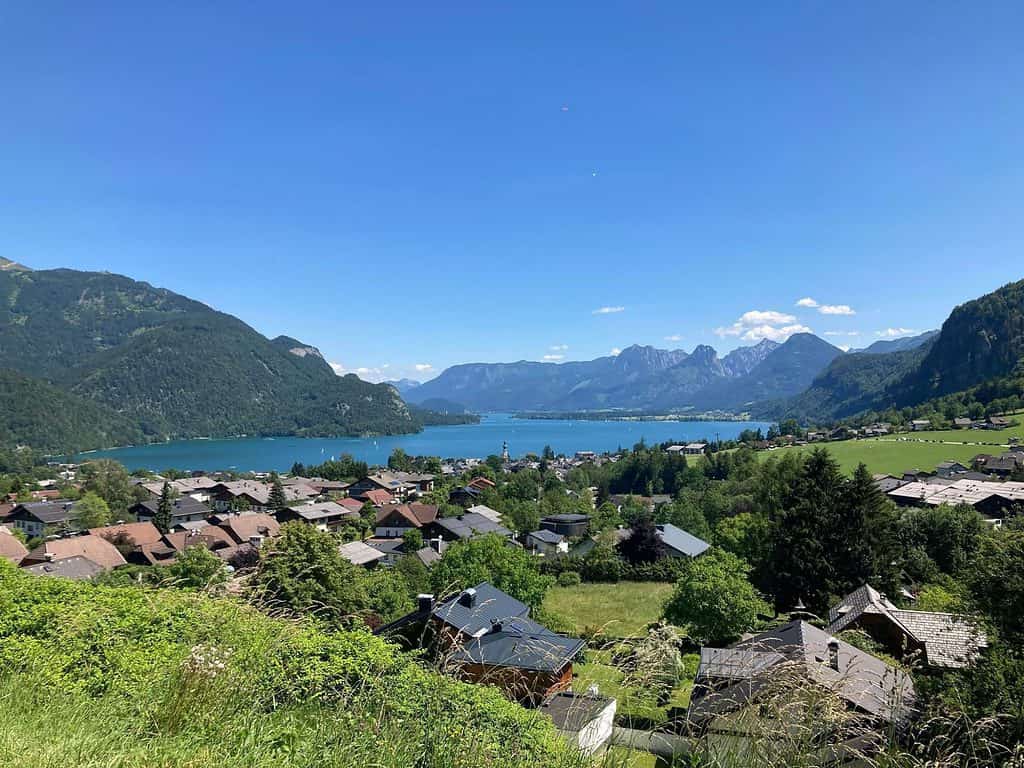 The main reason why you should go to Austria with your kids is that it is an incredibly beautiful country. Kids will never forget its beautiful parks, ancient castles, baroque architecture, and crystal-clear lakes. Austria for children can be real heaven. It has so many things to do, that they will not want to leave. Horse riding, active outdoor sports, hiking in the mountains – this is just a small part of the unique things to do in Austria.
National parks are a different story! There are 7 of them, and each one is unique, try to visit at least Hohe Tauren National Park, which is the most remarkable. There you will enjoy the harmony with nature and walk a lot. In Austria, tourist attractions can be combined with visiting fairs, festivals, and competitions that are regularly held by major cities in Austria. In this post you'll find the best places to visit and will learn about unique things to do in Austria.
This post may contain affiliate links, which means I may receive a commission, at no extra cost to you if you make a purchase through a link. Please see the full disclosure for further information.
#1 Vienna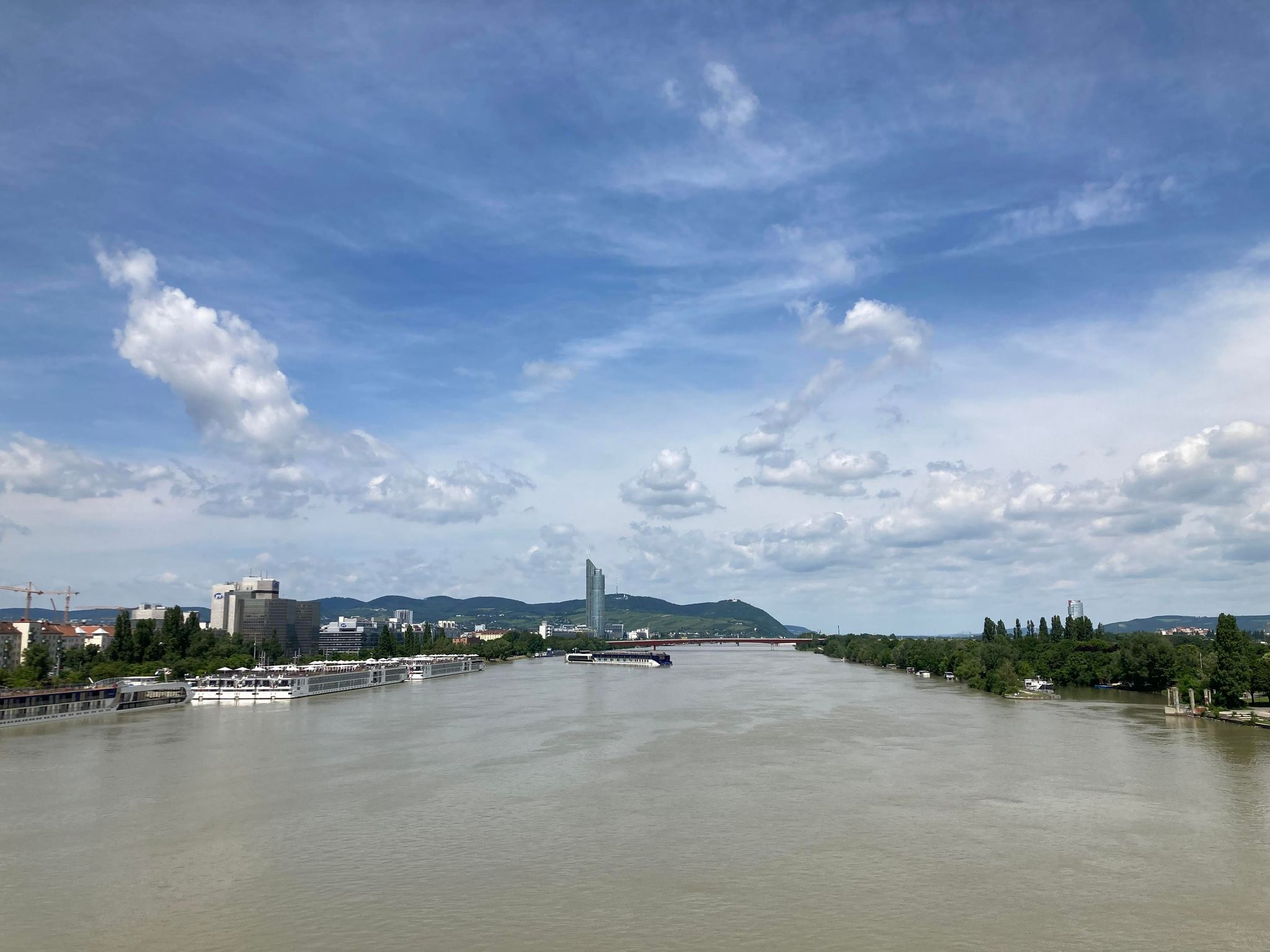 Vienna is one of the most beautiful capital cities in Europe and one of the best places to visit in Austria. It charms with its baroque palace and gardens, history and splendour. There are plenty of things to do in Vienna. You can
walk around the city and admire it endlessly. Besides numerous Vienna attractions, there is the option to ride horses in the centre, take a tourist bus, or a boat trip along the Danube, especially when children get tired of walking for a long time.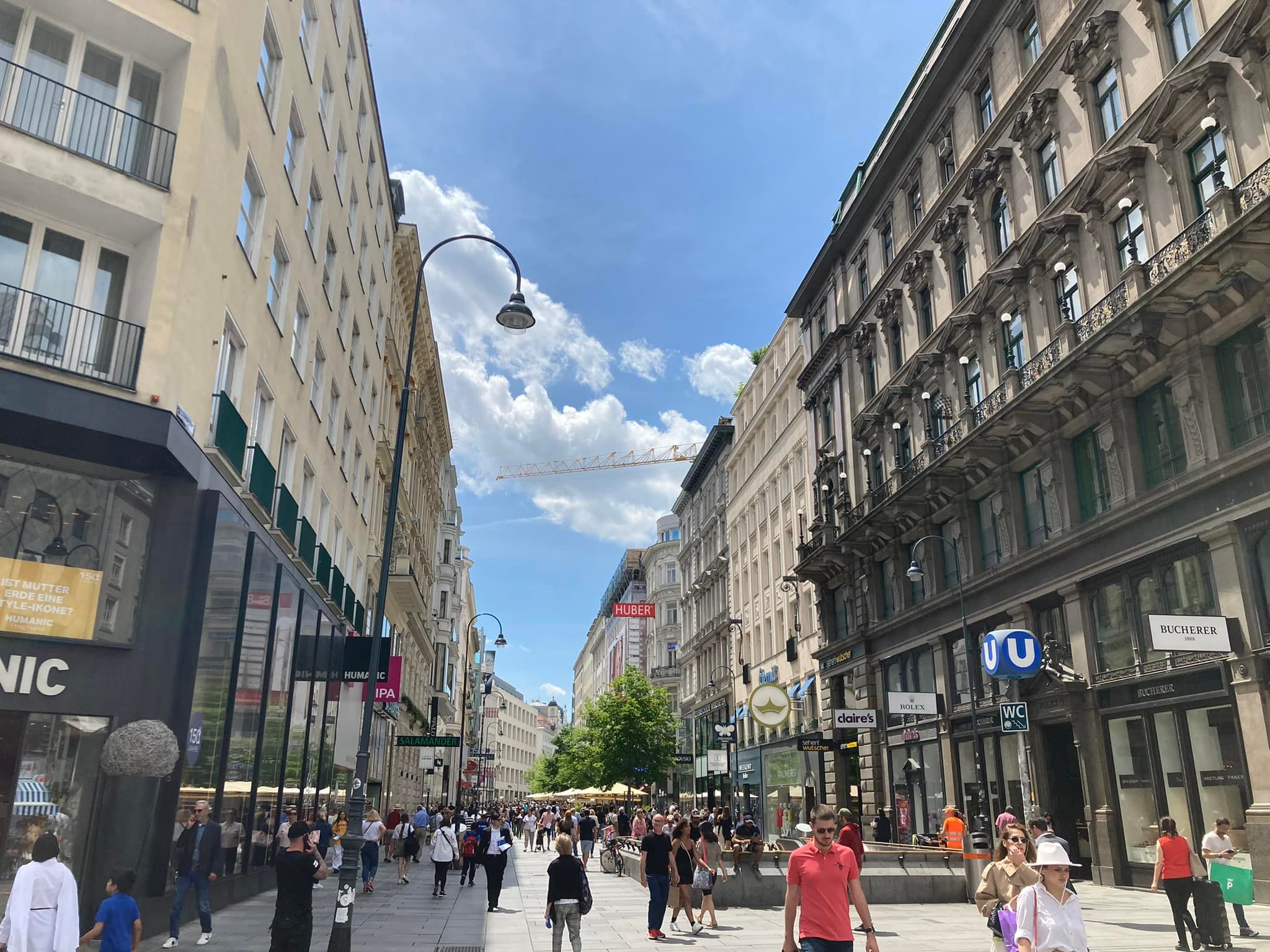 Albertina museum is a tourists Vienna bucket list. And it's not boring even for children. There they can see paintings by Matisse, Picasso Monet, and the museum with the royal chambers.
The House of Music is another place where everyone will be interested. Here, kids can learn how the ear hears, how sound is formed, what sounds we hear and what we don't, see different musical instruments, learn about the sound of music from interactive installations.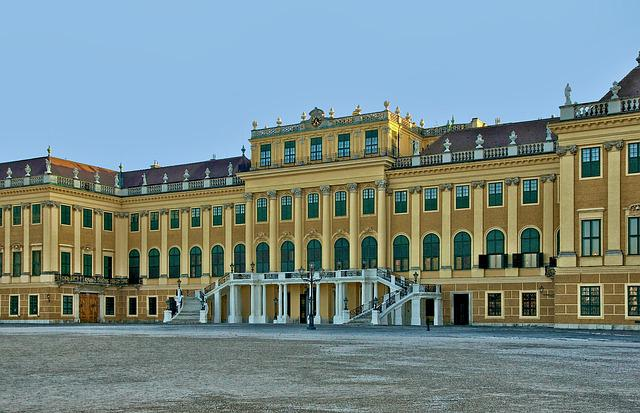 In addition, it is also interesting to visit the St. Stephen Cathedral with its amazing observation tower, state opera house, and of course, the legendary heritage site Schonbrunn Palace.
Besides the capital city, there are many places to visit near Vienna, Austria. A resort town Baden Bei Wien, a Kreuzenstein Castle, Wachau valley, Archaeological Park of Carnuntum, and more.
#2 Salzburg
Salzburg is the most famous city in Austria, the birthplace of Mozart; an amazing European city break which attracts tens of thousands of tourists every year.
There are a lot of things to do in Salzburg since it offers many attractions and activities for both children and adults. Here it is worth visiting the renovated City Museum where in the modern exhibition hall you can learn about the history of the city. For kids it will be very interesting to visit the Mirabell Palace and Garden, as well as the Dwarf Garden with numerous baroque statues.
In the Hellbrunn Palace, children will especially appreciate the fountain, where in summer they can splash water and have fun.
Another great place for families is the House of Nature. Here you can spend a wonderful day with the whole family, exploring marine aquariums with fish, skeletons and figures of dinosaurs, as well as doing completely crazy experiments on your own in the "Do Experiments Yourself" room.
It's a must for kids to visit the Open-Air Museum Salzburger Freilicht Museum, Zoo and Toy Museum Spielzeugmuseum. There is also a lovely spa town, Bad Ischl, located east of Salzburg.
#3 Ambras Castle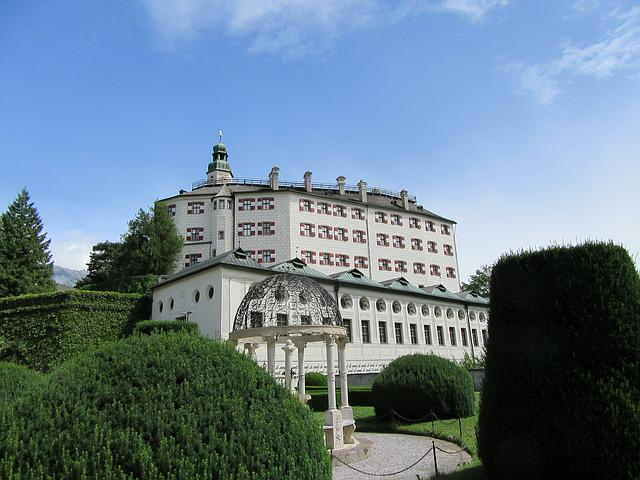 Ambras Castle is a beautiful palace with carved ceilings, unique frescoes and mosaic doors. This is one of the most significant castles in Austria, built in the Renaissance style, which is considered the main attraction of Innsbruck and the most popular tourist destination.
Inside the castle, there is an armoury, and in the lower part of the fortress, there is a Kunsthistorisches Museum. On the museum's park children will be surprised by black swans and peacocks.
#4 Kirchdorf
Kirchdorf in Tyrol is one of the most stunning places to visit in Austria, popular with winter tourists. Here is a famous ski resort with a small ski area ideal for beginners and children.
Families with kids also come here in the summer to enjoy the fresh mountain air and go on a bike trip. On hot days there is a pleasant mountain coolness and several hotels with swimming pools which substitute seaside.
#5 Hallstatt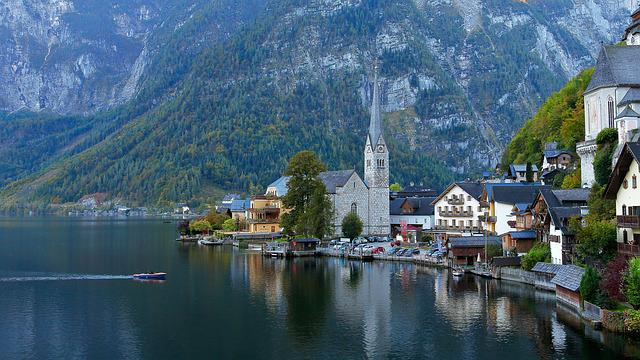 Hallstatt is a small village, one of the oldest in Europe, which is not easy to get to. The only way is to take a ferry or a boat across the lake, which is very popular with children. Hallstatt is famous for its ancient salt mines; salt has been mined here for three thousand years.
There are a lot of things to do in Hallstatt. You can visit Salzwelten, the old salt mine, where you can get there by small train or on foot. You can also visit Hallstat Skywalk, an observation deck at an altitude of 360 m.
You can feed the swans on the lake and visit Classic village viewpoint from where the most beautiful view of Hallstatt opens.
#6 Hochosterwitz Castle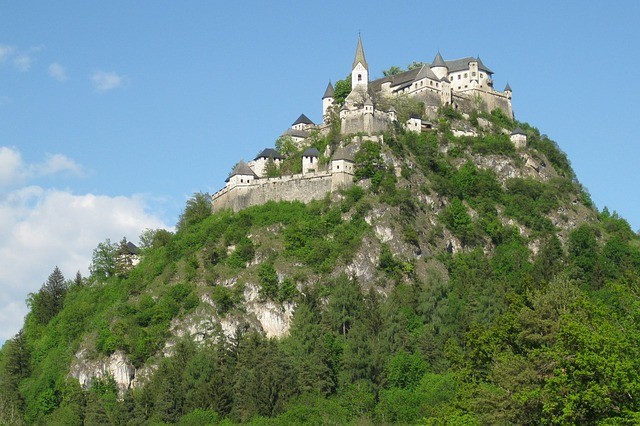 Hochosterwitz is one of the most beautiful castles in Austria. It was built in the 9th century and to this day is owned by one of the famous Austrian families, so not the entire territory of the fortress is available for tourist visits.
In the Hochosterwitz castle, you should see the magnificent medieval interiors and visit the excellent museum, which displays a rich collection of armour, as well as a wooden statue of the legendary giant guardian of the fortress.
#7 Bregenz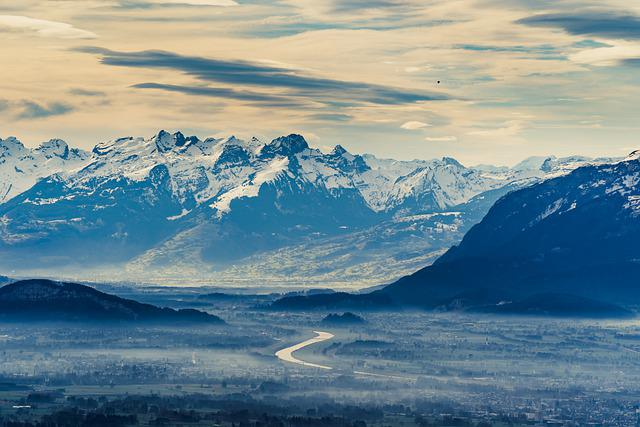 Bregenz is in the westernmost part of Austria on the northern edge of the Alps between Lake Constance, the third-largest in Europe, and the Pfander peak (1064 m). There are many things to do in Bregenz as well as a lot to see.
The main attractions of the Old Town are the tower Martinsturm, which is a symbol of the city, the old City Hall, built-in 1662 and the Gothic church of St. Gall built in the 18th century.
The local companies organize trips on the lake, including cruises to neighbouring Germany. The Vorarlberg Museum, a contemporary art museum, is a must-visit for kids where they can try things out in an interactive room.
#8 Lindz
Linz is the country's third-largest city after Vienna and Graz, located on the banks of the Danube River, and one of the most important places to visit in Austria. If you want to see the sights of Linz in one day, then be sure to include the main town square in your excursion list, and the nearby medieval Old Town Hall, which today is home to the mayor of Linz.
Take your kids on the tram up the mountain Postlingbergbahn. This tram track is considered one of the steepest in the world. Also, add to your "Lindz things to do list", by visiting the attraction Grottenbahn offers a ride on a locomotive in the form of a dragon through a tunnel lined with figures of gnomes.
You can take a walk in a miniature town dedicated to famous fairy-tale characters. It is worth visiting the Museum Ars Electronica Center with the interactive collection of achievements of modern science, and the exhibits in the form of installations.
#9 Bad Gastein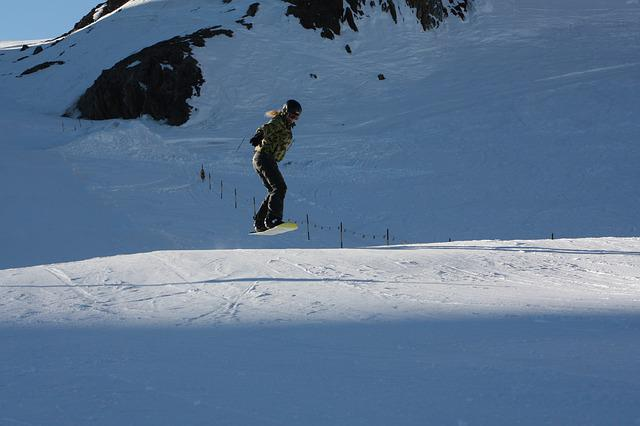 Bad Gastein, one of Austria's most popular ski resorts works all year round, and is a special place for nature lovers. Here you can not only ski but also improve your health in thermal springs. The Bad Gastein spa is built in the picturesque Gastein valley, great for mountain biking during the summer.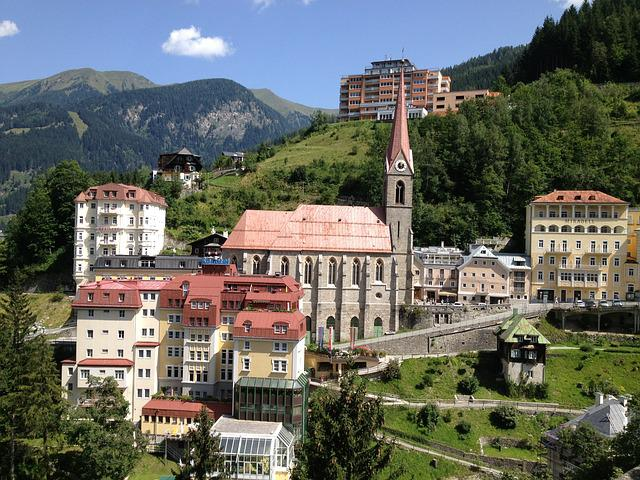 The ski resort of Bad Gastein is called by the locals "Alpine Monte Carlo", respectively vacation here is an expensive pleasure, but the financial expenses are fully justified. The slopes will please even discerning tourists, and mountain villages will appeal to connoisseurs of hiking.
#10 Zell am See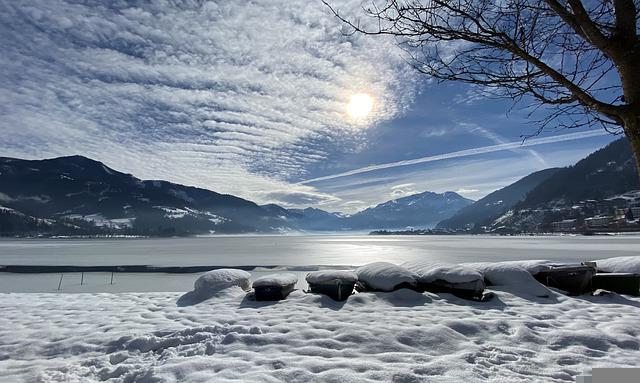 The Zell am See resort is located in southwest of Salzburg on the shores of the Zeller See Lake, 80 km from Salzburg. The resort has many ski schools with programs of different difficulty levels. The slopes of Zell am See are mainly for intermediate skiers, but Zell am See is also considered an ideal place for beginner snowboarders. The resort has children's ski schools and gardens.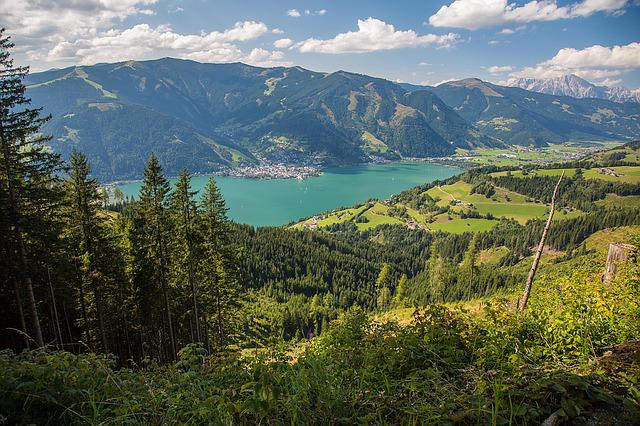 There are not so many things to do in Zell am see, but you still can enjoy the area and have fun. You can visit numerous bars, restaurants, cafes, discos, bowling, cinema, skating rink, and swimming pool. Also, you can ride a sleigh on the lake and visit Salzburg.
#11 Innsbruck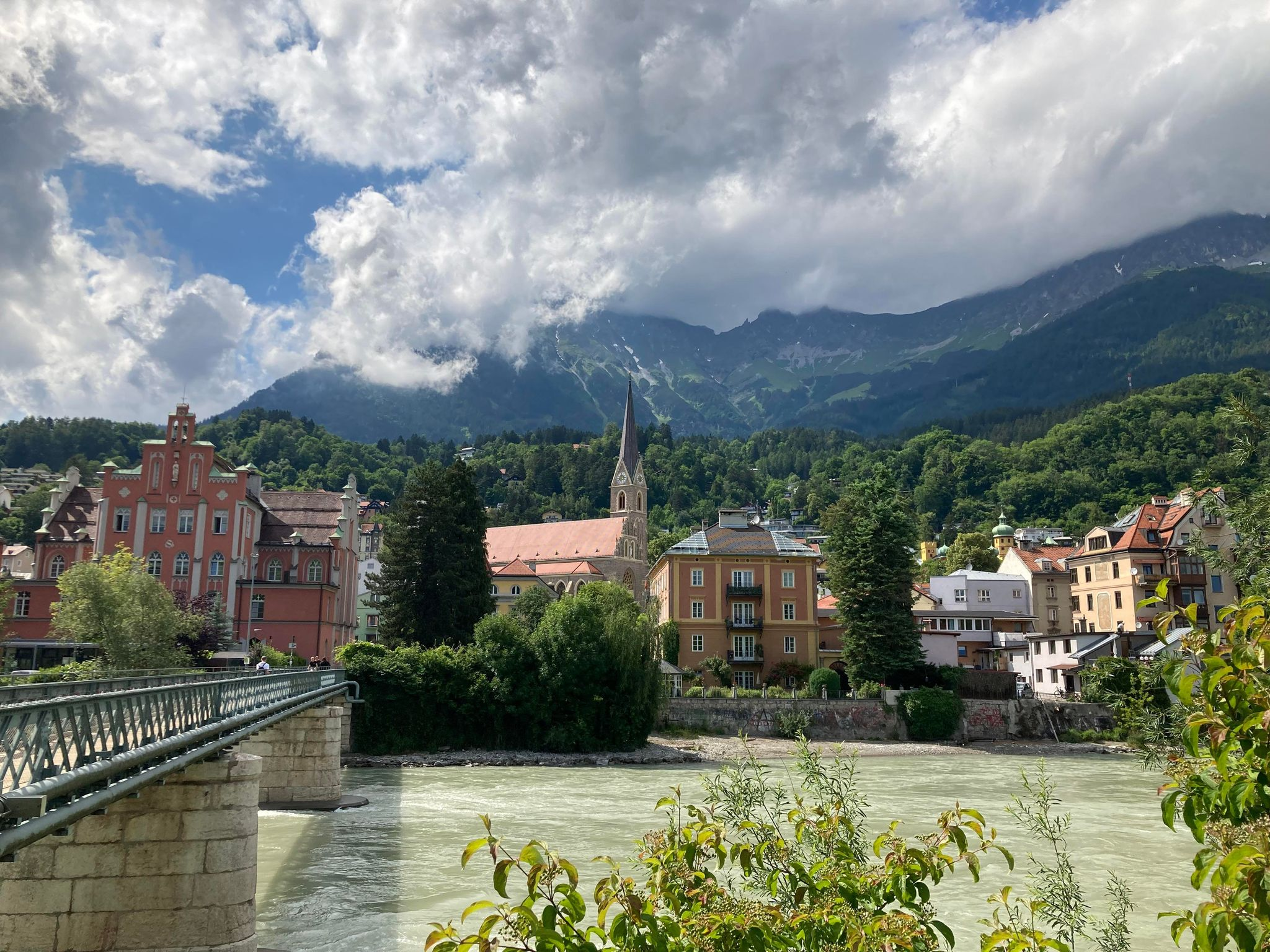 It is the capital and heart of the Austrian Alps and the world-famous Austrian city for ski tourism. Innsbruck is a great city to visit with kids, it has a lot of places to see, and things to do. It is in the Innsbruck area that such wonderful resorts as Axamer Lizium, Schlick-2000 (Fulpmes), Glungezer, Igls and Patscherkofel, Oberperfuss and the Stubaier Glacier are located.
Innsbruck hosted the Winter Olympic Games twice (in 1964 and 1976), so the infrastructure here is remarkably developed and is constantly being modernized. In addition, it is Innsbruck that is the largest air gate of Tyrol, a land extremely popular among skiers.
In recent years, Innsbruck Airport has been significantly upgraded to ensure the convenience of all tourists staying in Tyrol. From Innsbruck, it is convenient to get to the tallest mountain Grossglockner High Alpine Road, to the Nordkette mountain, as well as to the Tauern mountains.
#12 St Wolfgang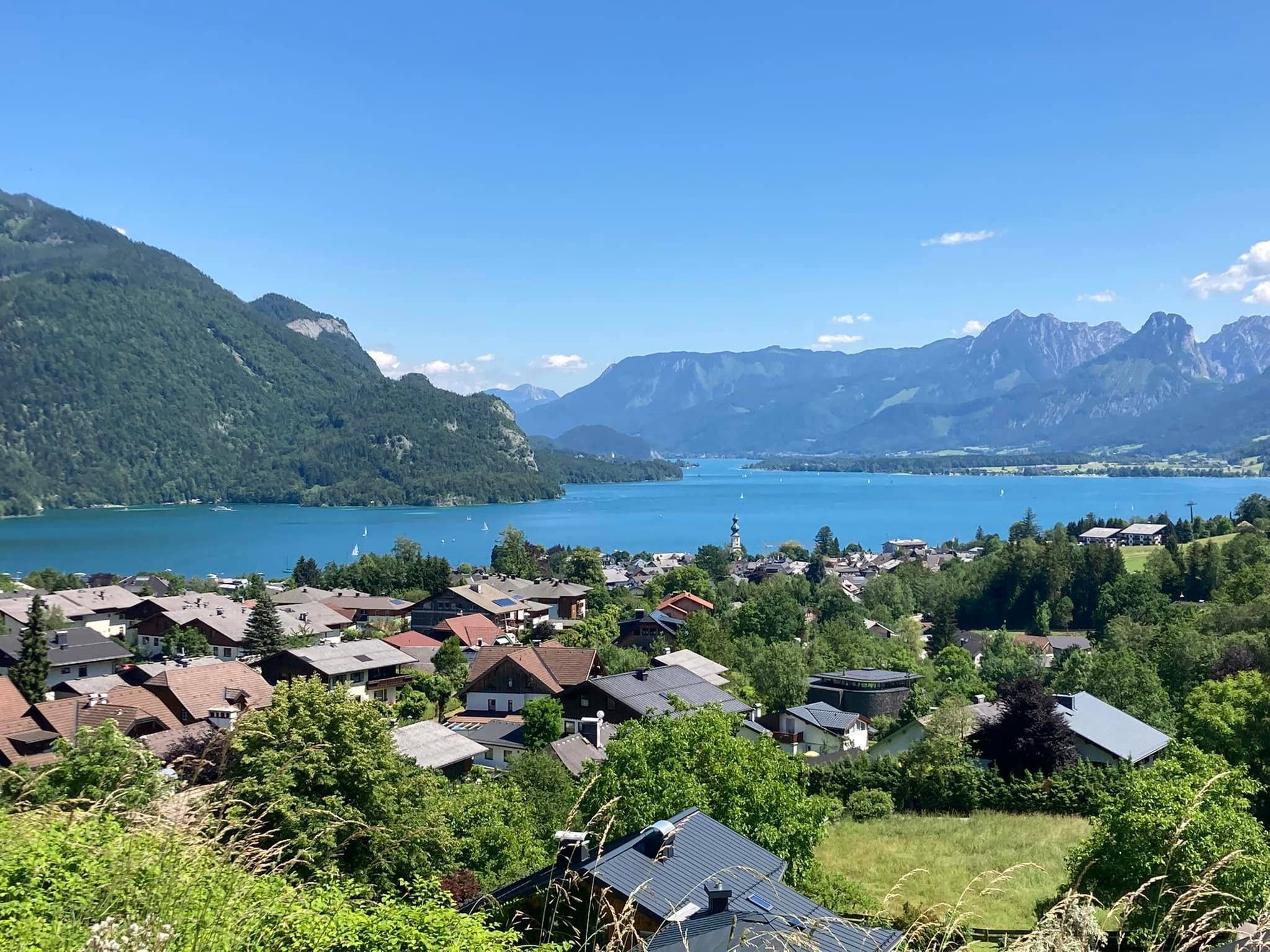 The town of St. Wolfgang, located in the "country of lakes" Salzkammergut, was named after the missionary priest – St. Wolfgang, one of the most interesting places to visit in Austria. The city stands on the shores of Lake Wolfgangsee.
Since the 19th century, this place has been chosen by the European aristocracy, who came here to breathe in the healing air saturated with salts. It is very pleasant to walk here, admiring the architecture and surroundings.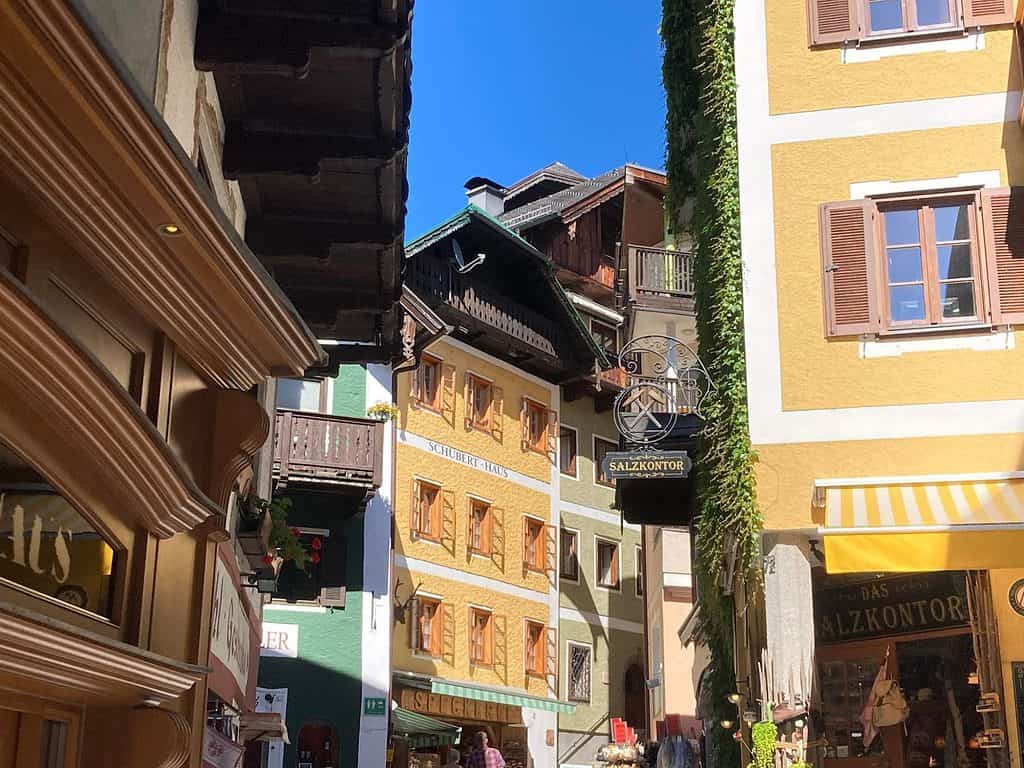 Take a ride at Schafberg Cog Railway where you will see amazing views of blue lake Wolfgangsee and visit the Puppenmuseum, a unique doll museum.
#13 St Anton am Arlberg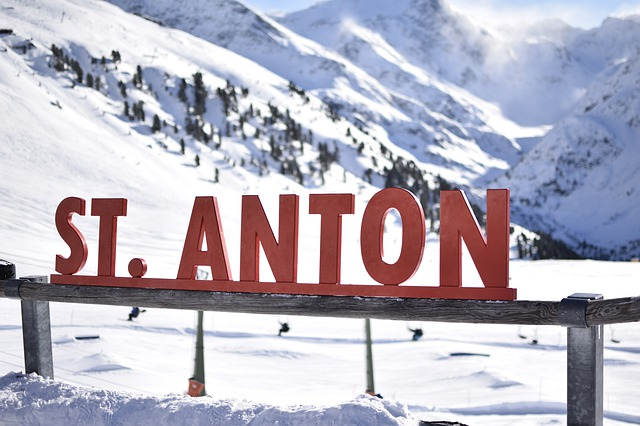 This resort Saint Anton am Arlberg was opened in 1904, and the first ski competition in history took place. Later in 1922 here was opened the first ski school in the world.
This is the most advanced ski place, trails for beginners are rare here and are found mainly in the Galzig area. But the pros in St. Anton expect a lot of interesting things: these are smooth, hilly and forested mountain slopes, and snowy virgin slopes, which ensure the popularity of off-piste skiing.
Tourists with kids can visit the local Museum of Alpine Skiing and Local History, and admire the churches of St. Anthony and St. James. Also, there are swimming pools, saunas and steam baths.
#14 Graz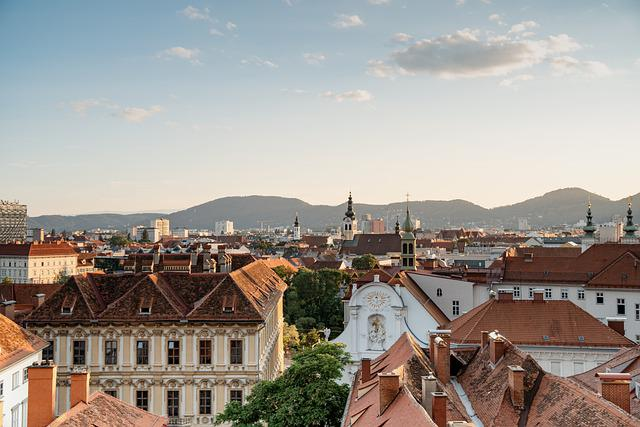 The city of Graz is Austria's second-largest city and a perfect city break in upper Austria. On its streets, ultra-modern buildings and medieval castles, picturesque villages and high-rise buildings coexist.
There are many young people here because there are many universities in the city, so student life is in full swing day and night. Starting to see the city is better with the Old Town of Graz, a world heritage site with its iconic cobblestone streets, beautiful buildings, and interesting landmarks.
Then you can check out more contemporary things such as Murinsel and Kunsthaus. The former is a floating structure with cafes, theatre and amazing illumination in the evening. Kunsthaus is an interesting museum with futuristic architecture where on the top floor you can see stunning views of the city.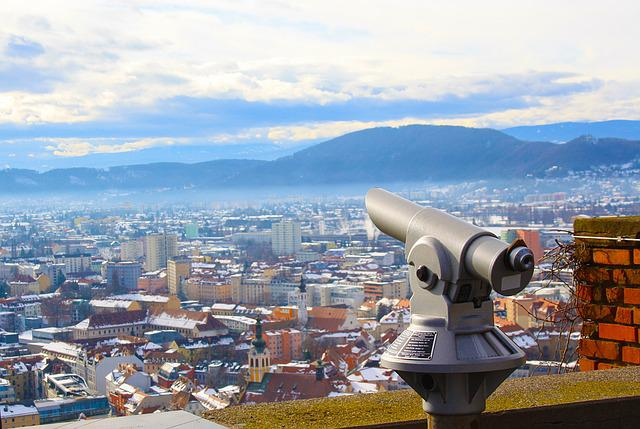 It was built in 2003 when Graz was called the European capital of culture. Uhrturm is another fantastic place to see. It's a 13th century clock tower with a beautiful garden.
In addition, in Graz it is worth visiting the famous castles – Schloss Eggenberg, Grazer Burg, as well as the Cathedral, the Mausoleum of Emperor Ferdinand II, the Franciscan Church and many more.
#15 Rattenberg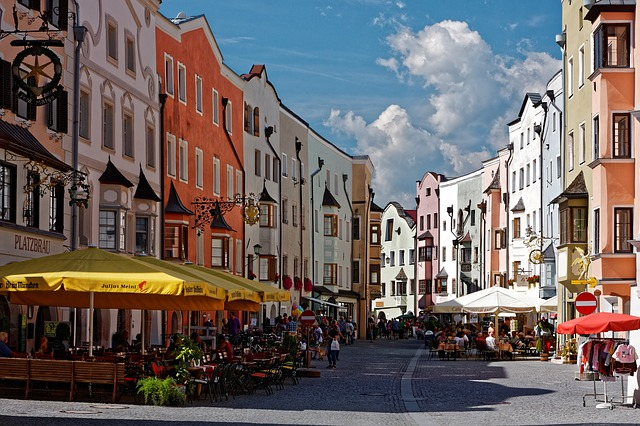 Rattenberg or a "Glass City" is considered the smallest city in Austria, consisting of several streets, which is famous for its masters of glass art and one of the best places to visit in Austria. Here you can see the charm of a tiny town and stroll around. In some shops, you can see the process of blowing glass objects, as well as hand drawing on the glass.
#16 Minimundus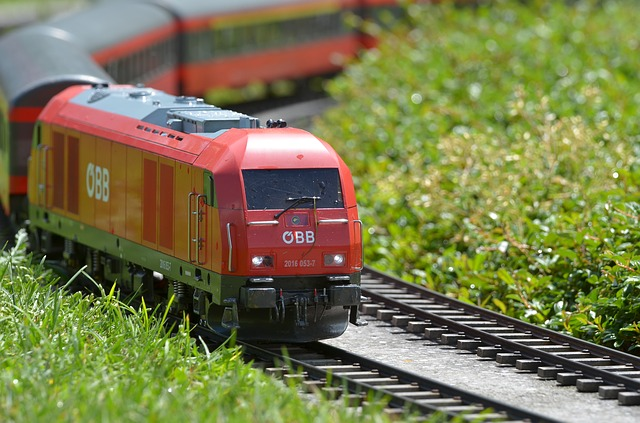 A famous Museum-Park of miniature world attractions "Minimundus" located near the city of Klagenfurt. There you can see copies of architectural structures from different countries, made from original materials and reduced by 25 times. Among them: the Taj Mahal, the Statue of Liberty, the Arc de Triomphe, St. Peter's Cathedral, the Eiffel Tower, the Parthenon, the Sydney Opera House, the Tower of Pisa, and much more. There are working model railways, a mini-port with ships, and a big playground for children.
#17 Granatium
The family theme park Garnet World in Radenthein is dedicated to the mining and processing of this mineral. On the territory of the park there is a gallery which presents various samples of garnets and items related to their extraction and processing.
The park area has a suspension bridge and a cable car that leads to the 1,000 m long Garnet Gorge. You can visit it both on your own and with a guide.
#18 Ellmi's Magic World
Ellmi's Zauberwelt is a magic-themed amusement park located at an altitude of 1555 m. It offers trails with wizards and goblins, and a relentless vies to the gorgeous nature in combination with fun family activities. The little visitors will like the spacious playground with slides, carousels, swings, play structures and facilities.
#19 Fantasiana Amusement Park
Fantasiana Park is a great amusement park for the whole family. You can take a trip to prehistoric times – to the interactive Dinosaur Park or Dracula Castle. For teenagers and adults, there are high-speed slides, racing at the motordrome, and a Wild West town in Western style. With older children, it is good to go on a raft along the Jungle River or take part in a Jeep safari. Also, there is a 3D cinema and a restaurant.
#20 Filzalmsee Lake
Another amazing place in Austria is the Filzalmsee lake in Hochbrixen. It is a popular destination among families because it offers picturesque alpine nature, water games, barefoot paths, mud treading, and much more. Also, it has a great playground with different stations and lots of adventurous activities.
#21 Alpentherme Gastein
Alpentherme resort is located on an area of approximately 30,000 sq. m, it overlooks a beautiful mountain range. The Alpentherme Health Center has several indoor and outdoor pools filled with regular water and thermal baths.
For the youngest visitors to Alpentherme, the owners have installed geysers and water slides, one of which, the Black Hole, is always full of happy kids.
There is also a 110 m long canal available for rafting, "lazy river" with a slow current, and a high-speed slide.
#22 Dachstein Giant Ice Cave
The Ice Palace Dachstein is a unique attraction and a must-see place to visit for families! It is carved from the thickness of the Dachstein glacier. Here you can walk through the imposing halls supported by ice columns, admire the Crystal Dome, and relax in the Blue Salon. Exhibitions of ice sculptures are also constantly held in the Ice Palace. Don't forget to dress up accordingly, in the ice cavern, it is quite freezing.
#23 Kitzbuhel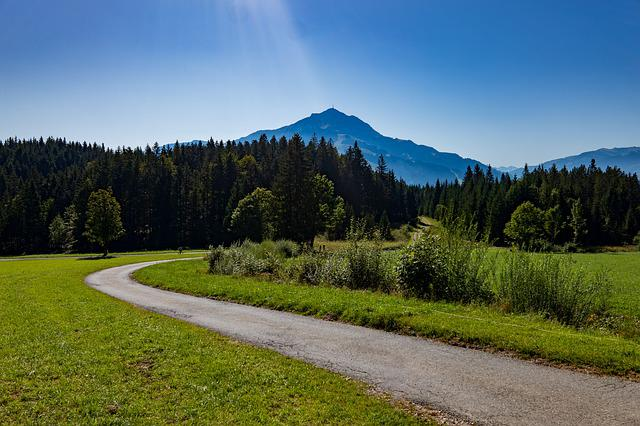 The Kitzbuhel ski resort is a region in the southern part of Tyrol, which is located approximately equidistant between the Austrian cities of Innsbruck and Salzburg.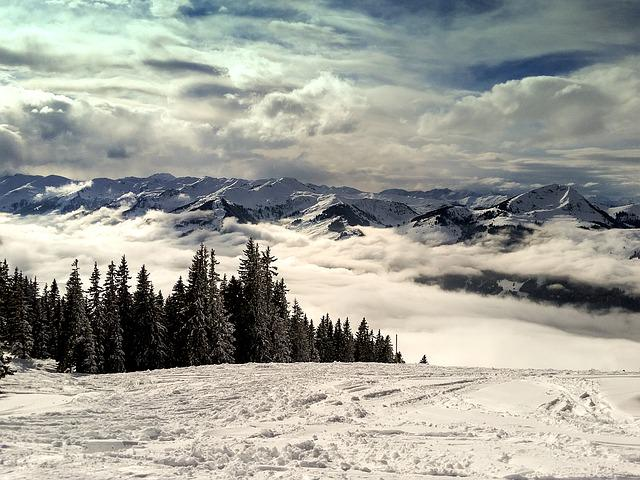 This is an old ski resort with many ski schools. So, if you want to teach your kids how to ski, this is the right place. Moreover, half of the ski slopes are for beginners where your family can practice and enjoy the resort.
#24 Murmliwasser
The summer amusement park Murmliwasser in Serfaus consists of several activity zones designed for a fun holiday for all family members.
There is an open-air marmot zoo here, hiking trails, and many other activities. Also, they have a sandy playground with water where kids can splash and play, so don't forget swimwear and towels! On top of that, there is amazing Alpine scenery.
#25 Hexenwasser Soll Amusement Park
This mountain resort for kids offers a fantastic aquatic experience based on the witches and magic theme. Kids and adults can dress up here, take special witches' accessories, play, and take pictures.
There is a nice cable car which will take you to the top of Hohe Salve where you can contemplate a magic view of the Alps and Kaiser Mountains. View the website here >>>
#26 Familypark
Familypark is a favourite with families and kids of all ages. The park features four themed worlds: the Experience Castle (Erlebnisburg), the Fairytale Forest (Märchenwald), the Farm (Bauernhof) and Adventure Island (Abenteuerinsel).
It prides itself on being an "immersive world" of fun! It has more than 30 traditional ride attractions like rollercoasters, thrill rides, and junior rides, as well as experience zones, water games, music theatres, parks, and playgrounds.
As Austria's biggest theme park, it also keeps you well fed – there are many, many themed restaurants to choose from with almost every food type imaginable!
Discover Austria
Best Christmas Markets in Austria
Best European Cities to Spend New Year
Sylvie Simpson is the founder of European Cities with Kids. For the past 6 years, she has been travelling all over Europe whenever she has the chance, both solo, for work and with her daughter. Sylvie is on a mission to help people make the most of city breaks in Europe with kids and helps over 50,000 readers per month plan and make the most of their trips in Europe with kids.