Our Luxembourg country profile covers a lot of Luxembourg facts, from their strategic position geographically to how the country's population lives in one of the highest tax countries!
These Luxembourg facts are some of the most interesting you'll ever come across about the tiny country in Western Europe! Read on to learn more about the tiny but impactful Grand Duchy of Luxembourg.
This post may contain affiliate links, which means I may receive a commission, at no extra cost to you if you make a purchase through a link. Please see my full disclosure for further information.
Luxembourg Fact File
1. These facts about Luxembourg are a quick need-to-know about the amazing country!
2. The Luxembourg population as of 2022 is 642,371, a steady rise since last year. Of these, just over half were born in Luxembourg; nearly half of the total population is a foreign population made up of 170+ nations!
3. Luxembourg was one of the founding countries of the European Union. In the capital city, many European Union leader organisations are based. In fact, as the first European Union Leader, the capital city is one of the four capitals of the EU.
4. The Luxembourg capital city is called Luxembourg City. It has been host to many agreements between the six founding countries of the EU and beyond and is a flagship in international cooperation. The country's capital is also the largest city, and many foreign nationals live in the city centre. Discover more about visiting Luxembourg City with kids here.
5. Luxembourg's population speaks three official languages. The only official national language is Luxembourgish, which is heavily influenced by German and Dutch. However, administrative languages also include those from neighbouring countries: German and French. Children start learning both from primary school through secondary school, and about 98% speak Luxembourgish and another of these two languages if not all three.
6. It's one of the smallest countries globally, measuring roughly 998 miles in size. There are only 27 countries (of 194 total) smaller than Luxembourg. It's smaller than Rhode Island in the USA!
7. Luxembourg is nestled between several EU countries. It is a landlocked country, surrounded by a Belgian, French, and German border.
8. The official name of Luxembourg is The Grand Duchy of Luxembourg or Grand Duché de Luxembourg. It is its own sovereign state and the only grand duchy left in the entire world.
9. The Luxembourg government is run by a monarch (the Grand Duke), a prime minister, and Deputy Prime Ministers. The monarch must formally proclaim a law before it passes, but their actual formal agreement is not required.
10. The government cannot legally collect religious data on their census since 1973, and Luxembourg is officially a secular state. However, the Grand Duchy recognises and supports several religions, and there is much government-church cooperation there. The official mandated religions are the Catholic Church, Judaism, Greek and Russian Eastern Orthodox Christianity, and Protestantism.
11. Prime Minister Xavier Bettel is the current head of state, and Grand Duke Henri has been on the throne since 2000.
12. Despite its small size, the international airport is one of the top thirty busiest airports in the world. It is a significant cargo point and passenger airport, and it is home to the two national airlines: Luxair (passenger) and Cargolux.
13. Luxembourg has one of the highest ratios of cars to citizens in the world.
14. In 2020, it became the first country to establish all-free public transport.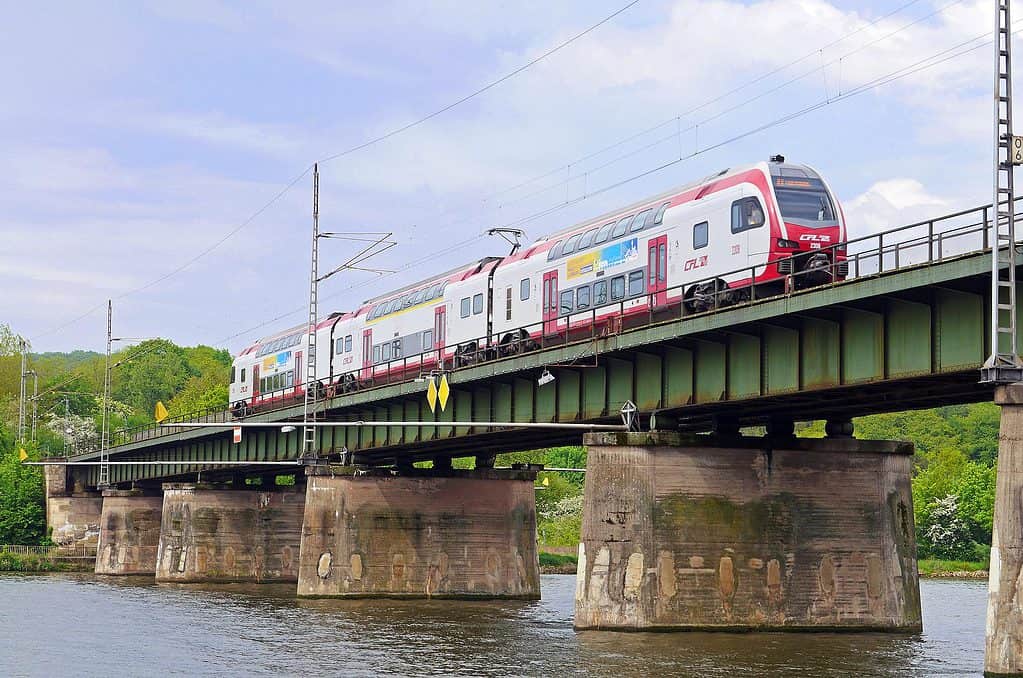 15. While not an official language, English is a growing necessity in Luxembourg, especially in the financial sector. It's also compulsory in schools.
16. The country's motto translates into English as "We Want to Remain What We Are" – they refuse to accept foreign rule again!
Interesting Facts About Luxembourg
These facts about Luxembourg will make you say, "huh, I didn't know that!"
17. Luxembourg has been at various times the richest country and the second richest country in the world. As of 2022, it ranks between first and third depending on measurement. Its power as a tax haven, membership in the economic union, and questionable banking arrangements all have something to do with its status amongst the richest countries!
18. Same-sex marriage has been legal in Luxembourg since 2015, and before that, civil partnerships had been available since 2004. The current Prime Minister, Xavier Bettel married his husband in 2015.
19. There are more than three times as many Portuguese immigrants as from any other country. The next most common countries of origin are France, Italy, Belgium, and Germany.
20. Luxembourg has one of the smallest populations in Europe but one of the highest population growth rates!
21. Over 90% of Luxembourgians vote in every election – more than most countries globally!
22. There are only two universities in the country. These are the University of Luxembourg and the Sacred Heart University.
23. 70% of Luxembourg's workforce are either immigrants or those from surrounding countries who work across the border!
Luxembourg City Facts
The beautiful capital city could take up a whole article by itself – but here are some of our favourite facts.
24. Luxembourg City has been voted the European capital of culture twice (1995 and 2007). It was the first to achieve this.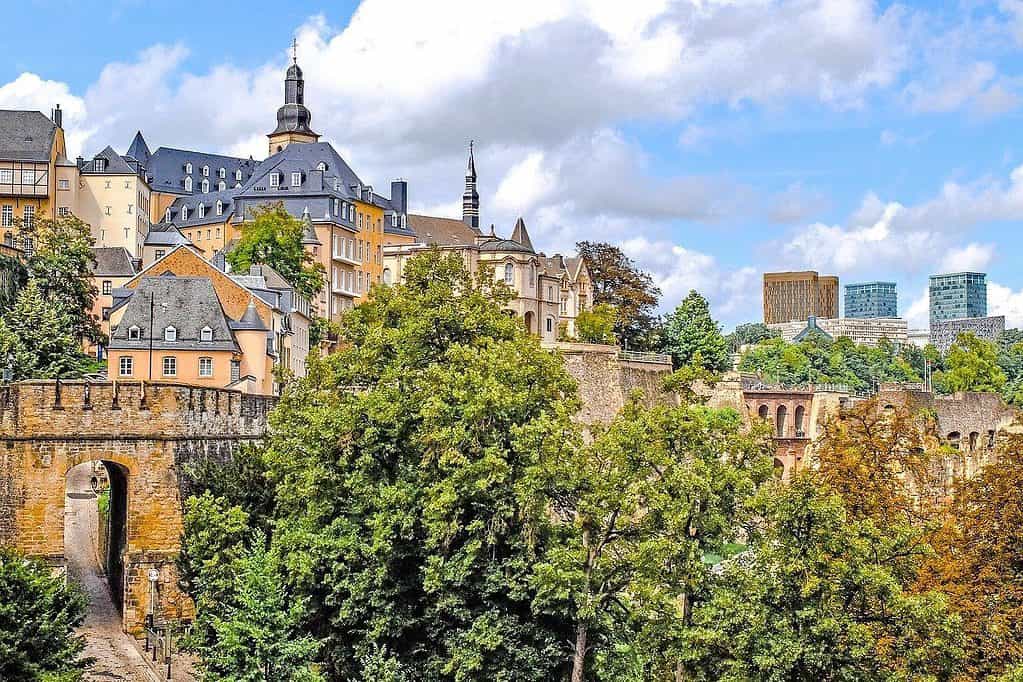 25. The current population of the city is 128,512. It's almost 100,000 more people than the next largest town!
26. About 70% of city residents are foreign.
27. The Old Quarters and Fortifications of the city are a World Heritage Site.
28. As of 2022, the city has the highest GDP per capita in the world!
29. There are twenty-four districts (or quarters) in Luxembourg City with their own municipal administrations.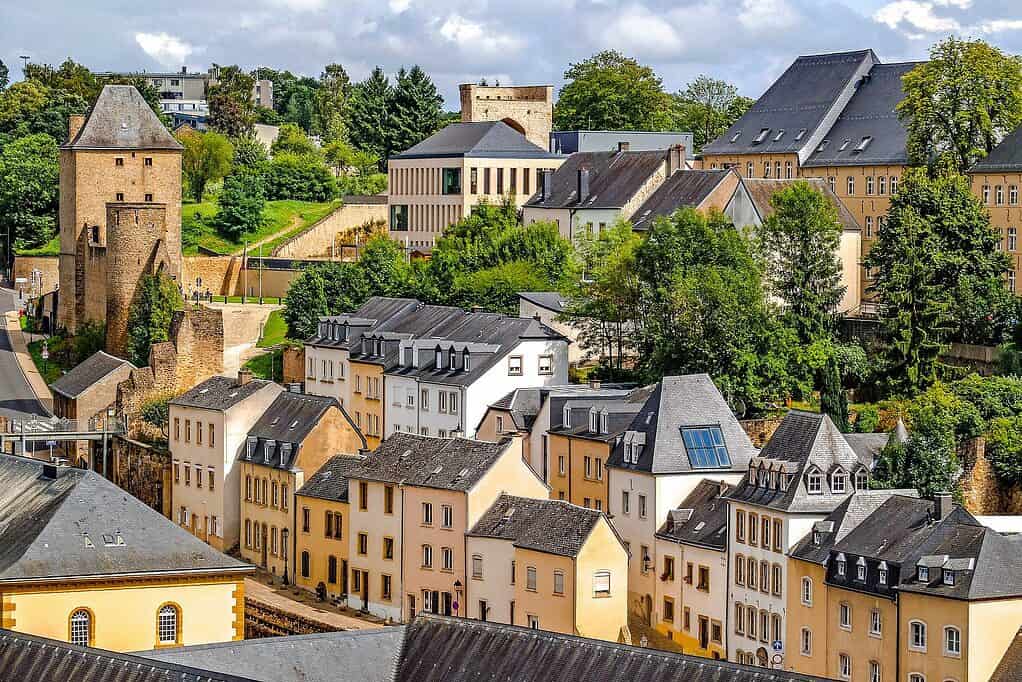 30. The city is known for its amazing cuisine and is home to four Michelin Star restaurants, amongst many other amazing options.
31. It has three sister cities or twin towns: Metz, France, Tamblov Oblast, Russia, and Prague, Czech Republic
Luxembourg History Facts
This country has a long history. Here's a glimpse into some of it!
32. When he was nine years old, the current monarch became Crown Prince Henri as the new Duke's oldest son (second child after his sister). This followed the abdication of Grand Duchess Charlotte, Henri's grandmother, who had ruled in her own right between 1919 and 1964.
33. Charlotte's predecessor, her sister Marie-Adélaïde, was the first Duchess Regnant of Luxembourg since her father had no sons. However, Marie-Adélaïde was unpopular due to her apparent support for the German occupation of European countries, including her own. Her sister took over and led the country through both world wars
35. Many Holy Roman Emperors came from the Duchy of Luxembourg, a previous iteration of modern-day Luxembourg's history.
36. The Grand Duchy of Luxembourg first gained independent status in 1815, later ratified by the Treaty of London.
37. The written history of Luxembourg dates back to CE 963. Sigefried, Count of the Ardennes, built a fort known as Lucilinburhuc on Bock rock, and the town of Luxembourg grew around it. The town kept growing, and the fort stayed important – Luxembourg castle stands there today!
38. In 1143, Duchess Elisabeth of Luxembourg sold the country to the Duke of Burgundy!
39. Nearly 2.5% of Luxembourg's total population was killed in the second world war, prompting the county to become a founding member of the United Nations.
40. The year that Duchess Charlotte took over for her sister (1919), the population was asked to vote on whether or not they should maintain a monarchy. They voted "yes" by close to 80%.
Luxembourg Geography Facts
This small country packs a punch, both in its position and in its own landscape.
41. The Casemates du Bock are a honeycomb network of underground tunnels that have been named a UNESCO World Heritage Site. The Bock is a natural fortress dating back to the 10th century, and the tunnel system (as well as others like it) helped protect the country by allowing underground movement.
42. The smallest sub-region of Luxembourg is called Little Switzerland by most because of its similar-to-Swiss terrain. It's in the east and is also known as Mullerthal.
43 . More than one-third of the land area is made up of forests.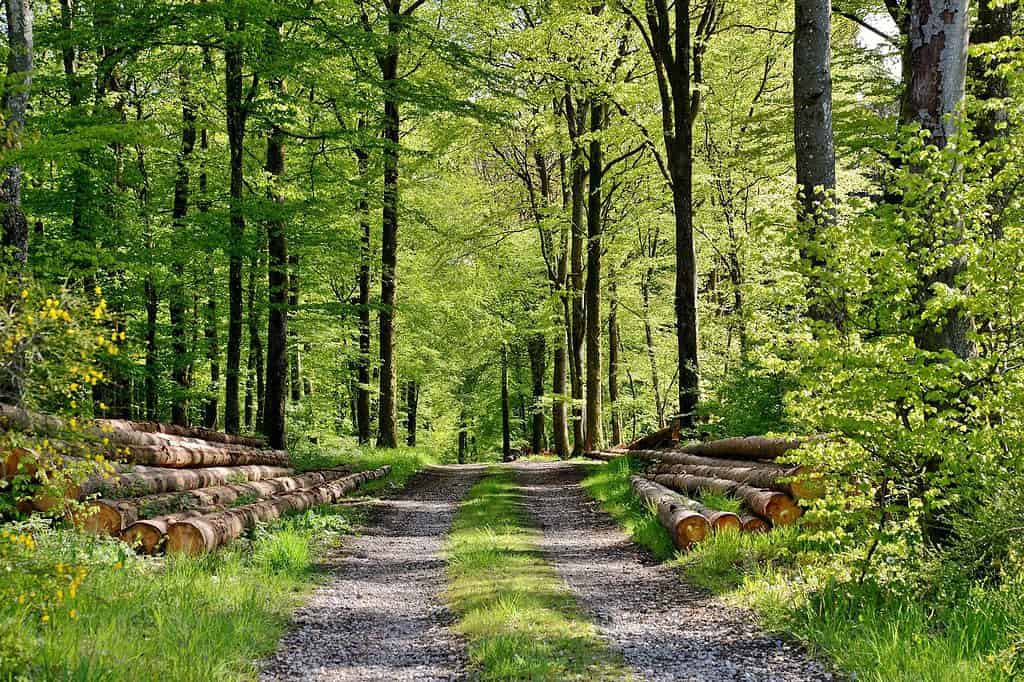 44. The country has an oceanic or maritime climate, with high precipitation, warm summers, cool winters, and few temperature extremes.
45. Several rare plants and animals live in the northern valleys of Luxembourg, including the protected Eurasian otter.
46. The Upper Sûre lake is a popular tourist destination for its water sports and surrounding crafts industry. It's the largest stretch of water in the country.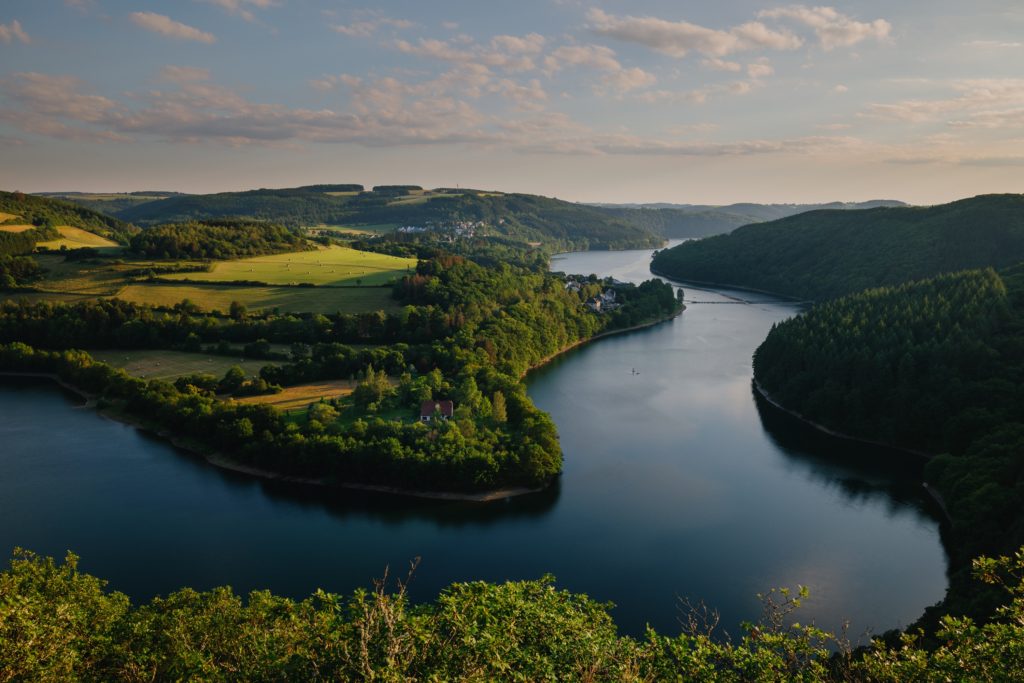 47. In Gutland, south of the Sûre River, many fruits grow. These include strawberries, cherries, plums, and apples. This area is home to a lot of farmland!
48. The land of red rocks in the south of the country has rich deposits of minerals, especially iron ore.
Facts About Culture in Luxembourg
Despite sometimes being overshadowed by its neighbours, Luxembourg has a fascinating culture of its own, both traditional and modern!
49. Most people in Luxembourg are officially Roman Catholic. This is because, as far back as the middle ages, the country was known as a major Catholic centre! The church was under many threats during World War II, but support remained strong.
50. The Luxembourgish National Day or the Grand Duke's Official Birthday takes place on the 23rd of June every year. It's a national holiday with parades, and it has never actually been the birthday of any Grand Duke or Duchess!
51. On Whit Tuesday every year (the Tuesday after Pentecost), Little Switzerland is host to the last remaining traditional dancing procession. It's a Roman Catholic tradition known as the Dancing Procession of Echternach.
52. The weekly minimum wage in Luxembourg is higher than almost everywhere else in the world.
53. When visiting someone in Luxembourg, it's normal to take flowers or chocolate. You should give an odd number if you take flowers – but never 13, which is unlucky!
Fun Facts About Luxembourg
54. Luxembourg is home to many current and former world records! As well as many athletics achievements, some of the achievements include Strongest Man in the World, Largest Book Pyramid in the World (previous record), Largest Rubik's Cube in the World, World's Longest Wine List, and more!
55. Luxembourg is a big deal when it comes to media, tv, and radio! Radio Télévision Luxembourg (RTL) Group is the largest TV, radio and production company in Europe.
56. Luxembourg is a haven for many tech companies. Skype's headquarters are there, as is the European headquarters of Amazon, Paypal, and more.
57. Letting your dog poop and not picking it up is strictly against the law! There are many poop bag dispensers in the capital – just in case.
58. Although Luxembourg is geographically in the UTC/Western European Time Zone area, it has officially used the UTC+1/Central European Time Zone since 1904!
59. The Luxembourgish passport is tied 3rd with 10 other countries for most powerful in the world as of 2022. It allows access visa-free to 117 countries, with a visa on arrival to 45 and a prearranged visa to 36. Only the United Arab Emirates (1st), Germany, Sweden, Finland, Italy, and South Korea (joint 2nd) are more powerful.
60. Children are taught in Luxembourgish for the first years of primary school, then in German for a few years, and then secondary school is taught in French. Half of all students don't graduate secondary school, and many immigrant children struggle with learning not one but three new languages just to finish school!
Grand Duchy and Grand Duke of Luxembourg Facts
61. Since its establishment in 1815, there have been nine monarchs in the Grand Duchy, including two Duchesses Regnant. In order, they have been:
Guillaume (William) I, King of the Netherlands and Grand Duke of Luxembourg (1815 – 1840)
Guillaume II, son of Guillaume I (1840 – 1849)
Guillaume III, son of Guillaume II (1849 – 1890)
Adolphe, third cousin of Guillaume III (1890 – 1905)
Guillame IV, son of Adolphe (1905 – 1912)
Marie-Adélaïde, daughter of Guillaume IV (1912 – 1919)
Charlotte, sister of Marie-Adélaïde and daughter of Guillaume IV (1919 – 1964)
Jean, son of Charlotte (1964 – 2000)
Henri, son of Jean (2000-present)
62. Of those, every monarch after William IV's death has abdicated the throne to their successor.
63. Grand Duke Henri is married to the Cuban-born Maria Teresa. The Grand Duke and Duchess have been married since 1981 and have four sons and one daughter: Guillaume, Félix, Louis, Alexandra, and Sébastien.
64. The oldest son, Guillaume, is the Crown Prince and Hereditary Grand Duke. His godfather and namesake, also Guillaume, is his paternal uncle. The heir is married to Princess Stéphanie, the daughter of a French count, since 2012. Their son, Charles, was born in 2020.
65. The Grand Duke is officially commander in chief of the Luxembourgian army
Luxembourg and the European Economic Community Facts
66. Luxembourg is one of the 19 EU countries within the Euro Currency Area or Eurozone.
67. Before the EU, Luxembourg was a member of its predecessor, the European Economic Community. Luxembourg was also a founding member of this organisation.
68. The European Commission has one of its headquarters in Luxembourg City.
69. The Benelux Customs Union, formed between Belgium, the Netherlands, and Luxembourg arranges political and economic union between the three countries.
70. As a member of the EEC, before the Eurozone was established, the previous currency of Luxembourg was the Luxembourgish Franc. This was interchangeable with the Belgian Franc.
More Facts About Europe
More on Luxembourg
Sylvie Simpson is the founder of European Cities with Kids. For the past 6 years, she has been travelling all over Europe whenever she has the chance, both solo, for work and with her daughter. Sylvie is on a mission to help people make the most of city breaks in Europe with kids and helps over 50,000 readers per month plan and make the most of their trips in Europe with kids.