(Last Updated On: November 7, 2023)
When it comes to visiting the best amusement parks in The Netherlands, you must first read this article. Some of the most famous theme parks in the world are in the Netherlands!
The numerous amusement parks in the Netherlands can suit everyone. Read the full article to find out. Here are some of the best amusement parks in Holland to visit on your next trip.
This post may contain affiliate links, which means I may receive a commission, at no extra cost to you if you make a purchase through a link. Please see the full disclosure for further information
Netherlands Theme Parks Map
10 BEST AMUSEMENT PARKS IN THE NETHERLANDS
There are many Netherlands theme parks to choose from. Here are the very best family-friendly options:
1. WALIBI, HOLLAND
Address: Spijkweg 30, 8256RJ Biddinghuzien, Amsterdam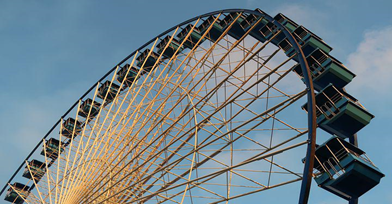 Walibi Holland is one of the most famous amusement parks you must visit with your children. This family-friendly fun park is the centre of attraction for thrill-seekers who want to enjoy unlimited access to adrenaline-pumping exercises. However, it is particularly famous for younger children.
Walibi Holland is one of the amusement parks in the Netherlands, which is in Amsterdam, whose surroundings are known for the tulip fields.
Walibi has a large collection of spectacular rollercoasters ranging from truck-based rides to sudden drop rides. It offers themed attractions that will give you and your children an unforgettable thrill.
2. SLAGHAREN THEME PARK AND RESORT
Address: Dutch Province, Overijssel, Slagharen, Holland.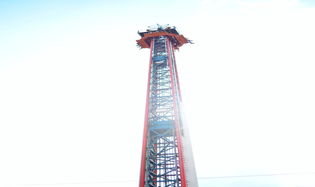 The Slagharen Theme Park and Resort was opened in 1963 and is located around about a 2-hour drive from Amsterdam. The Slagharen has over 30 attractions and 4 water rides, and you can also ride roller coasters. Stay overnight to keep having fun the next day. It has something for everyone.
3. ADVENTURE PARK, HELLENDOORN
Address: Luttenbergweg 22, 7447 PB, Hellendoorn, Holland.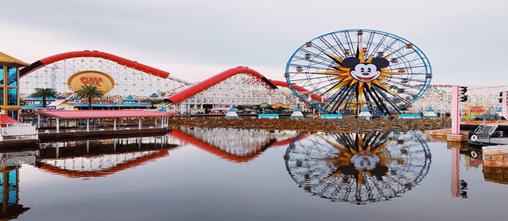 The Adventure Park is one of the finest children's amusement parks in the Netherlands. It was founded in 1936 and was proclaimed the best-rated amusement park in Holland. It is also focused on Dutch Innovation.
When the weather is sunny in the summer, it is perfect for taking a photo.
4. MADURODAM
Address: George Maduroplein 1, 2584 RZ Den Haag, Netherlands.

Madurodam is a miniature park and a tourist attraction centre in the Scheveningen district in the Netherlands, Europe.
It was opened in 1952, and until 2022, it has been explored by over 50 million tourists. It is most visited in June. You can buy tickets for Madurodam at the checkout.
Get your tickets here for fast track entry >>>
5. EFTELING FANTASY AMUSEMENT PARK, NETHERLANDS
Adress: Kaatsheuvel, North Brabant, Netherlands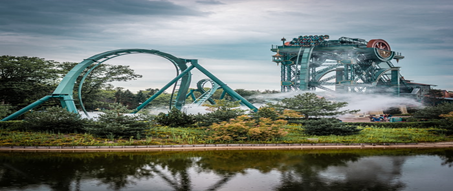 This amusement park is famous for its attractions that reflect elements from ancient myths, roller coasters, fairy tales, and fables. It is one of the most family-friendly parks. It is also focused on Dutch Innovation!
Efteling park caters to both children and adults as it has a fantastic combination of cultural and nostalgic themes; alongside, you can ride roller coasters and water rides. If you are searching for a unique place in June where to cool off, this is one of the best amusement parks in the Netherlands.
6. THE AMSTERDAM DUNGEON
Address: Rokin 78, 1012, KW Amsterdam, Netherlands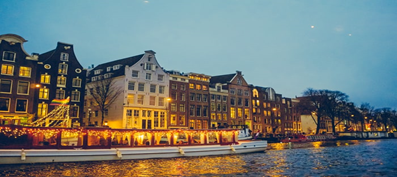 This is one of the most famous amusement parks in the Netherlands. It will be fun for your children to discover it.
The Amsterdam Dungeon is open daily, and you can take an 80-minute tour. It is one of the best-themed parks. The entrance is free for the smallest kids. Most of the shows in the dungeon are in total darkness as the actors are almost invisible.
7. ARCHEON- ALPHEN AAN DEN RIJN
Address: Archeonlaan 1, 2408 7B, Alphen aan, den Rijn, Netherlands
The Archeon hosts several events which include the Roman Festival, the Midwinter Fair, and the Elf Fantasy Fair.
8. DUINRELL THEME PARK
Address: Duinrell 1, 2242 JP, Wassenaar, Netherland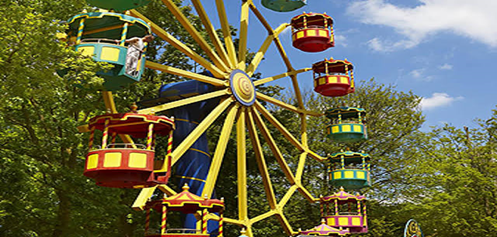 The Duinrell Theme Park is an amusement park for all ages, and its main character is Rock the Frog. It was opened in 1935 and it operates from April 16 to October 30.
It also has over 40 attractions. You can ride a roller coaster, toboggan runs, swings, somersaults, and races down in lots of places.
If you are searching for a place to take your young children to have fun one day. it will be fun for your children to discover it. If you're a lover of water, you would like to splash and slide a distance of 1.6km into the Tiki pool which has about 16 special slides.
And after being exhausted by the whole fun, the Duinrell Amusement Park has several bungalows near the Beach of Wassenaar called Duingalows. These bungalows are good for families with kids or friends in groups.
9. DRIEVLIET AMUSEMENT PARK
Address: Laan Van's-Gravenmade 2495 BD, Den Haag, Netherlands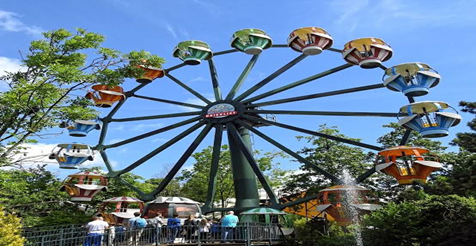 Drievliet is an amusement park that specializes in the whole family. Suppose you want to have a perfect day out with your family. In that case, there are lots of family attractions, children's activities, a roller coaster, fairy tale forest, magical shows, a miniature coaster, and splendid rides that will make you fly through the air and spin faster than you can imagine.
Drievliet is perfect if you want to spend your holiday outside of Amsterdam. It also has a miniature coaster for your kids.
10. SPROOKJESWONDERLAND
Address: Kooizandweg 9, 1601 LK, Enkhuizen, Netherlands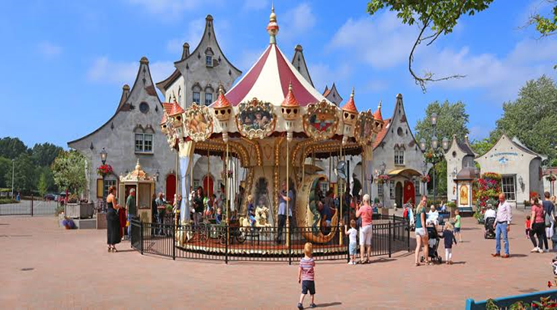 Spookjeswonderland is particularly focused on fairy tales as you would see moving dolls and houses in the park. It was opened in 1973, and its opening season falls between March-October and December-January.
The best time to visit it is in June when your young can spend one day experiencing the thrill in one of the best amusement parks in Europe. It is also popular with its famous miniature attractions for kids.
Plan Your Trip
Find Family friendly Accommodation >>>
Find the best flights for your dates >>>
Book your bus and train tickets >>>
Reserve Your Private Transfer >>>
What is the biggest theme park in the Netherlands?
The biggest theme park is The Efteling.
Located in the town of Kaatsheuvel in the province of Limburg, this park has been around since 1961, when Hubert de Saussure founded it. Hubert de Saussure was a Belgian entrepreneur who saw the potential of creating an amusement park to bring tourists from all over the world to his region. The Park features a roller coaster, fairy tale, and others.
Is there a Disneyland in the Netherlands?
Disneyland in the Netherlands is located near Amsterdam. It was established in 1992 and is now among the most well-known parks in Europe. The Park has more than 20 rides, including roller coasters and water rides.
How many theme parks are there in the Netherlands?
There are currently 11 Amusement parks in the Netherlands, and they're all unique. Read below.
Theme parks are a popular way to spend time with family and friends. They're also a great way to get out of the house and enjoy Nature.
This Park offers everything from waterparks to rollercoasters, so if you're looking for something different from what it has, this could be a good fit!
If you're looking for something else entirely, then Dutch Wonderland might be what you're looking for! It offers a variety of fun activities, including games, 30 rides, a fairytale forest, and more!
Does Amsterdam have a water park?
The city is home to two water parks: De Wallen and Efteling Waterpark. Both are located in Zuiderpark, just south of the city centre.
De Wallen is also known as "Het Wallen" (the harbour) because it was built on top of old docks used for shipping in the 17th century. The Park consists of two sections: one for children and one for adults. There's also a beach area with sand and water slides for older kids and teenagers!
How many days do you need at Efteling?
It is excellent, and it will take 2 or 3 days to see everything. It is one of the best in the world. Read below for more info.
It is open all year long, including in summer. You can even go around December, and it is essential to check the openings. On these holidays, the Park will be open until 3 in the morning for visitors.
There are a lot of play attractions, such as the Dragon Dance, which is an excellent playground for kids.
Is Efteling suitable for adults?
The rollercoasters were impressive, and I must say that the rides will impress adults, even those who have been to the big league amusement parks.
It has a wide selection of rollercoasters, and the highlight of the Park is the 38 handcrafted themed attractions.
Discover Europe
Best Theme Parks in Europe for Families
Best Cities to Visit in Europe
Sylvie Simpson is the founder of European Cities with Kids. For the past 6 years, she has been travelling all over Europe whenever she has the chance, both solo, for work and with her daughter. Sylvie is on a mission to help people make the most of city breaks in Europe with kids and helps over 50,000 readers per month plan and make the most of their trips in Europe with kids.