Wondering what the best European city breaks for families are? This guide features some of the best European city breaks to go on with kids chosen by top travel bloggers as well as our favourite family city breaks in Europe. Whether you're looking for a weekend getaway in Europe
Here you'll find the best summer city breaks in Europe to try with kids as well as the best city breaks in Europe in Spring and the best European city breaks in spring. If you're looking for a winter city break, view the best winter breaks in Europe here.
This post may contain affiliate links, which means I may receive a commission, at no extra cost to you, if you make a purchase through a link. Please see my full disclosure for further information.
Don't forget to plan ahead when visiting Europe for Easter:
🛫 Book cheap flights with WayAway
Get up to 10% cashback on flights with WayAway Plus! Use the code EuropeanCitieswithKids2023 for 10% off a plus membership.
🛏️ Find the perfect place to stay with Booking.com, or discover your perfect holiday home 🏨 with VRBO
🚗 Find the best car rental deals with Discover Cars
🎫 Book amazing tours and tickets with Get Your Guide
The Best European City Breaks for Families in 2023
1. Berlin city break (Germany)
Submitted by Oksana & Max, Drink Tea and Travel
The German Capital may not be the first city that comes to mind for a city break with kids, but Berlin with kids is surprisingly kid-friendly. The city has tons of great parks, museums (including some of the best museums of Europe), and galleries that all ages will enjoy.
Tiergarten and Volkspark are both great parks to enjoy with the family. They are some of the biggest in the city and dotted with nature trails, ponds, gardens, and playgrounds. In the wintertime, they even have their own skating rinks.
In trendy Friedrichshain, you can find one of the city's most interesting playgrounds. Dragons Playground is a kid's playground in the shape of a wooden dragon. However, the most interesting park is definitely Tempelhof Park, a former airport turned park. It is a popular place to fly kites or cycle.
If the weather is poor and you would rather stay inside, the Zeiss-Großplanetarium is a planetarium with some first-class kids programs. Otherwise, you also can't go wrong with a visit to one of the city's famous historical museums like Kulturforum or Mauermuseum at Checkpoint Charlie. For a more mainstream children's activity head to Legoland.
If you have never been to the German capital before, boat tours are a great way to see the city. The whole family will no doubt enjoy discovering Berlin from the water and learning about it along the way.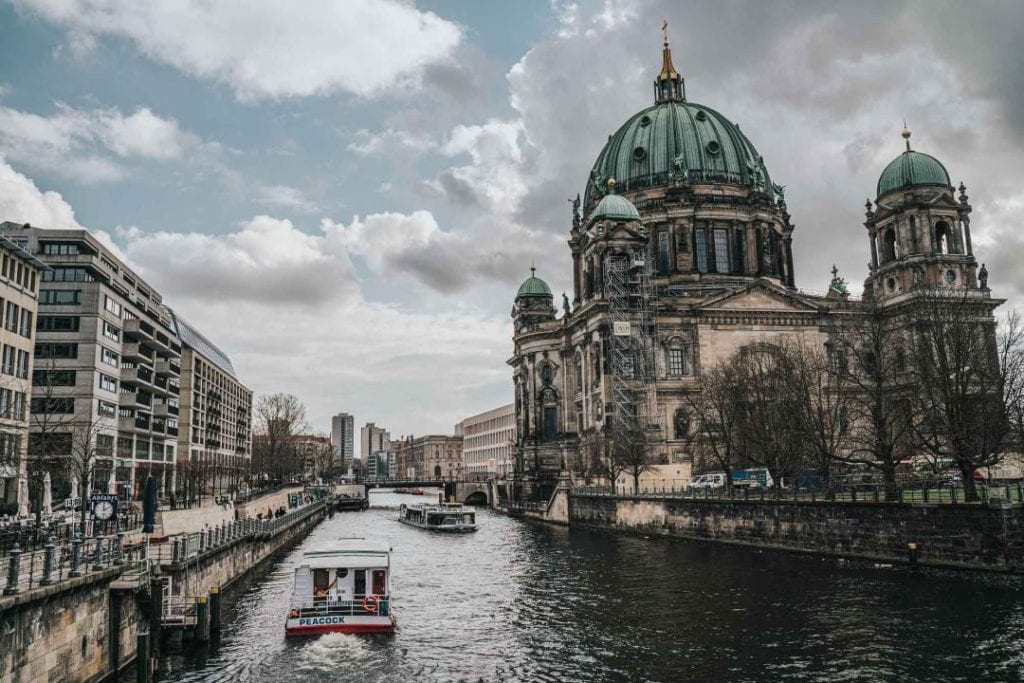 2. Cologne City Break, Germany
Submitted by Jenny, Travelynn Family
There's much more to Cologne than its magnificent cathedral and beer cellars. We visited Cologne, Germany when our boys were 6 and 4 years old and they had the best time!
It's a very walkable city, with little play areas along the way and diverse scenery to engage. Start your trip to Cologne with kids at the Cologne Cathedral.
We couldn't help but think the spires are a little grubby and could do with a scrub. But the sheer height of the spires that pierce the heavens is impressive and families are more than welcome to explore inside.
Then walk towards the river where you'll find a little play area next to the bridge. It's not immediately obvious as it looks like a sculpture. But this is an art installation for play!
Walking along the Hohenzollern Bridge which stretches over the River Rhine, you can't help but notice the thousands of love locks attached. It's fascinating reading the names and dates.
On the other side, is KölnTriangle for epic 360° views over the city on a clear day. Then follow along further to the left for the huge playground at Rheinpark.
There are also lots of family-friendly museums and attractions in Cologne. Our favourites are the Odysseum (Science Museum totally geared to kids), the Chocolate Museum, and the huge indoor waterpark at Aqualand.
For more ideas on what to do in and around Cologne, check out our post: Top things to do in Cologne with kids.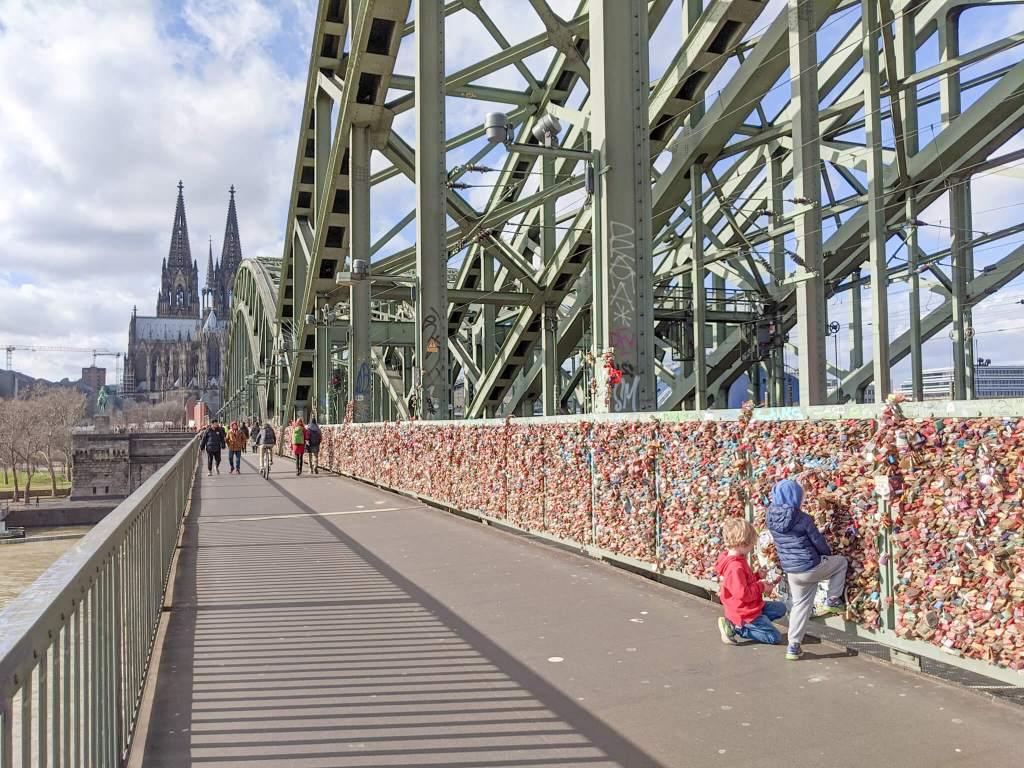 3. Dublin City Break (Ireland)
Submitted by Cath, Travel Around Ireland
A great city to visit with young children in Europe in Dublin, the capital of Ireland and the perfect place to add to your Ireland bucket list. The city centre is not too big and the main shopping streets are wide and fully pedestrianized after 9am, making them very stroller and toddler-friendly.
There are two great parks to visit with kids, St. Stephens Green and the Phoenix Park. St. Stephens Green has a lake, gardens, and a newly renovated playground, while the Phoenix Park is where Dublin Zoo is located and where, if you are lucky, you could spot the herds of deer. Both can be reached via public transport or on the city sightseeing buses.
Other great things to do with young children are visiting the 'Dead Zoo' as locals call the Natural History Museum, visiting Imaginosity, the Dublin Children's Museum or venturing out of the city to go to Explorium, the science and sports centre which has a huge range of interactive displays and activities, many suitable for young children.
If the weather is nice, a visit to the Botanic Gardens is worth it and back in the city centre, Dublinia beside Christchurch Cathedral is worth visiting. It details the history of Dublin from the times of the Vikings, through the Medieval Ages and into the modern-day, with interactive exhibitions for kids to enjoy. Parents can read, while kids play.
Dublin is a very family-friendly city and has lots to offer younger children. There are family-friendly hotels to suit all budgets and a wealth of cafes and restaurants to suit everyone.
4. Krakow City Break (Poland)
Submitted by Diana, Travels in Poland
Krakow, Poland is a wonderful place to be taking a short break with young children. As one of the largest cities in Poland, Krakow is still not as crowded as huge cities such as Rome and Paris. However, it still has the charm, history, and fun of any major city.
Krakow is home to the largest main square in Europe, which also houses the Sukiennice building. Sukiennice houses dozens of vendors inside where families can find toys, clothing and other artisan products to purchase.
The surrounding area in the square is well known to have hundreds of pigeons crowd the area daily. The pigeons are quite used to people and will gladly feed out of your hand and become very friendly.
Children love chasing the pigeons, feeding them, and being able to get up to them so close up.
Krakow is also home to a vast waterpark, Aquapark, which has many attractions available to children of all ages. Krakow also has several child-friendly museums.
These include the Transportation Museum, Muzeum Inzynierii Miejskiej w Krakowie, which used to house trams. Children can climb aboard all the different trams in the museum and explore.
Finally, families can go to Smocza Jama, an indoor dragon's lair which tells the story of the dragon that used to live there.
A walk along the Wisla River right at the exit and on to one of the hundreds of highly-rated restaurants in the main square are just additional reasons why Krakow is one of the best cities to go with children.
5. London City Break (United Kingdom)
Submitted by David, Delve into Europe
London is an incredible city for young kids, and it is a firm favourite with our well-travelled five-year-old. We had taken him there several times as a toddler, then had an extended two-month stay in London, and he adored the place.
London is so brilliant for young children because of the sheer wealth of things for them to do. The Museums in Kensington are a great place to start, and he was fascinated by all three. The Natural History Museum is his favourite, mainly for the animatronic T-Rex and the time-travelling grandfather clock used in the BBC series Andy's Prehistoric Adventures. He was also captivated by the Science Museum and, just across the road, the V&A.
The city's parks and public spaces are also great for kids to explore. The Diana, Princess of Wales Memorial Playground in Kensington Gardens is very popular with families, but if you turn up on a quiet weekday afternoon outside the holidays and you shouldn't have to queue to get in, plus it's always free. The other Royal Parks are also great for kids, with so much room for them to roam and explore.
Our son also enjoys the squares of London, and one of the best ones for kids is the courtyard of Somerset House. During spring and summer, the fountains are turned on, and our little fellow loved running through them and getting soaked through. The courtyard is also put to good use in winter when an ice rink is set up between November and January. If you're visiting London for New Year, it's one of the best cities in Europe to spend New Year's Eve.
London is one of the more expensive cities in Europe to travel around, and the cheapest way to do so is with an Oyster card. We tend to travel by bus around central London, as it's more convenient than the Tube. Some stations are not stroller-friendly, whereas buses usually have space for two.
6. Manchester City Break (United Kingdom)
Submitted by Jenny, Peak District Kids
There's more to uber edgy Manchester than football and music. Manchester is famous for so many things and has so much to offer for a city break with kids with a range of free museums, loads of outdoor play space, super fun indoor activity centres, and family-friendly restaurants and cafes on every corner.
Our favourite museum in Manchester is the excellent Science and Industry Museum (free entry) which has a strong focus on the history of the UK's first industrial city. It also houses the world's oldest surviving passenger railway station and the world's first railway warehouse from 1830. Dinosaur fans should head to Manchester Museum, which is part of Manchester University, to see the huge T-rex skeleton along with other natural and worldly artefacts.
Kids will love the huge aquarium at Sea Life Manchester and LEGOLAND Discovery Centre, which feels like you've been shrunk and entered a huge LEGO box. But if you want to get active, head to the massive indoor activity centre of Play Factore (this place redefines everything you have thought about soft play centres) or visit the snow (it's real snow, not fake!) at Chill Factore for skiing, snowboarding and sledging. For outdoor bouncy fun, we absolutely love Treetop Manchester; a series of ropes and huge nets in the trees for your little monkeys to run wild.
But what would a trip to Manchester be without visiting Old Trafford? The Manchester United Museum and Stadium Tour offer a behind the scenes look at the world's most iconic stadium. Get a feel for life in the Premier League and walk through the players' tunnel towards the hallowed turf and find the seat of your favourite player in the dressing room. A must-do for all footy fans and families are very welcome.
If you are staying in Manchester for more than a couple of days, it's also worth getting the train over to the Peak District. Edale station is just 50 minutes away, and there are so many things to do in the Peak District for outdoor families; a fantastic contrast to the city!
Read More: Facts About Manchester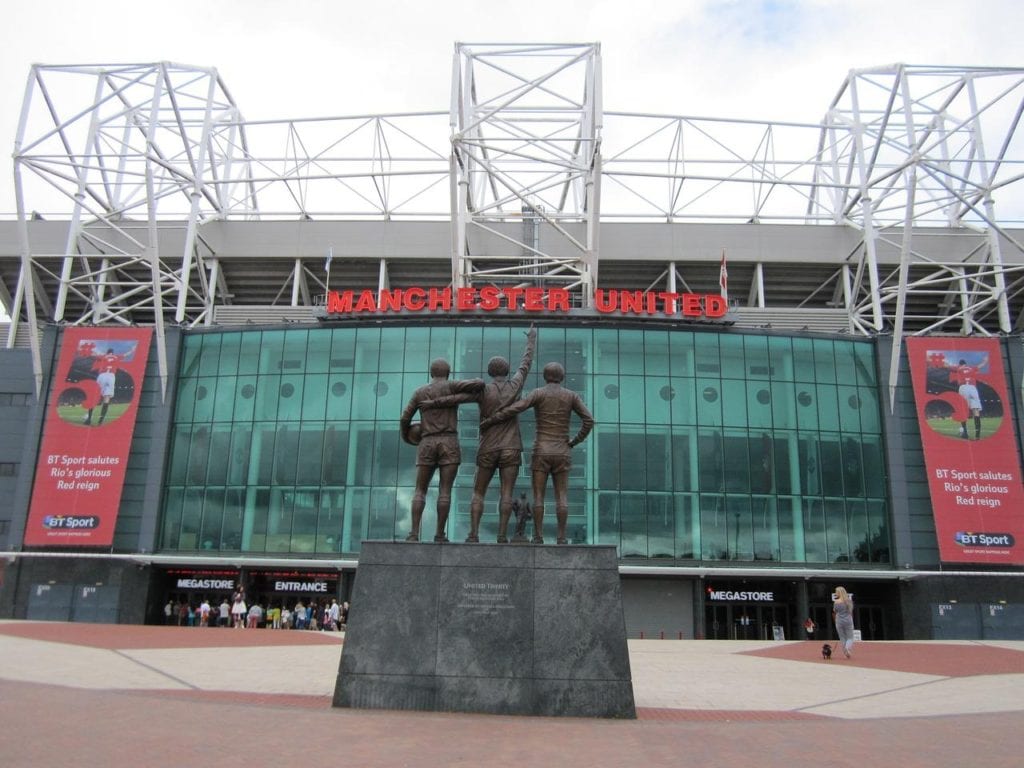 7. Prague City Break (Czech Republic)
Submitted by Veronika, Travel Geekery
Prague is a top tourist destination, and that applies to family trips with young children too.
Children will love e.g. the Lego Museum right in the city centre or the interactive National Technical Museum, where they can watch machines in operation and play with cars in a playroom.
Hamley's toy store just off Wenceslas Square is a real kid's dream. Toys everywhere, giant mascots, a real carousel, even a slide… And the fun doesn't stop there. In the basement of Hamley's, you can find a butterfly house, a large jungle-like room where butterflies fly right above your head and rest on leaves around you.
When visiting Prague on a city break with kids, don't leave out Petřín, an observation tower atop a hill overlooking Prague. You can ride up in a funicular, which is already an awesome experience. What's more, on the top of the hill, right next to the observation tower, is Prague's no.1 mirror maze. Finding their way through a labyrinth into a room with distorting mirrors is great fun for kids and it's sure to produce a good amount of giggles.
Also, the Prague Zoo is hugely popular among families and if you have a full or at least a half-day to spend there, it's well worth the trip to Trója district.
The public transport is child-friendly, but if you have a stroller, you need to plan a little. Various metro stations in the city centre feature elevators (look for a handicapped symbol) and when it comes to trams, many of them have no stairs. Otherwise, when you encounter short stairs and need help, don't hesitate to ask any man around, it's common to do so.
Many cafés in Prague are children-friendly too and often feature kids playing areas. For example Café Mistral in the Old Town, Le Caveau in the Vinohrady district, or Café Jedna in the Holešovice district.
For accommodation, either opt for an apartment through Airbnb or Booking.com or choose a luxury hotel, which offers even a babysitting service, such as the Hilton Prague Old Town hotel.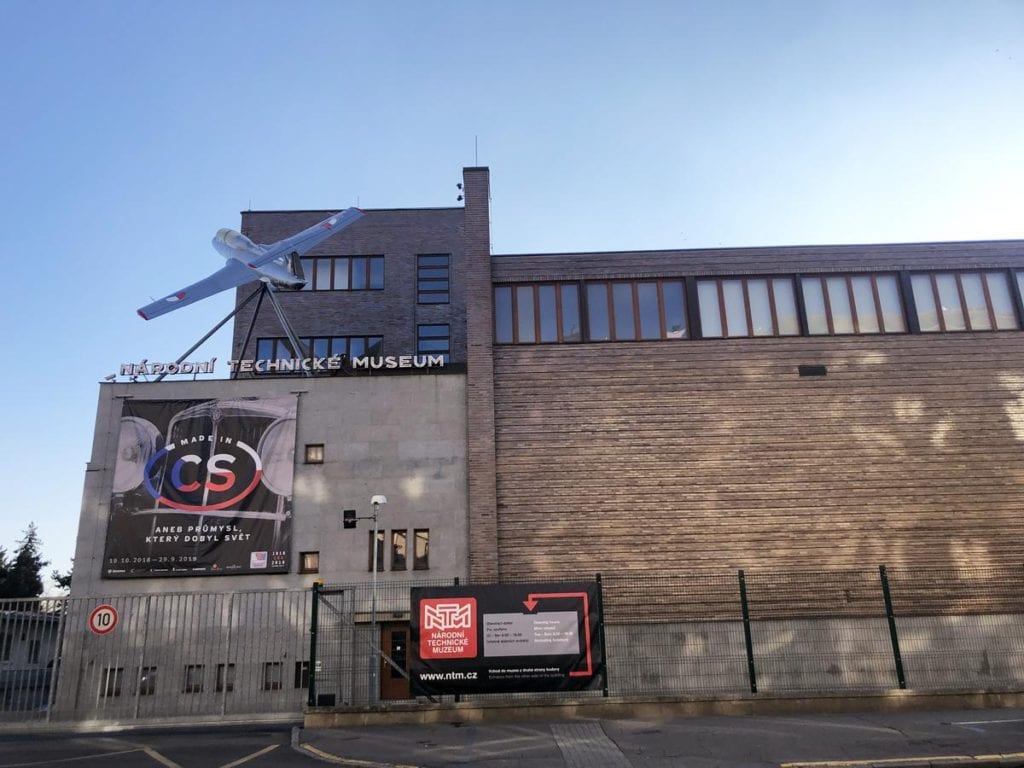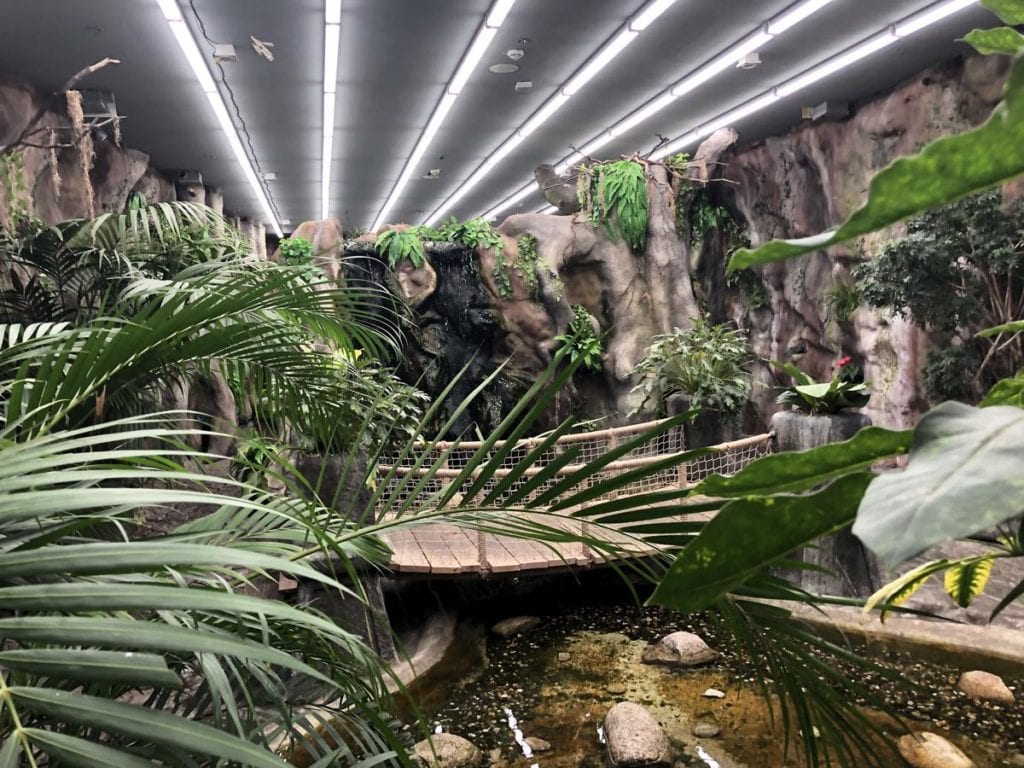 Best Summer City Breaks in Europe to Try with Kids
8. Barcelona City Break (Spain)
Submitted by Jenni, Cruise Mummy
"Barcelona is a fantastic city break destination for families. If you ever take a cruise from this popular Mediterranean port, I would definitely recommend extending your stay for a few days to explore all that Barcelona has to offer.
We often stay in a hotel near Barcelona cruise port which is within walking distance of attractions such as the Barcelona aquarium and the beach. Barcelona has lots of great parks to explore as well as incredible historic attractions like La Sagrada Familia. There's also a cable car which is great fun and offers a fantastic view of the city. In the evening, you should visit the Magic Fountain show which kids and adults will both love.
Barcelona has some fantastic food and we always find that you can't go wrong with tapas. When choosing a restaurant, I'd recommend avoiding the touristy Las Ramblas and instead of walking one or two streets away from where the food will be cheaper and the sangria not watered down so much.
The best way to get around Barcelona during a city break with kids is in an Uber as they appear almost instantly and are relatively inexpensive. There's also a great open-top bus which young kids love."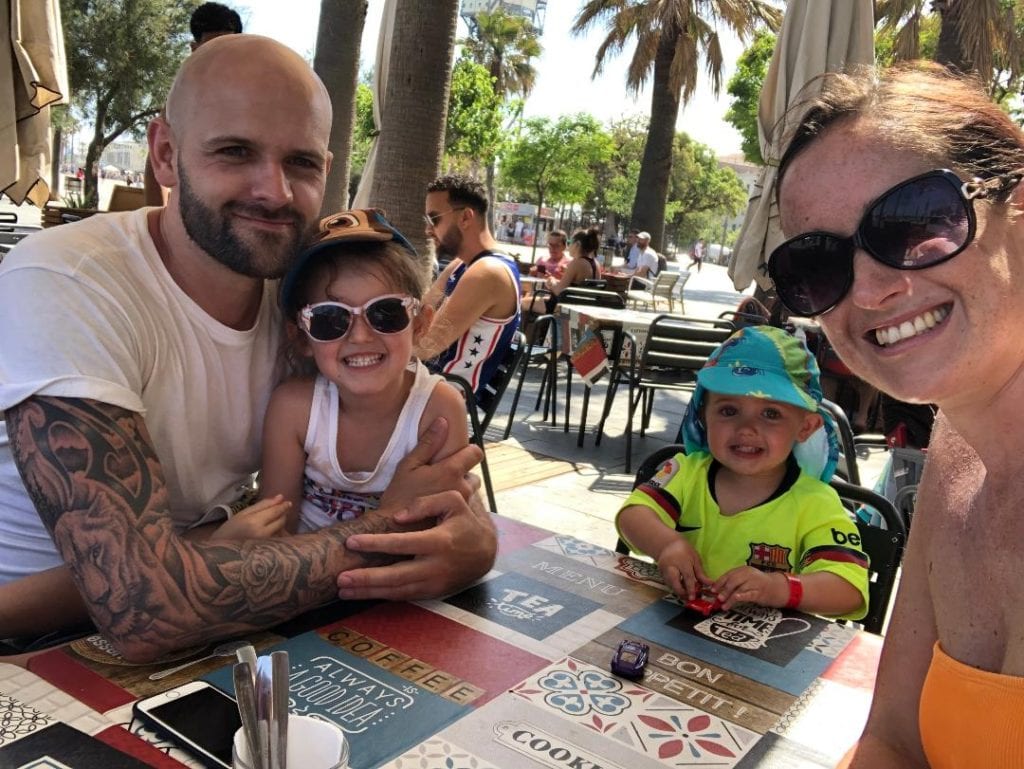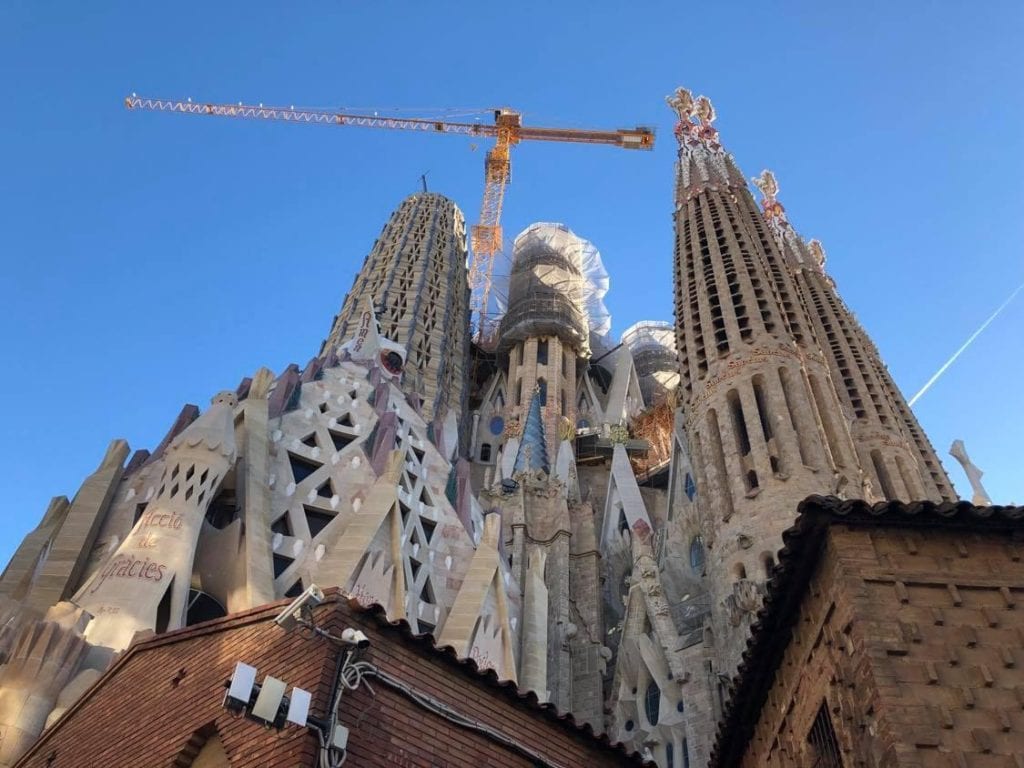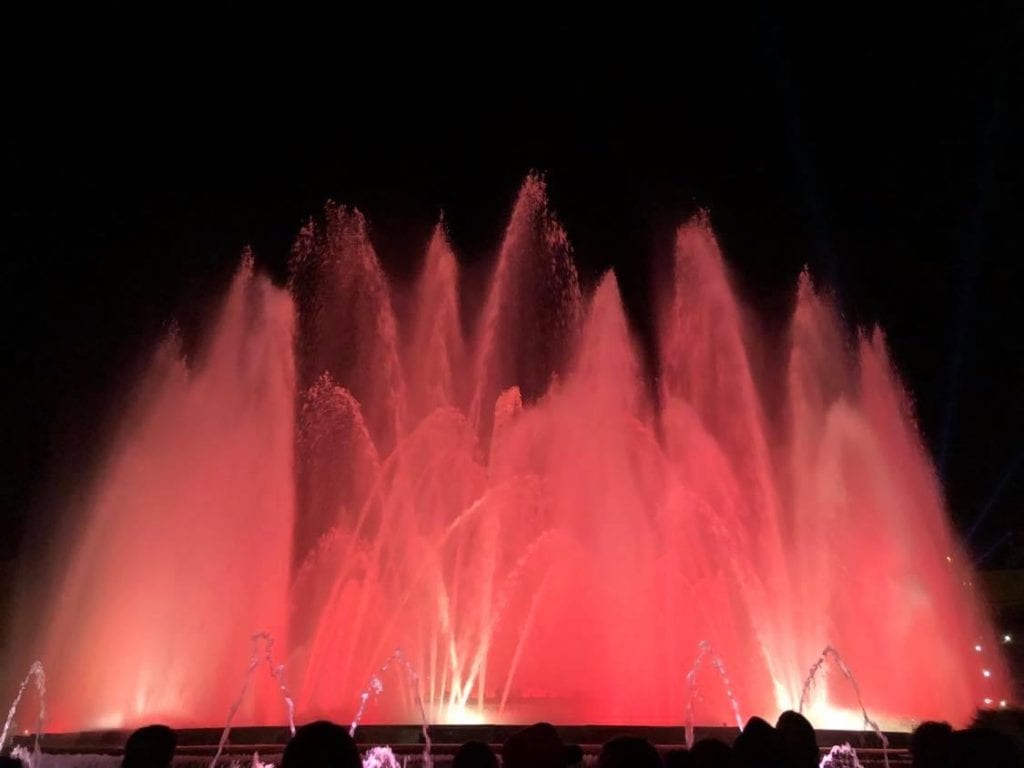 Related Post: How to Get from Malaga to Barcelona
9. Dingle City Break (Ireland)
Submitted by Emer, Let's Go Ireland
If you are looking to treat the kids to something special, then consider a trip to Dingle in Ireland! The charming, colourful streets of Dingle in the South West of Ireland are a pleasure to explore and the nearby sandy beaches (such as Inch beach, Ventry) offer plenty of playtime opportunities.
While in the vicinity, younger and older Star Wars fans might also like to visit some of the Star Wars filming locations nearby. Dingle is home to Ireland's largest aquarium, Dingle Oceanworld. Regardless of the weather outside, this aquarium is likely to keep boredom at bay for several hours and is perfect for families of all ages. Plus visitors can also visit the new butterfly oasis to experience the wonder of the fluttering friends up close.
Probably the most famous resident in Dingle is Fungie, the wild bottlenose dolphin that has frequented Dingle Harbour since the early 1980s. Boat tours to see Fungie in their natural habitat run frequently and this special encounter is likely to be an absolute holiday highlight for any kid.
Finish off your day with amazing ice cream from Murphy's. The fabulous flavours are renowned for being among the best ice cream that Ireland has to offer! It is easy to wander around Dingle on foot, but if you want to venture outside Dingle itself, then having your own personal transport makes the most sense, particularly with little ones!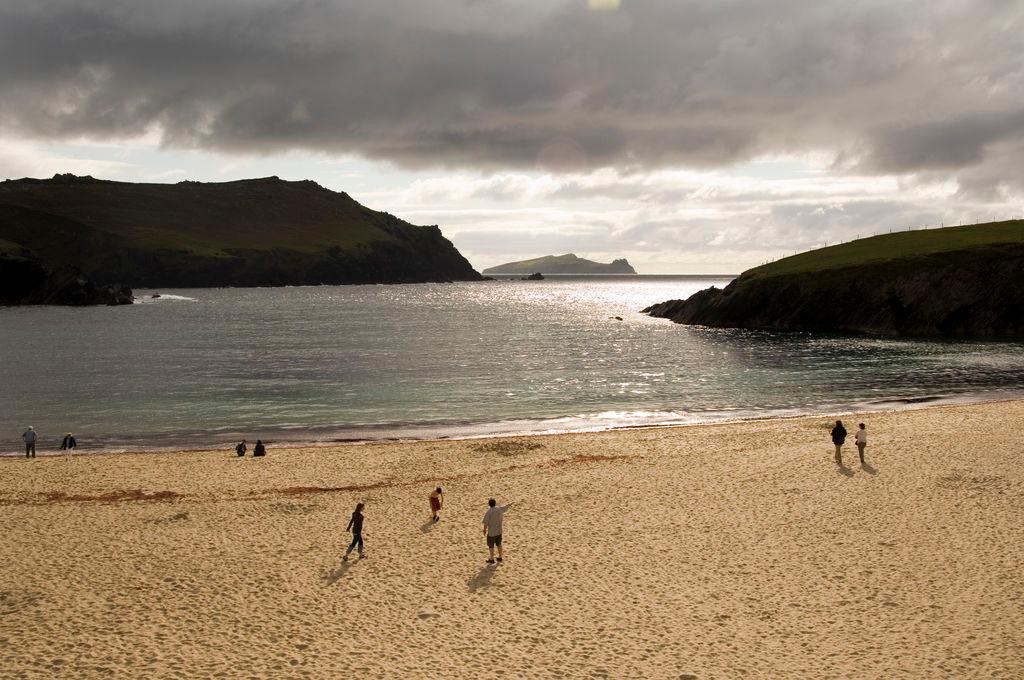 Related Post | The best beaches in Greece for families
10. Lisbon City Break (Portugal)
Submitted by Emily, Wander-Lush
Safe, affordable, and brimming with historical sites and fun outdoor activities, Lisbon is one of the best cities in Europe for a city break with young children.
For accommodation, opt for a spacious apartment-hotel in the city centre. Most attractions are within walking distance, or else you can use the easy-to-navigate metro system to get around.
There are lots of things to do in Portugal's capital with kids. Spend an afternoon at Oceanario, the biggest aquarium in Europe, take the cable car over the river, climb the Belém Tower for a view, and ride on one of the iconic yellow trams – a must-do for any first-time visitor to Lisbon. If the historical monuments get a little dry, there are lots of interactive, child-friendly museums, including the Electricity Museum, plus plenty of green spaces throughout the city. In summer, white-sand beaches are just a short train ride away.
Lisbon has a variety of restaurants to keep even the fussiest of eaters happy. Time Out Market is a local icon and offers a huge range of world cuisines under one roof. If your littlies don't have a taste for Lisbon specialities such as anchovies and sardines (I don't blame them!), they're sure to love pastel de nata, Portuguese custard tarts. Eat them in family-run bakeries around the suburb of Belem, or better still, join a kid-friendly cooking class and learn how to make them yourself.
Finally, no visit to Lisbon is complete without a day trip to the palaces at Sintra – a dream come true for any little princess or prince.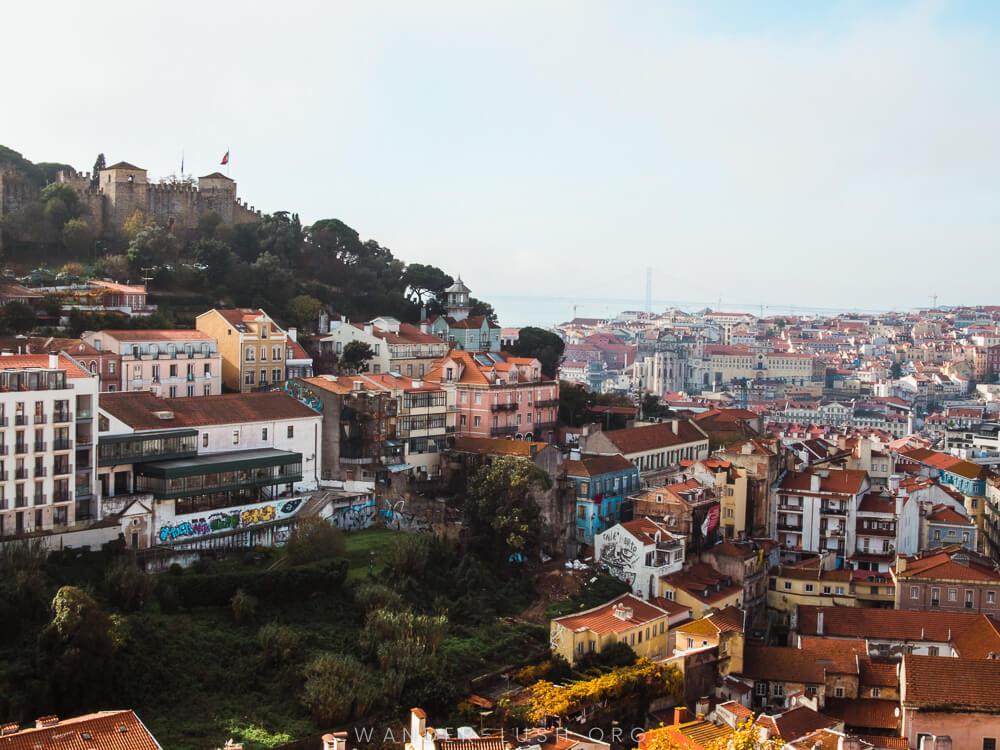 11. Malaga City Break (Spain)
Submitted by Joanna, Andalucia in my pocket
Malaga is a very family-friendly city and perfect for a city break with kids. The city itself is quite small, which makes it very easy to explore on foot, even by the young members of the family. There are many child-friendly attractions in Malaga, starting with the beaches. La Malagueta is the most popular beach in Malaga, which is very well equipped with all the facilities, including lifeguards during the high season. There is even a playground directly on the beach and two waterparks which are great for younger children.
Malaga is Picasso's birthplace, and whilst adults will enjoy visiting the museum dedicated to his work and the home in which he was born, children might not be as enthusiastic. For them, a visit to the Imagination Museum is a must. Here, children will enter a world of illusions, being entertained by exciting games and cool photo opportunities. The museum even has a supervised playroom for children.
Another exciting activity that families with young children can add to their perfect Malaga itinerary is a boat trip to see dolphins in the open sea. Some of the trips even allow swimming in the sea if the water is calm. There are many dolphins in this part of the Mediterranean Sea, sometimes visible from the shore. Even if the trips don't guarantee dolphin sightings, the chances of seeing them are quite high.
Most of the restaurants in Malaga are family-friendly, providing high chairs and children menus. People living in Malaga love to go out in the summer evenings with their children. There is always a chance that your children will make new friends during dinner time.
Related Post by a fellow travel blogger | Plan your Disney Paris Holiday
12. Paris City Break (France)
Submitted by Elisa, World In Paris
Paris is a great city for a family break, with many things to see and do for kids. There are many beautiful parks and green spaces where kids can play but if you are travelling to Paris from another country for sure you are looking for something else.
Head to Paris the Latin Quarter, to visit La Grande Galerie de l'Evolution, and have a blast amongst dinosaurs and other beasts. Or move to the other side of the Seine River, to learn about men and mankind in the fabulous Musée de l'Homme.
If you want to get a taste of food in Paris you could also join a food tour or a cooking class to learn how to make macarons.
If your children are more Arts oriented a Street Art tour in Paris 13 is always a great idea, but if you prefer a more relaxing day instead, sail the Parisian canals on a self-guided electric boat. When renting these boats you can also add a picnic basket and stop on the banks for a picnic Parisian style. To find out more about parism find out what Paris is famous for >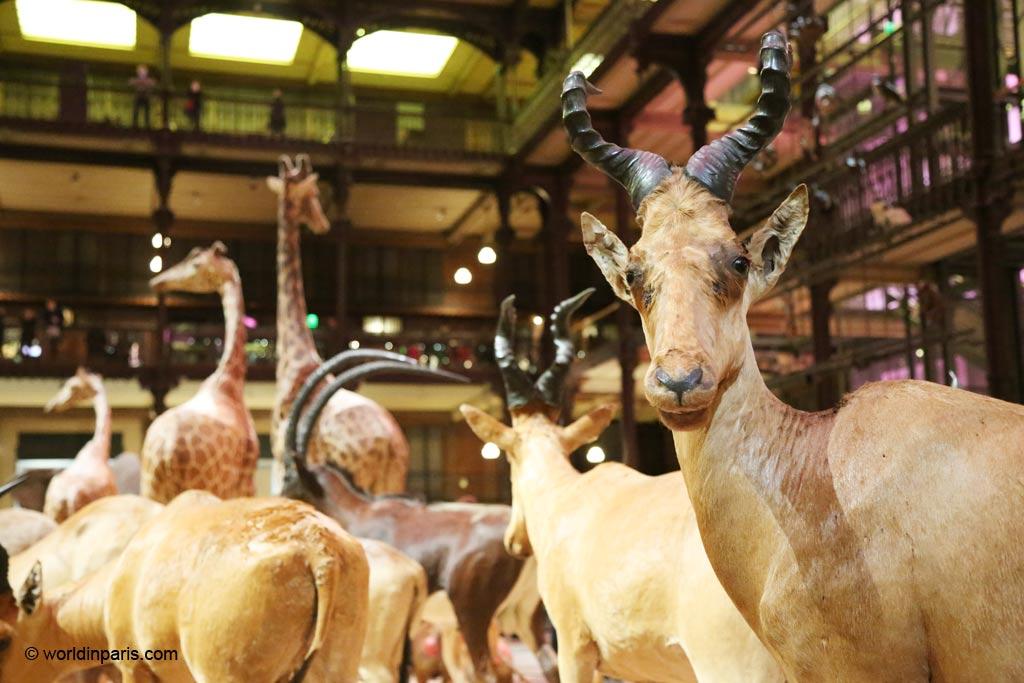 13. Rome City Break (Italy)
Submitted by Dani, Diapers in Paradise
Rome, the bustling capital city of Italy, is a fabulous European city break with kids! There is so much to see and do, and many of the most iconic sites in Rome are actually great to do with kids. Young children love visiting fountains, which there is no shortage of in Rome. You can do a scavenger hunt, wandering from piazza to piazza to look for them! Be sure to include Trevi Fountain and Piazza Navona.
Kids will enjoy strolling through the Roman Forum, will awe at the Vittoriano, and will love exploring the hallways of the Colosseum. Just keep in mind that very little in Rome (or Italy in general!) is stroller-friendly, so if your little one is young enough, you definitely want to invest in a good baby carrier for travel.
While public transport is not ideal in the historic centre of Rome, the taxis are plentiful. But if you stay in the Centro Storico neighbourhood, you can leisurely walk to most of the places that you'll want to visit with young children anyway! And while hotels are tiny and expensive in this neighbourhood, there are lots of family-friendly apartments on sites like Airbnb or VRBO.
The best part about visiting Rome with young children is the freedom to explore. There is something incredible to see around every corner, and when those little legs get tired, you're never far from a gelato shop for a quick break!
Related Post | The 12 best beaches in Greece for families
14. Syracuse City Break (Italy)
Submitted by, Annabel, Smudged Postcard
Syracuse, on the South East coast of Sicily, is a brilliant city for a city break with kids. The historic heart, Ortigia, is reached from the mainland by a bridge and is small enough to explore on foot. It's a warren of medieval streets with interesting shops and enticing bars and restaurants.
If you're visiting Syracuse with kids, be sure to see a show at the puppet theatre. It's an incomprehensible mix of monsters and knights which children love, the front seats of the theatre are reserved for kids. Syracuse has a brilliant archaeological park where children can wander inside a giant cave "ear" which has brilliant acoustics: shouting is encouraged!
On the far tip of Syracuse is the wonderful Castello Maniace which features tunnels and turrets with windows overlooking the sea, perfect for wannabe knights and pirates.
And let's not forget why Syracuse is great for the whole family, not just kids. It's essential to enjoy a granita or ice cream in the city's most beautiful square, Piazza del Duomo. This car-free space is perfect for children to run around in while parents can relax in one of the cafes. The perfect place for a city break with kids.
15. Bruges (Belgium)
Submitted by Darek, Darekandgosia.com
At first glance, Bruges may not seem attractive to visit for a European city break with kids, but nothing could be more wrong.
If your children like animals, you can visit most of the historical Bruges by horse-drawn carriage. This is, in fact, one of the best ways to explore this compact city.
Going on a boat trip is always fun – not only for children. Your little ones may not appreciate the beautiful architecture, but they will be delighted with the swans swimming with you. After 30 minutes of the boat ride, feeding ducks and swans will be also a winner when it comes to activities with children.
It is worth visiting one of the few stores where homemade chocolates are made – heaven for any kid! In Bruges, there is also the Choco-Story and a chocolate museum. And if you're going to Choco-Story then you can't miss the next original Frietmuseum, dedicated to potatoes and how to make Belgian fries.
Bruges is a fantastic city to explore with children. You just can't get bored here. In addition, many attractions are free. If you plan a city break with children, be sure to add Bruges to your list!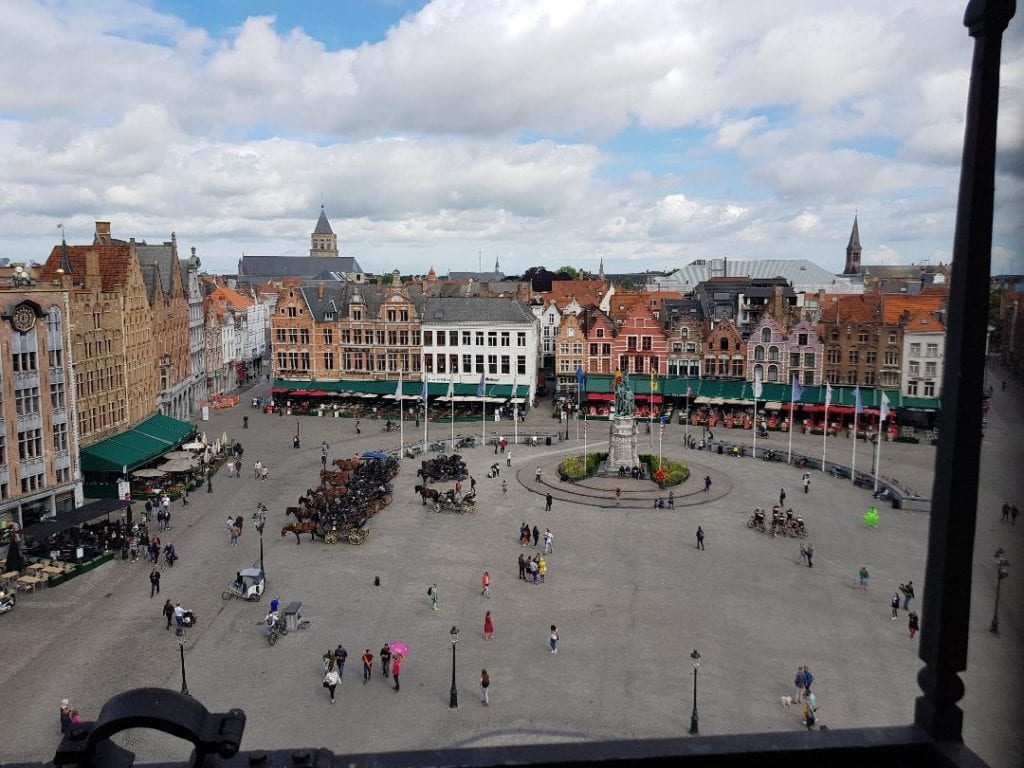 16. Helsinki (Finland)
Submitted by Cath, Passports and Adventures
The Finnish capital is one of the best European cities for a break with young kids. Wide pavements, public transport free to under 7's when they travel with an adult who is also free. With lots of things to do in Helsinki with kids, it's a great city to consider for your next family trip.
Stay in the centre, close to the main train station and you'll be in the heart of the city. Many other areas of the city are walkable. There is a range of great restaurants and cafes for feeding hungry kids.
For the kids themselves, pay a visit to Children's Town, the Children's Museum of Helsinki where they can play, put on a show, pretend they're a shopkeeper and dress up to their heart's content. Best of all, it's free.
The Helsinki Natural History Museum is amazing. Four floors have interactive displays and animals from across the globe, kids and parents alike will enjoy a visit there. You could also bring the kids to SeaLife Helsinki, a great aquarium. You'll need to make your way there on public transport or via a taxi as it's not walkable with young children.
A must-visit is to Suomenlinna, the Sea Fortress accessed by a ferry. There is a great museum which tells the history of the fortress which adults will enjoy. Kids will love visiting the Toy Museum. This is filled with toys from the 19th century through to the 1970s and it is fun for adults to see if they spot something they remember from their childhood. Stop at the little café inside the building for a cuppa and some cake. For dads, there is also a Military Museum close to the Toy Museum. You could easily spend a day exploring the island.
Near the dock for the Suomenlinna ferry is the Helsinki SkyWheel. It's as big as the London Eye, but it is cheaper and gives great views across the city. And in this part of the city, you'll also find the outdoor pool, open year-round.
View More Cities in Finland Here >>>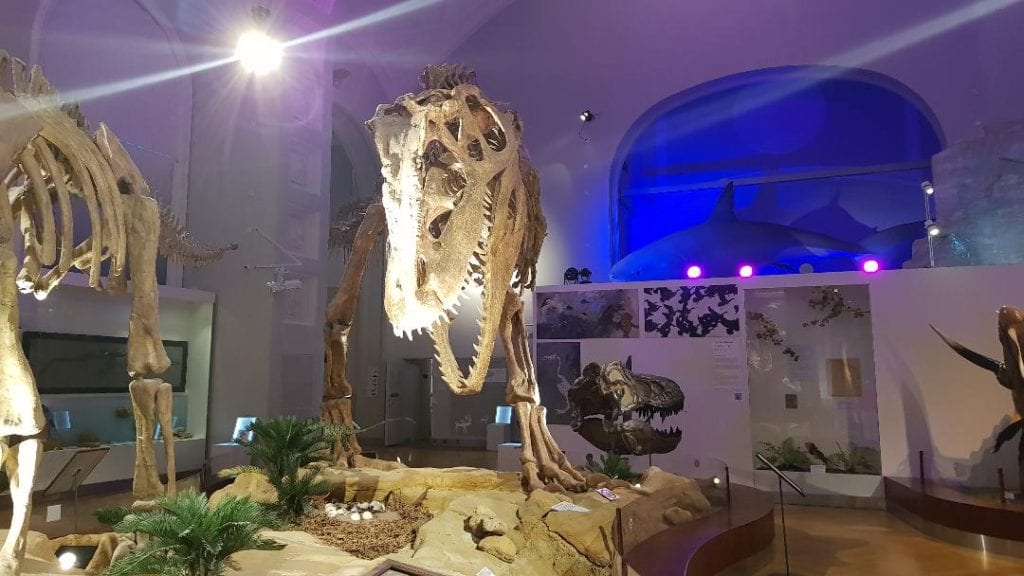 17. Copenhagen (Denmark)
Submitted by Derek, Everything Copenhagen
One of the best cities in Europe to visit for a city break with kids is Copenhagen. There are so many things to do in Copenhagen with the whole family but one of the best is Tivoli Gardens. It's an urban amusement park and pleasure gardens in the shadows of Copenhagen City Hall. The grounds are exquisite with manicured landscaping and flower beds, a lake (built from the former moat), and 16 kiddie rides. There are also games, an arcade, several theatres and entertainment venues around the park.
Seasonal events in Tivoli Gardens happen regularly as well including a Halloween makeover in the autumn with trick-or-treating and a fantastic Christmas event with Santa Claus and more.
There are other fun activities in Copenhagen for a city break with kids including taking them on a family boat ride or swimming in the harbour pools. Travelling in the city is easy with young children because the public transportation system is clean, efficient, and kid-friendly. It's rarely crowded, even in peak commuter times, and Copenhagen is also a very walkable city. Some visitors rent a Christiania bike, which allows an adult to pedal their children who are seated in a small wagon. These bikes are a great way to see the city and a ride along the harbour for ice cream will be a nice treat for young children.
Getting Around Europe with Kids
By Car | Europe's road system is very advanced making it easy to get around the majority of the continent when travelling to a city break with kids Road-tripping Europe is often a popular choice when travelling with kids. There's a huge range of good hire-car companies available, many of which offer car seats at a fee.
By Coach | Flixbus, Eurolines and Megabus are the major coach companies operating in Europe. They're often cheaper but slower than travelling by train and you usually need to provide your own car-seats for little ones.
By Train | Europe has an extremely efficient and modern train system. Trains often need to be booked in advance. If you're considering a longer trip, Eurorail offers train passes for interrail trips around Europe which offer unlimited train travel for a number of days or a set time. One adult can bring up to 2 children under 12 free of charge. Many companies charge a child-fare from around 4 years old so Interrail has become a popular choice when travelling with kids. The routes are less developed in Eastern Europe and often take more time to get from A to B.
By Ferry | Many ferry companies connect Europe. Many have on-board entertainment for kids and private rooms with all the facilities needed. Brittany Ferries connects Ireland and the United Kingdom with France and Spain.
Uk companies also connect Scotland's islands as well as the Isle of Wight and Isle of Man. Spain is also well connected by ferry with regular services running to and around the Canary Islands as well as to Italy and Morocco.
Italy has by far the most routes with services running to Croatia, Greece, Spain, and the outlying Italian islands. The ferries are well equipped for children too!
The Greek islands are also well connected with ferries serving the majority of islands from Athens and Turkey.
By Air | With major airports in most cities traveling frequently around and out of Europe at speed, flying is also very popular with families. Children under 2 usually fly free of charge with child fares for under 12's. Budget airlines Ryanair and Easyjet operate the cheapest flights around Europe, although, make sure you double-check on Skyscanner first.
Return to Homepage >>>
Sylvie Simpson is the founder of European Cities with Kids. For the past 6 years, she has been travelling all over Europe whenever she has the chance, both solo, for work and with her daughter. Sylvie is on a mission to help people make the most of city breaks in Europe with kids and helps over 50,000 readers per month plan and make the most of their trips in Europe with kids.