(Last Updated On: November 7, 2023)
Looking for the BEST theme parks in France?
France is rightfully considered one of the best countries in the world for family holidays and it also has some of the best theme parks in Europe, not to mention the world-famous cuisine, natural wonders and family-friendly atmosphere. Here are the best theme parks in France for families!
This post may contain affiliate links, which means I may receive a commission, at no extra cost to you if you make a purchase through a link. Please see the full disclosure for further information

MAP of the Best Water Parks and Theme Parks in France
Best Theme Parks and Amusement Parks in France
It is not easy to find the best amusement park in France. Many best theme parks in France will make every child happy. All of them are great! Universal Studios Paris, Disneyland Paris, Asterix Park France, and Legoland Paris, France – are the most famous ones, and there are many more to explore!
When visiting France with kids, you might want to check out different amusement parks, including roller coaster parks and water parks.
There are over 60 water parks in France in all parts of the country, so no matter where you want to spend your holidays, you can easily get to some of them. Here is an overview of our top 16 adventure parks in France.
Disneyland, Paris
Location: Chessy, France (about 40 min by car from Paris to Disney Land)
Disney Land in Paris is one of the best theme parks in Europe. It's literally "city within a city" is a replica of the famous US Disneyland and the best theme park in France. Disneyland cannot be compared to any other European amusement park.
There is no way to get around in a day all this state of continuous fun and carefree pastime. The park is located in the north of Paris and covers an area of 200 hectares – this is approximately 20% of the area of Paris.
It includes two theme parks, a hotel complex of six hotels, a Disney village ("village" with shops, cafes, and restaurants), camping, lakes, an ice rink, a golf course, and several swimming pools. Make sure you read about the best rides at Diensyland Paris before your visit.
To fully enjoy the beautiful Disney World, France, you need to set aside at least 2-3 days in your schedule.
Plan the ultimate trip to Disneyland by surprising your kids with a travel adventure.
Get Your 1 Day Dated Ticket Here or purchase a multiday ticket for both parks here >>>
Puy du Fou Puy Do, Les Epesses
Location: Western France
The spectacular historical theme park Puy du Fou is extremely popular in France and welcomes about 2m people every year. The park consists of 26 sites, which show scenes from the life of musketeers, Vikings, gladiators, knights, and other historical characters.
The local atmosphere takes visitors back in time and acquaints them with various historical events in France.
Hundreds of musicians, dancers, and actors participate in the evening light and music show "Fire Festival".
Special effects are created using 3D video projections and modern decor. There are several shops and restaurants on the territory, as well as 4 hotels, the interior of which is made in the style of different historical eras.
Festyland, Normandie
Location: Northern France, near Caen city
Another best theme park in France has family rides, karts, and beautiful sculptures. It offers various activities. One of them is a train ride starting from a beautiful train station in an open-air wagon and heading to an amazing castle.
Also, a swimming pool has terrific Viking ships and colourful inflatable boats. Additionally, the park has waterslides and many other activities with the Belle Epoque theme, William the Conqueror, and the Battle of Hastings.
The big advantage of this park is that it does not have big queues. If you are travelling to Normandie, do not miss the opportunity to visit this theme park, it is one of the best theme parks in Normandy, France.
Walt Disney Studios Park
Location: Chessy, France, about 40 min driving from Paris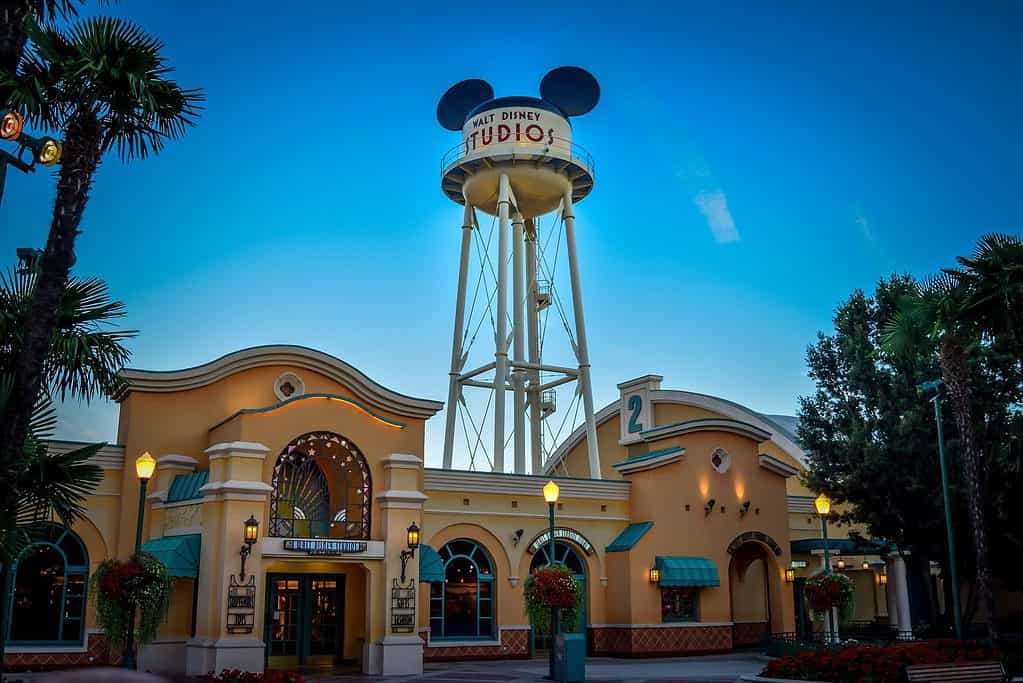 The Walt Disney Studios Park is the second theme park of Disneyland Paris and is more suitable for an older audience. The rides here are newer and more advanced. In general, it is stylized as a huge film set, where you can investigate the magical backstage of cinema.
The park's guests can become actors and racing drivers, watch performances featuring their favourite Disney cartoons, and even learn how to create them on their own. Universal Studios Paris, France, will be interesting for teenagers and adults where all will also learn how special effects are made in popular blockbusters. It's one of the best theme parks in France.
Prehistoric Park of Bretagne
Location: Malansac, in the Morbihan
The park was founded in 1988 but is still one of the most popular and well-maintained theme parks in France. Collections of copies of prehistoric animals are constantly updated. In addition, new animation programs appear.
The prehistoric period here can be experienced in a natural environment. The route is designed in such a way as if you find yourself in prehistoric times, and on your way, you meet models of dinosaurs, ancient settlements with yurts and life-size statues of ancient inhabitants.
The kids love the demonstration of fire-making in prehistoric times. You'll find a shop and a bar to relax at the entrance.
Parc Astérix, Plailly
Location: about 35 km north of Paris
Parc astérix is the second biggest and second most popular France theme park is based on the Asterix and Obelix comics, known for its large assortment of roller coasters and themes from historical contexts. The themes include Ancient Egypt, Gauls, Romans, and Ancient Greece.
There are many exciting rides, from roller coasters to funhouses to a swinging ship, as well as other amazing attractions like a dolphin enclosure. This theme park was originally built as a recreational area for families.
Everything here is thought out for a long stay of people of any age – attractions for every taste, but most of the visitors are impressed with the roller coasters. There are 41 of them, which makes it perhaps the coolest roller coaster park in France.
Get your tickets here. Buy in advance for early bird discounts >>>
Park du Futuroscope
Location: Nouvelle-Aquitaine, 10 km north of Poitiers
This futuristic high-tech theme park is devoted to the science and visual technologies and is one of the best theme parks in France. It has 3D and 4D cinemas, multimedia attractions and motion simulators.
The Parc du Futuroscope has an attraction, "La Gyrotour," with an amazing panoramic view from an of 45 m height. Inside the crystal of a bizarre shape is a giant screen with an area of 600 sq. m as high as a 7-storey building.
Here is the only cinema in the world of the IMAX system where the 70-mm film is used.
The night show is a special event with a gorgeous lightning fountain and a festival of light. Also, there are a lot of nice restaurants with quaintly decorated dishes suitable for kids, nice shops, and areas for relaxation.
For little children (up to 12 years old), Poitiers Futuroscope theme park has a mini Futuropolis with many rides and attractions.
Get your 2 day access pass here >>>
Cité de l'espace, Toulouse
Location: eastern outskirts of Toulouse
The space-theme park is dedicated to space exploration and is built near the Toulouse Space Center.
It is one of the most terrific amusement parks in France. It offers a demonstration of models of satellites and space engines, full-size models of Ariane-5 launch vehicles, and a copy of the Soviet Soyuz spacecraft.
The Russian station Mir is also located here, which passed the pre-flight tests and was a copy of the real orbital station. Also, there is an exact model of the American shuttle "Columbia". Moreover, the park has interactive pavilions with simulators for launching rockets and orbiting satellites, exhibitions, and installations.
There are playgrounds for little ones and entertainment educational attractions such as flight and weightlessness simulators where they can study galaxies and constellations in it.
Vulcania, Saint-Ours
Location: Mountains Chaine des Puys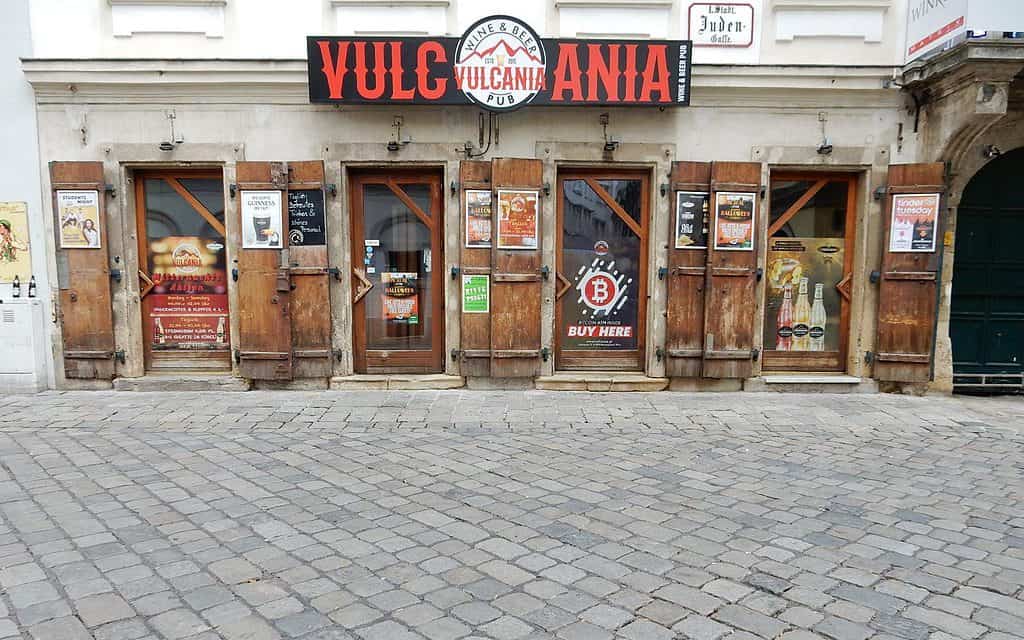 In the volcanic-themed amusement park, visitors make a journey to the centre of our planet and learn about the positive impact of volcanism on the Earth.
The complex is one of the best adventure parks in France, which has a miniature artificial volcano, a fantastic geyser installation when a crater spews water, an underground 3d cinema, as well as workshops, restaurants, IMAX cinemas, and a park area.
Three-quarters of the building is underground. Visitors approach the artificial volcano by descending a long ramp towards the conical structure. Make sure to dedicate all day to this park since it has a lot of exciting things to do for kids and adults.
La Mer de Sable
Location: Forest Ermenonville, about 30 km from Charles de Gaulle Airport, Paris
The Sand Sea is a park with attractions, games, and performances in the theme of the jungle, desert, and gold rush and is considered of the quaintest theme parks in France.
Opened in 1963, this park is one of France's oldest theme parks, where families from around the world come to have fun. There is something for everyone, for adults, there are amazing rides to be thrilled with.
For toddlers, there are fascinating canoe rides. Also, there you can watch great shows with Indians, cowboys riding horses and playing life in a style of western. It is a perfect place for families, located near Paris.
Best Water Parks in France
France is known not only for world-famous sights and theme parks that everyone wants to visit. Arriving in this beautiful country, also you can have fun and rest with the whole family by going to excellent water parks.
They are suitable for children and adults, where they can get vivid impressions and an incredible adrenaline rush.
Does France Have Waterparks?
There are tens of fantastic water parks in France, which work in summer, and many best water parks in Paris. Down below, you will read about the most popular of them and choose the one that suits you the most.
Best France Waterparks
Here are the best waterparks in France for families:
O'Gliss Park, Le Bernard
Location: The coast of the French province of Vendée
O'Gliss park, with numerous slides and stunning lagoons, is located close to sandy beaches that attract tourists worldwide. The area around is filled with dunes and forests, silt-covered shores, which have become a haven for unusual bird species, and beaches that can be considered a real oasis for nature lovers.
You can imagine how wonderful is to see this beauty every time you climb the slide. It is considered one of the best water parks in France. There are slides of various levels of difficulties.
Many of them are designed for kids, including various aquatic areas and a pool with waves. There are a lot of food options on-site, so you do not need to bring anything with you, just your good mood and the fun is guaranteed.
Waterworld lake of Gaudrade
Location: Puget-sur-Argens
This inflatable water park is located on the lake, offering a great family experience in nature with stunning surroundings and is one of France's most beautiful water parks.
There are various difficulty levels, so kids of different ages can find something. Since it is a natural park, the water gets warm only in summer. They charge the entrance hourly, so a few hours will be enough to have fun for the whole family.
You can combine the trip with other activities nearby, such as visiting Cueillette du Rocher, a lovely farm where kids can see how the fruit and vegetables grow and collect them on their own.
Aqualand Cap d'Agde, Agde
Location: Languedoc-Roussillon region, about 65 km from Montpellier
Aquapark in Cap-d'Agde is a wonderful opportunity to have fun with the whole family. The park was opened in 1983 in the heart of the famous seaside resort. It is considered the oldest water park in Europe.
Aqualand is also called a mini aqua Disneyland for its attractions and slides. There are many attractions also for toddlers but note that bracers are mandatory for babies in a paddling pool.
Seignosse Atlantic Park, Seignosse
Location: Southwest of France, about 45 km from Biarritz
This water park is located along the beautiful sandy coastline of the Atlantic Ocean and is one of the best water parks in France. It has heated water ponds, a spiral water tube, multi-lane slides, kamikaze, and super kamikaze attractions.
Additionally, it has a counter-current river for swimmers, a jacuzzi, ponds, a children's pool with mini slides for children. There is also a restaurant and shaded picnic areas where you can enjoy snacks from the park at affordable prices.
Drop-in Argelès Water Jump Parc, Argeles-sur-Mer France
Location: About 40 km from the border with Spain
The park includes 18 spectacular water slides for different ages and an aquatic area rich in adrenaline. The staff is professional and friendly, and the whole atmosphere is fun with positive vibes. On the complex's territory, there are many recreation areas, restaurants, and cafeterias. Note, since this water park is in the open air, it can only be visited during the year's warm months.
Aquapark Biscarrosse, Biscarrosse
Location: Aquitaine
The water park is located on the shore of the island of Caso and offers a variety of water slides, springboards, and swings. Visitors are also invited to jump into the water or engage in water sports: aqua rugby or the so-called water parkour. Moreover, here you can participate in a team mini-tournament or even try to learn how to walk on water!

Various competitions and animation evenings are also held here, live music is played, and there is a program and nightly entertainment. And for the smallest visitors of the water park, there is a nice "splash pool". The ticket price includes access to a private sandy beach.
FAQ's
How many theme parks are in France?
There are over 30 theme parks in France, both indoor and outdoor which offer fun family activities for all ages.
What is the biggest theme park in France?
The biggest theme parks in France are Disneyland Paris, amusement park Asterix which is based on the famous French cartoons and comics, and a historical theme park, "Puy du Fou".
What is the most popular theme park in France?
Disneyland Paris is the most popular amusement park not only in France, but it is also one of the most famous parks in the world. It is located 32 km away from the French capital. The park is open all year round.
What are Disney parks in France?
There are two Disney parks in France: Disneyland Paris and Parc Walt Disney Studios, located next to each other.
Plan Your Trip to France with Kids
Find Cheap Flights to France with WayAway, and get 10% off Way Away Plus with this link
Find Family Friendly Accommodation on Booking.com >>>
… Or Find a Holiday Home on Vrbo >>>
Discover Tours and Activities >>>
Find the Perfect Rental Car >>>
Discover France
A city break in Lyon with Kids
Visit More of Europe's Theme Parks & Water Parks
Sylvie Simpson is the founder of European Cities with Kids. For the past 6 years, she has been travelling all over Europe whenever she has the chance, both solo, for work and with her daughter. Sylvie is on a mission to help people make the most of city breaks in Europe with kids and helps over 50,000 readers per month plan and make the most of their trips in Europe with kids.