(Last Updated On: November 3, 2023)
Finland is a Nordic country located in the north of Europe. It's one of the most beloved Scandinavian countries! There are some interesting facts about Finland to discover, whether you're looking for Finland information for kids or just some Finland fun facts!
Facts About Finland, Northern Europe
1. According to Finland's official statistics, the total population of Finland is just over five and a half million. That's around the same as Scotland!
2. Finland has used the Euro since 2002. Before that, they used the Finnish markka. In 2015, the Juha Sipilä currency alteration meant that wages were devalued for competitive purposes since the Euro couldn't be.
3. The Finnish flag is called Siniristilippu, which means "blue cross flag" in the Finnish language.
4. The Finnish sauna is found on the shores of the many, many lakes in Finland – or at least many of them! It's an integral part of local culture, which is why each lake has its own sauna. Bonus interesting fact on Finland: The word sauna is Finnish!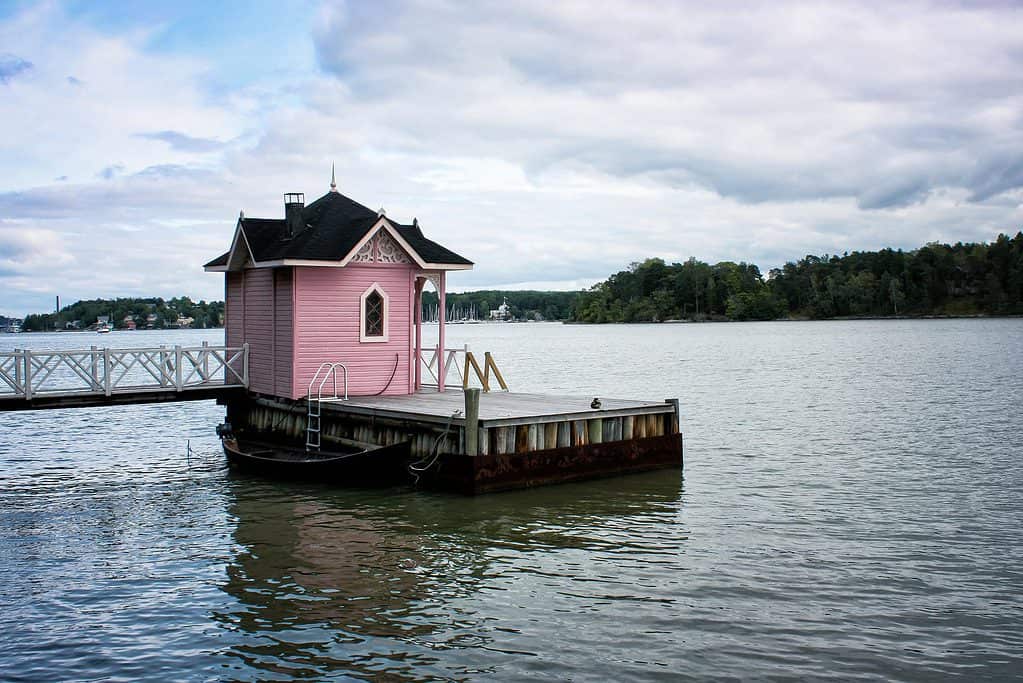 5. Life expectancy in Finland is 81 years! Nordic countries often have high life expectancies!
6. The Finnish climate is like a mini ice age for half the year. Winter lasts at least five months, and summer only ever gets mild and rainy!
7. Finland has more forest than any other European country, covering 74%!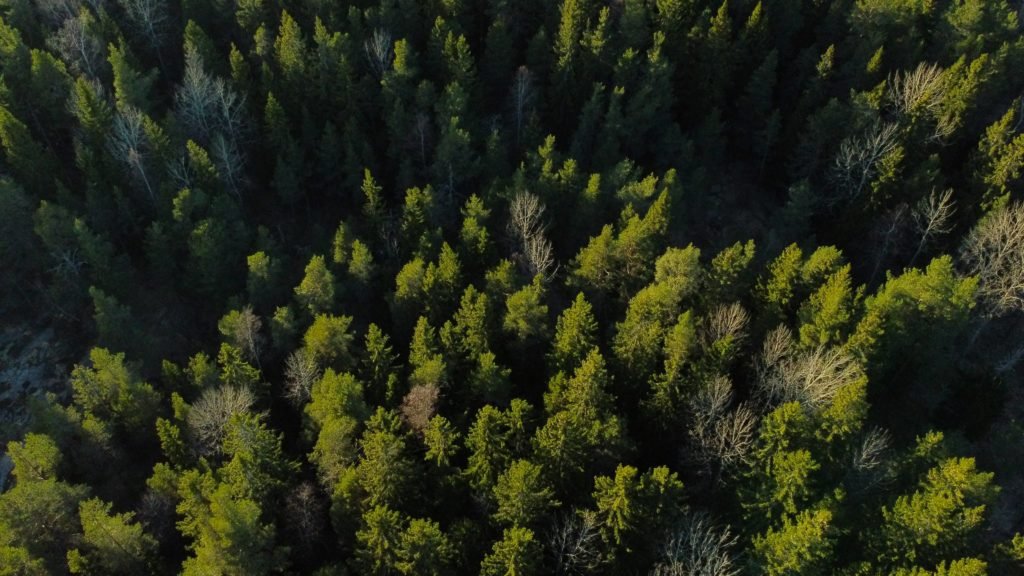 8. The midnight sun causes up to seventy endless days of light without darkness from May to August. It's the best country in the world to see the midnight sun phenomenon.
9. In Finnish, Lapland is called Lappi. It's one of the most popular areas of Finland for winter tourists.
10. The Finnish passport is third in the world for entering other countries without visa requirements. Other Scandinavian countries like Sweden share this honour.
11. Sauli Niinistö, primary minister, has been the parliamentary democracy president since 2012. Sanna Marin, a woman, is Prime Minister.
12. The best Finnish universities like the University of Helsinki are some of the best in the world.
13. Finland's land area is 130,672 mi².
14. Finland is one of only eight countries in the Arctic Circle. Other country inclusions are Sweden and Iceland.
15. Finland is one of the most northern of all the countries in the world.
16. Finland offers free education right through university
17. There are one hundred and eighty-eight thousand lakes in Finland – a hundred and eighty times more than they're usually known for!
18. Finnish people are split into regional groups, many of whom have their own regional language.
19. 16% of all trees in Finland are birch trees.
20. Lake Saimaa is the fourth largest freshwater lake in Europe.
21. The big cities in Finland include Helsinki, Espoo, and Tampere.
22. Nordea is the biggest bank in Finland and has branches all over Europe.
23. Beaches in Finland are great for surfing!
24. Finland is a European country like Sweden and other Nordic countries.
25. The United Nations named Finland the happiest country in the world. Finns love their lives!
26. Southern Finland was its own province until 2009, and the following year Finnish provinces were abolished.
27. Autumn in south Finland is about a month later than in north Finland.
28. Finland accepts up to 6,000 asylum seekers a year and is the first country many go to looking for help.
29. Finland's bordering countries include Norway, Sweden, and Russia.
30. Their national day of independence is December 6th. It was the independence day from the Russian Empire in 1917.
31. Helsinki-Vantaa Airport Finland is one of 20 airports in the country.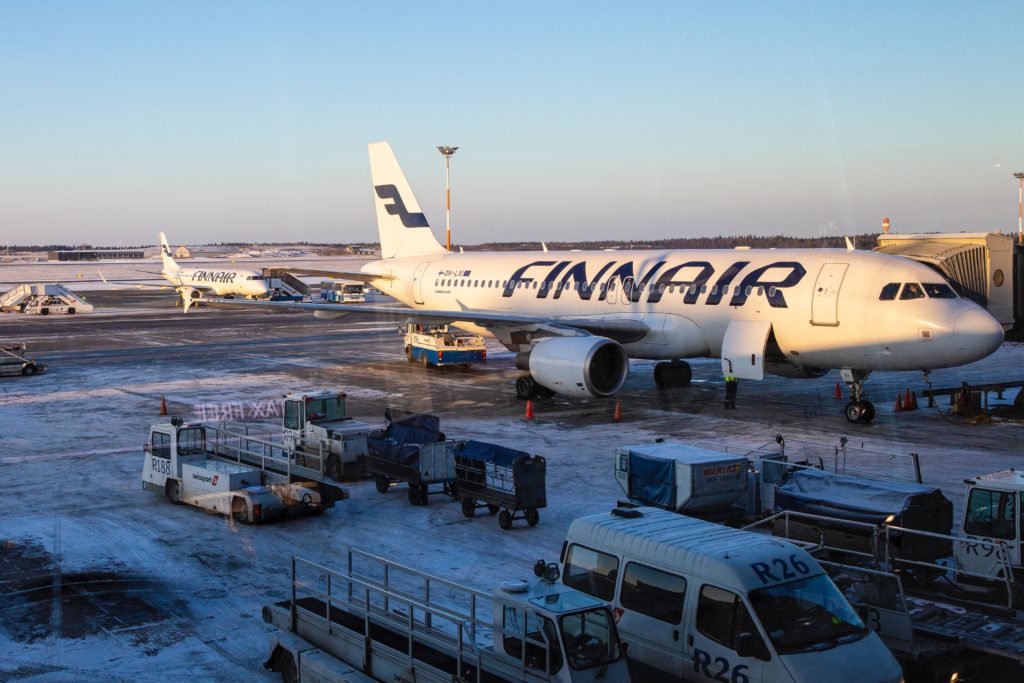 Facts About the Finnish Language
32. The Euro official language is Finnish, an Indo European language.
33. The Uralic language family contains 38 languages, including Finnish. The Finno Ugric language group is a subdivision.
34. Scandinavian languages are closely related, and the average Finn can easily understand Swedish, another of its official languages.
Fun Facts About Finland
Some of the fun facts about Finland are the most interesting facts you'll hear! From facts about Finland culture to the Aurora Borealis, there are always more interesting facts on Finland.
35. Finnish newborns sleep in cardboard boxes provided by the state
36. The Northern Lights or Aurora Borealis are a multicoloured natural light show. People travel from all over the world to see the northern lights.
37. The wind turbine was a Finnish invention.
38. The highest percentage of bands in Finland are heavy metal bands.
39. The polar night is 24/7 darkness during winter in the north of the country.
40. Finnish folk drink more coffee than anyone in the world. Many Finns drink eight a day!
41. The brown bear is the Finnish national animal.
42. Finland used to be an autonomous grand duchy until 1917.
43. The longest word is lentokonesuihkuturbiinimoottoriapumekaanikkoaliupseerioppilas – 61 letters!
44. The word saippuakivikauppias is the same forwards and backwards and the longest palindrome in the world.
45. There's no word for please in Finnish. The only Finnish word close is kiitos, meaning thank you.
Funny Finland Facts
As well as Finland cool facts and interesting facts about Finland, Finland funny facts are pretty standard too! Fun facts on Finland are sure to make you smile. Here are some Finland funny facts.
46. Finland appears in Angry Birds! It's one of the settings of the famous mobile game. There's no surprise there. Angry Birds was invented in 2009 by the Finland-based app developer Rovio.
47. A Finnish fridge is called an ice cupboard, and many other words are translated very, very literally. Computers are 'knowledge machines', treadmills are 'running carpets', and dice are 'lottery cubes'. Nobody can call those inaccurate!
48. A Burger King in Finland opened an in-store spa! It contained a sauna – of course! – as well as a flat-screen television, games consoles, and showers to rinse yourself off. What a way to clean up after your fast food!
49. Wife carrying is a sport in Finland! Husbands carry their wives in a race to the finish line. Of course, any man-woman pair can take part. Competitors take it very, very seriously – in fact, there are a lot of rules!
50. There's a tradition in Finland known as Sleepy Head Day. On the 27th of July, everyone sleeps in. You have to be careful not to be the latest to wake up, though. If you are, your family will throw you in the nearest lake!
Helsinki Facts for Kids
The capital city Helsinki is a very popular tourist destination for families just 30km from the beautiful Nuuksio National Park! Here are some of the best facts about Helsinki for kids.
51. Helsinki got its name from Helsingå, what the Swedish colonisers called the Vantaa River.
52. The capital covers 315 islands as well as its mainland area.
53. It's known as the "daughter of the Baltic."
54. Helsinki has a very humid climate, similar to that of Hokkaido, Japan.
55. There are more women than men in Helsinki, with women making up 53% of the city's population.
56. Helsinki slang combines Finnish and English.
57. The land rose 17 metres above sea level, and as a result, looks out over the sea.
58. It has existed in Helsinki for 500 years.
59. It was populated in the iron age!
60. Helsinki became the capital in 1917.
61. Suomenlinna is a sea fort just off Helsinki!
62. There's a Helsinki art festival every August.
63. It hosted the 52nd Eurovision contest.
64. The 1952 Olympics were held there!
65. Locals call the city Stadi.
66. There are many designers in Helsinki, including the world-famous Arctic Finland House.
67. There are three significant areas in the city.
68. They hosted the 2009 figure skating championships.
69. There are nearly 1.5 million people in Helsinki.
70. It's the largest city in Finland.
Finnish Lapland Facts for Kids
Facts about Lapland have to be included in a list of Finland facts! Some of the most interesting facts Finland has to offer are right there in Santa's home region.
71. Santa Claus village is opened every day of the year!
72. It makes up a third of Finland's area
73. There are as many reindeer as people!
74. Only 184,00 people – 3.6% of the population – live in Lapland.
75. Kebnekaise is Finland's highest mountain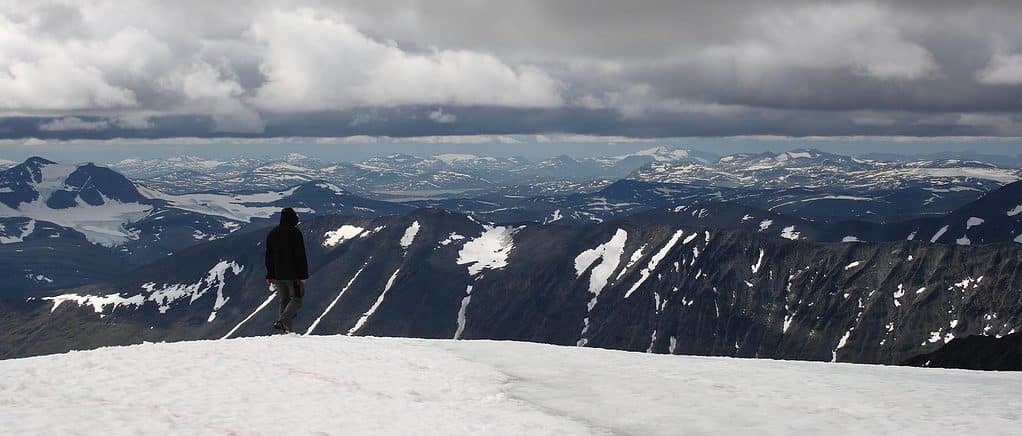 76. Hornavan is the deepest lake in Finland
77. Kiruna is the most northern town.
78. It's the best place to see the northern lights.
79. The streets of Rovaniemi are shaped like reindeer antlers!
80. It's known as the "epitome of Christmas spirit!"
Historical Finland Facts
The list of fun facts Finland has to offer wouldn't be complete without the country's rich history. Some of the most interesting facts of Finland are found back in the past!
81. Finland has been inhabited since 9000 BCE!
82. They granted universal suffrage in 1906!
83. The Saami people of Lapland were and still are semi-nomadic people.
84. The first written Finnish works were published in the 16th century.
85. Finland fought against the Soviet Union during World War II.
86. The Catholic crusades of the 12th and 13th centuries converted many Finnish tribes.
87. Sweden conquered Finland during the crusades and held on until the 19th century.
88. Turku was Finland's previous capital.
89. In 1809, Russia took control of Finland.
90. The famine of 1866-1868 killed 15% of the population – one of the worst in European history.
What makes Finland Happy?

The quality of life in Finland is just so high! Finland facts always talk about free education, and that's definitely part of it – but, like other Nordic countries, their happiness lies in the country's dedication to equality for all. They provide a basic social income for everyone to prevent abject poverty, lead the world in social justice, and ensure healthcare for all.
What is so Unique about Finland?

Finland facts are unique for one reason – Finland is one of the most unique countries in the world! The universal happiness rating plays a big part in this. Being the official home of Santa Claus definitely helps, too! They also have a unique social culture. A common phrase is vain rumat ne vaatteilla koreilee – "only ugly people need to dress up". They're known for their blunt honesty and never try to hide meanings behind pretty words! The people of Finland are also not known for their small talk. In fact, they find it a bit embarrassing.
What is Finland famous for?

The country is famous for so many things that the interesting facts of Finland could just be a list of inventions! As well as their status of "land of a thousand lakes", Finland is known for the invention of the Nokia phone, their special brand of vodka, and the cleanest air in the world.
More Facts About Europe
Sylvie Simpson is the founder of European Cities with Kids. For the past 6 years, she has been travelling all over Europe whenever she has the chance, both solo, for work and with her daughter. Sylvie is on a mission to help people make the most of city breaks in Europe with kids and helps over 50,000 readers per month plan and make the most of their trips in Europe with kids.